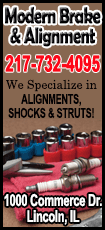 In letters obtained by Reuters, Democratic Senators Robert Menendez, chairman of the committee, and Chris Coons, chairman of the Africa subcommittee, wrote to South Sudanese President Salva Kiir and former Vice President Riek Machar expressing deep concern about the turmoil.

Fighting since mid-December, often along ethnic lines, has pitted Kiir's SPLA government forces against rebels loyal to Machar, raising fears the oil-exporting country could become Africa's next failed state.

At least 1,000 people have been killed, with some estimates as high as 10,000, and more than 200,000 have been displaced. Oil exports — key to South Sudan's economy — have plummeted, adding to regional instability.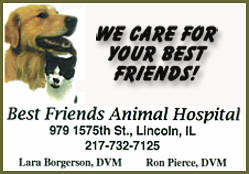 "As long-time friends of South Sudan, we must first express our deep concern to you, its president, with the hope that you do everything in your power to bring the violence to an immediate end," Menendez and Coons wrote to Kiir.

The senators urged all parties to agree to an immediate ceasefire, without preconditions. They also called on Kiir to release political detainees to allow them participate in peace negotiations.

They called for a more inclusive and transparent political dialogue, as well as an end to any harassment of relief workers, and expressed alarm about human rights violations.

"We are closely monitoring potential human rights violations and atrocities against innocent civilians, committed by any and all parties. We strongly urge you to demand restraint," they wrote to Machar.

Washington has spent billions of dollars — congressional aides estimated $600 million per year — to help build the fledgling nation, including allowing weapons sales to its government and providing security training for its armed forces.

Unlike many African countries, South Sudan enjoys the strong interest of a broad range of U.S. lawmakers, who backed the push by largely Christian and African southern Sudan to split from Muslim- and Arab-dominated northern Sudan and form the world's youngest state three years ago.

But some members of Congress have been expressing deep frustration with the wave of violence and several have questioned whether it is appropriate for the United States to cut back on aid or slap sanctions on those responsible.

Menendez called a Senate Foreign relations hearing last week to question U.S. officials and activists about the crisis. The House of Representatives Foreign Affairs Committee held a similar hearing this week.

(Reporting by Patricia Zengerle; editing by Jonathan Oatis)
[© 2014 Thomson Reuters. All rights reserved.]
Copyright 2014 Reuters. All rights reserved. This material may not be published, broadcast, rewritten or redistributed.