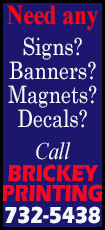 Randy Mastro, once Giuliani's chief of staff and Deputy Mayor for Operations, was at least the eighth Giuliani staffer to join Team Christie over the years, and the choice showed the close ties between the governor and the former mayor.

Mastro, with the Gibson, Dunn & Crutcher LLP law firm, will lead Christie's internal inquiry into revelations that his top aides created a days-long traffic snarl-up by a key bridge into Manhattan in apparent retribution against a local Democratic mayor.

The political fall-out has undercut Christie's status as one of the front-runners for the Republican candidacy for U.S. president in 2016.

The two politicians from neighboring states have much in common — both are former prosecutors who made their names as brash, practical, socially moderate Republicans with predominantly liberal constituencies.

Giuliani was a leading national mainstream figure in the Republican Party before his own bid for the presidency fizzled out in early 2008 and many of his former staffers are appearing in various roles in Christie's current political drama.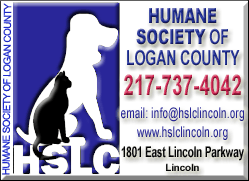 Christie's deputy chief of staff, Bridget Anne Kelly, whom he fired for helping orchestrate the traffic jams, senior advisor Michael DuHaime and communications director Maria Comella all worked on Giuliani's 2008 presidential campaign.

Close Christie ally Tony Carbonetti was also a Giuliani aide, as was Bill Stepien, Christie's former campaign manager who was dismissed from a political position with the Republican Governors Association when the traffic scandal erupted.

Matt Mowers, a former Christie staffer who is now an executive for the New Hampshire Republican Party, and Amanda DePalma, Christie's former deputy campaign manager and now the executive director of the New Jersey Republican State Committee, also worked on Giuliani's campaign.

"Nothing like this (the traffic imbroglio) ever happened under the Giuliani administration, but there are lots of similarities between the two, which I suspect is part of their friendship," said Fordham University political science professor Bruce Berg.

TRAFFIC SCHEME

The governor denies knowledge of the traffic plot, apparently a stunt to lean on the Democratic mayor of Fort Lee, New Jersey, for refusing to endorse Christie in his re-election bid last year. But he has pledged to cooperate with federal and state investigators.

The staff overlap is no surprise given the political similarities between Christie and Giuliani, Berg said.

"There's a very small pool from which to pick (when choosing aides). You want someone who is ideologically sympathetic, you want someone who has had a degree of political experience, and you want someone who can play on, and has experience on, a national level," he said.

Christie's office did not respond to a request for comment about ties to Giuliani. A spokeswoman for Giuliani also did not respond to messages requesting comment.

Giuliani, the mayor of New York City between 1994 and 2001, was one of few high-profile Republicans to come to Christie's defense in the days after the scandal broke.

"He says he didn't know. I think it's pretty darn credible," Giuliani said of Christie on ABC News on Sunday.

The two have campaigned and raised money together, largely relying on Wall Street donors.

Some political analysts question whether help from Giuliani's aides will ensure the political survival of Christie, a Republican in a predominantly Democratic state.

"What can (Giuliani) give to Christie? Given his terrible run in 2008, who knows?" said Berg.

But Republican strategist Kevin Madden said: "There's nothing that teaches you how to run and win a national campaign like running and losing a national campaign."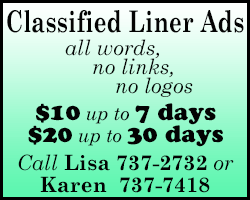 (Reporting by Gabriel Debenedetti and Mark Hosenball; editing by David Storey and Andre Grenon)
[© 2014 Thomson Reuters. All rights reserved.]
Copyright 2014 Reuters. All rights reserved. This material may not be published, broadcast, rewritten or redistributed.