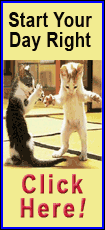 Forward Marian Hossa scored two goals, and wingers Kris Versteeg and Bryan Bickell added goals as the Blackhawks topped what had been the NHL's hottest team.

"We knew we were facing the hottest team in the league and we knew how good they are, how talented they are," Hossa said. "They have the best line in the league and we knew we had to stop it somehow. I thought we did an excellent job."

Chicago (31-8-11) snapped Anaheim's eight-game winning streak, handing the Ducks (36-9-5) only their second loss in the last 20 games. To put that in better perspective, it was only the Ducks' second loss since Dec. 3, the other defeat coming Dec. 29 at San Jose.

"I'm disappointed every time you don't win," Ducks coach Bruce Boudreau said. "To say, 'well it had to happen (snapping the winning streak),' well, it doesn't have to happen. Every day is a new day. But we didn't come ready to play, to meet them."

It was Ducks goaltender Jonas Hiller's first loss after a career-high and team record 14 straight wins — second-most in NHL history. Even so, Hiller is still an outstanding 23-4-4 for the season.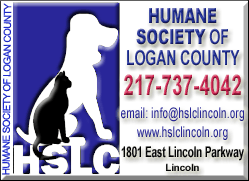 "I think it was definitely not our best game," Hiller said. "I thought we just didn't work enough, especially the first two periods. If you play a team like the Blackhawks, you can't just try to work for half a period or one period and hope you win. It's just disappointing to lose. If we played our best, we definitely have a good chance, but we can't just rely on talent."

It was a very pivotal game for Chicago, which came into Friday having lost four of its previous five and six of 10.

"I thought we had a great start, we played the way we wanted to play, everybody contributed and had a real good purpose, it seemed every shift," Blackhawks coach Joel Quenneville said. "I thought we approached the game in the right way.

"We've had a couple of games that were ordinary, but I think the last three games here at home (2-0-1) for this homestand, we validated our game back to the way we started the season. We played fast and the right way and I think you would say we're back on track."

Chicago took an early lead midway through the first period when Hossa tallied his 18th goal of the season, a wrist shot past Hiller at 10:34. Hossa's goal came in a short-handed situation, with center Andrew Shaw in the penalty box for interference. It was Hossa's 28th career short-handed goal, most among all active players in the NHL.

To further illustrate the significance of Hossa's goal, Chicago is now 24-0-5 when it scores first this season.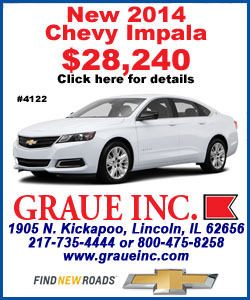 With just under three minutes left in the first period, Versteeg was in the right place at the right time, making it 2-0 in favor of Chicago. Ducks center and captain Ryan Getzlaf couldn't get a handle on a loose puck that caromed off his stick and right in front of Versteeg, who pounced and quickly lifted a backhander past Hiller.

It was Versteeg's ninth goal of the season and 99th of his NHL career.

However, later in the game, Versteeg suffered a lower-body injury and didn't return for the remainder. He will undergo an exam Saturday to determine the extent of the injury, Quenneville said.

Bickell's seventh goal of the season at 10:13 of the third period proved to be the deciding tally.

Anaheim didn't give up, however, as Getzlaf scored his 24th goal of the season at 13:47. Ducks center Kyle Palmieri followed to bring his team to within one goal, sending a 35-foot wrist shot past Chicago goaltender Corey Crawford for his ninth goal less than a minute later at 14:40.

"All of a sudden, it was 3-2 and anything can happen at the end, but we got out of this one," Quenneville said.

With Hiller pulled to provide the Ducks an additional forward, Hossa added an empty-net goal with eight seconds left to seal things up.

Crawford (18-7-7) stopped 19 of Anaheim's 21 shots, his first win after five straight defeats since returning from a nearly one-month layoff from a lower-body injury earlier this month. Hiller stopped 30 of Chicago's 34 shots.

It was Chicago's first win at home against the visiting and Western Conference rival Ducks since Dec. 16, 2011.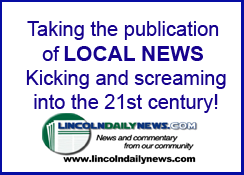 NOTES: Attendance was 22,064, fourth-largest of the season for the Blackhawks. Two of those four crowds have been for games against the Ducks. ... Chicago's hosts Boston on Sunday, then has back-to-back road games at Detroit and Minnesota on Jan. 22 and 23. ... Anaheim wraps up its brief two-game road trip Saturday at St. Louis before hosting Winnipeg on Tuesday. ... Chicago RW Patrick Kane is in a significant slump, not having scored a goal in his last nine games. Kane's last goal was Dec. 28 at St. Louis. ... Also having cooled off quite a bit is LW Patrick Sharp. Although he has 14 goals and 11 assists in his previous 18 games, Sharp has not scored a goal since he recorded a hat trick six games ago. ... Anaheim has done an outstanding job in keeping players fresh despite having lost 233 man-games to injuries thus far this season, one of the highest marks in the NHL.
[© 2014 Thomson Reuters. All rights reserved.]
Copyright 2014 Reuters. All rights reserved. This material may not be published, broadcast, rewritten or redistributed.