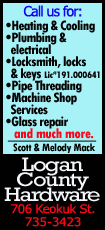 Guard Kyrie Irving scored 23 points, forward Tristan Thompson had 20 points and 10 rebounds and the Cavaliers held off the Denver Nuggets for a 117-109 win on Friday night.

Guard C.J. Miles and forward Luol Deng added 18 points each for Cleveland.

The Cavaliers finished 3-2 on their Western Conference trip. It's the second time in three seasons they've won in Denver.

"It definitely feels good to have a winning record on this road trip," Irving said. "We played our butts off, our bigs did a great job of rebounding this whole trip.

"Lou was bringing us energy and Dion (Waiters) was bringing us energy off the bench. We need that consistently. Usually we have it at home, but to have it on the road meant a lot."

Forward Wilson Chandler scored 23 points and guard Ty Lawson had 19 points and 11 assists for the Nuggets, who had their four-game home winning streak stopped.

They have dropped two of their last three games, losing to sub-.500 teams while beating the surging Golden State Warriors.
"These games should be in the win column. We just keep letting easy games go," Lawson said. "Our last month is tough; we've got to get these games right now."

When the Cavaliers are rolling, they are hardly a pushover. Five players scored in double figures, giving Irving a strong supporting cast that didn't exist a couple of seasons ago.

"Everyone has to be guarded," Irving said. "It's a luxury right now."

The Nuggets struggled defensively and tried to pull this one out from long range. They attempted a season-high 37 3-point shots, hitting 14, but missed 11 of their first 13 in the second half.

"In the second half, we threw up a lot because we were down and we were trying to get back in the game," Nuggets coach Brian Shaw said. "But I don't think our offense was hurting us. It was defense."

Denver trailed by nine points in the fourth quarter before rallying to get within 94-91 on guard Nate Robinson's 3-pointer with 7:36 left. Cleveland pushed the lead back to eight, but Denver responded again.

Robinson, who finished with 19 points, hit another 3-pointer. Lawson stole the inbounds pass and fed Robinson for a layup that made it 105-102 with 3:19 remaining.

Irving's two free throws made it 107-102, and after Denver missed a 3-pointer — its 34th attempt of the game — Irving scored on a driving layup with 2:04 left to make it 109-102.

Chandler hit two 3-pointers around two free throws by Cavs forward Anderson Varejao to make it 111-108, but an offensive rebound led to a dunk by Deng with 43.8 seconds left.

"We had each other's back because on the road it's us against the world," Cleveland coach Mike Brown said. "We had a lot of guys step up. We were aggressive with 35 free throw attempts."

The Cavaliers used a big push in the last 6:34 of the second quarter to take an 11-point lead at the break. Trailing 40-39, Cleveland used an 18-6 run to take a 58-46 lead. Irving scored 10 of his 13 first-half points during that stretch.

Thompson and Miles, who both had 13 points in the first half, picked it up. Thompson hit two shots, Waiters made a 3-pointer and Miles nailed a fall-away 3-pointer with one second left to make it 68-57 at halftime.

The 68 points tied for the most points that Denver has allowed in the first half this season.

"That second quarter we gave them 42 points," Nuggets guard Randy Foye said. "That just killed us. Every other quarter we held them down. That second quarter killed us."

The Cavaliers stretched the lead to 14 in the third quarter before Denver made a run to get within 87-80 heading into the fourth.

NOTES: Nuggets coach Brian Shaw missed Friday's shootaround because of a sinus infection. He did speak with the media before the game and was on the sideline. ... The Cavaliers' five wins against Western Conference teams rank fifth among Eastern Conference teams. ... Nuggets F Darrell Arthur missed his third straight game with a left groin strain. ... Cleveland coach Mike Brown was an unpaid intern with the Nuggets in 1992 before becoming the video coordinator and then a scout for the Nuggets. ... Denver honored veterans as part of Military Night at the Pepsi Center. ... Cavaliers C Anderson Varejao and F Tristan Thompson are averaging a combined 19.9 rebounds per game.
[© 2014 Thomson Reuters. All rights reserved.]
Copyright 2014 Reuters. All rights reserved. This material may not be published, broadcast, rewritten or redistributed.