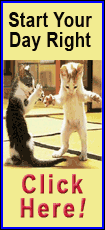 Guard Monta Ellis collected 24 points, six rebounds and seven assists and forward Dirk Nowitzki added 21 points as the Mavericks led from wire to wire but had to hang on in the final second to beat the Phoenix Suns 110-107.

Dallas lost four games in which they led by at least 17 points this season, most recently Wednesday when they blew a 17-point lead in Los Angeles and lost 129-127 to the Los Angeles Clippers. This time a handful of 12-point leads went up in smoke and a 10-point lead with 2:42 left almost wasn't enough.

"It was a big win, really big. We showed a lot of character," Dallas coach Rick Carlisle said after his team slipped past the Suns into the No. 7 spot in the Western Conference. "What happened the other night is a situation where you have to respond the right way and it shows the kind of character you have.

"It got hairy at the end, but it gets hairy at the end."

Guard Shane Larkin, son of baseball Hall of Famer Barry Larkin, had nine of his career-high 18 points in the fourth quarter including two free throws with 11.1 seconds that gave Dallas a seemingly safe 110-105 lead.

But guard Goran Dragic cut the Mavericks' lead to three on a layup with 6.7 seconds left. Dallas guard Vince Carter had his inbounds pass deflect back and hit him while he was standing out of bounds to give Phoenix the ball with one last gasp.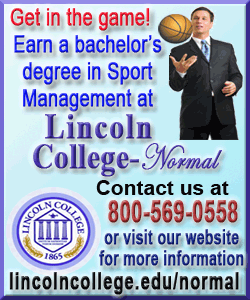 But Suns forward P.J. Tucker's shot from the deep right corner — which was ruled a 2-pointer because his foot was on the 3-point line — went halfway down before spinning out with 2.6 seconds left.

Dragic had a game-high 28 points and seven assists and forward Markieff Morris had 23 points for the Suns, who whittled double-digit deficits to two points several times, tied it once but could never take a lead.

The Suns lost four of their last five games, with the last three losses coming by a total of seven points.

Phoenix missed 15 of 22 3-pointers in the game, continuing their recent struggles from long range.

"We need to attack the basket more. We are in kind of a shooting slump right now," Phoenix coach Jeff Hornacek said. "We were getting layups and easy shots and we needed to continue that and not think you are going to get it all back in one hero play. We have lost a few games because of it, so maybe we will get the idea."

Larkin played career-high 26 minutes in place of Jose Calderon, who suffered a right knee bruise in the first half and played only 3:32 in the second half. He hit six of eight shots from the floor and four free throws in the final 1:19, adding five assists.

"It's the most I've played since college (at Miami) and I was just out there playing my game," Larkin said. "Coach called the high ball screen for me (with Nowitzki) and with Dirk I kind of got back to what I was doing in college. It felt good to go out there and play ball.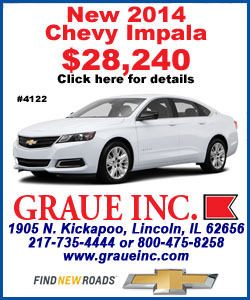 Carlisle wasn't surprised.

"That's why we drafted (Larkin)," he said. "We felt like he could have this kind of impact. He made plays down the stretch, made free throws, hit guys ... he responded in a big way."

The Mavericks shot 58 percent from the field in the first quarter and took a 23-12 lead on a Nowitzki 3-pointer with 6:26 left. Ellis had 10 points and three assists in the quarter, which saw the Mavericks score 36 points — the most against Phoenix this season.

After closing the first quarter with a 7-2 run, the Suns used an 8-0 spurt midway through the second to pull within 44-42 on a Tucker fast-break layup off a long Markieff Morris feed.

The second half was more of the same. Dallas led by as many as 12 the third quarter and 86-75 early in the fourth. But Markeiff Morris and forward Marcus Morris reeled off nine straight Phoenix points, with a Marcus Morris 3-pointer cutting the Mavericks' lead to 86-84 with 9:43 left.

Dallas appeared to have the game put away when a three-point play by center Samuel Dalembert pushed the lead back to 10 at 102-92 with 3:02 left. But the Suns kept coming, with 3-pointers by Markeiff Morris and Tucker setting the stage for their last gasp.

"We have games where we can't miss (3-pointers), and you're going to have streaks like this when you're missing," Tucker said. "We have to keep playing and keep shooting. It was just one of those days."

NOTES: Suns G Leandro Barbosa missed his second game with a sprained right shoulder. His 10-day contract expires Saturday and Hornacek said GM Ryan McDonough will make a final decision after Friday's game. "I'm assuming that we'll probably end up signing him to another 10-day contract," Hornacek said. ... Carlisle on the Suns' surprise start: "They are one of the most physical teams in the league. People do not talk much about that. They defend well. They go after rebounds. They have toughness. They have great coaching. Hornacek has done a fantastic job." ... The Mavericks went into the game allowing 14.9 fast-break points per game, 26th best in the NBA. The Suns led the NBA with 19 fast-break points per game, and had 20 on Friday. ... The Suns average 108.1 points per game at home this season. When they reach 110 points, they have won 16 straight and 23 of the last 24 at the US Airways Center. ... The Suns had beaten Dallas twice in a row. They haven't beaten the Mavericks three straight times in the regular season since taking nine in a row from March 2, 1997 to April 16, 1999.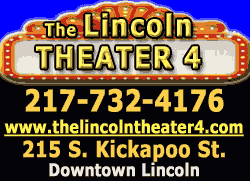 [© 2014 Thomson Reuters. All rights reserved.]
Copyright 2014 Reuters. All rights reserved. This material may not be published, broadcast, rewritten or redistributed.