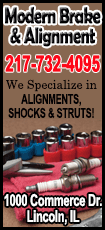 But the end of the game was. The Grizzlies were down seven points with 4:01 to play but closed the fourth quarter with a 10-2 run and defeated the Kings 91-90. At one point, the Kings missed seven straight shots.

"It only prepares us for the playoffs because in the playoffs, it comes down to one or two possessions," said Memphis shooting guard Courtney Lee, who had 17 points.

The Grizzlies (20-19) moved above .500 for the first time since they were 9-8 on Dec. 3 and extended their winning streak to five games.

"It's been a long, emotional and mentally taxing ride," Grizzlies coach Dave Joerger said.

The Kings (14-24) made just one field goal in the last 5:19 of the game, a putback dunk by small forward Rudy Gay with 39 seconds left to get Sacramento back within a point at 91-90. After Memphis center Marc Gasol missed a jumper, the ball went out of bounds off the Grizzlies.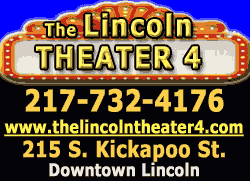 The Kings had a final possession with 15.1 seconds remaining. Gay tried to drive, lost the ball, and after a mad scramble, the officials ruled a jump ball between Grizzlies small forward Tayshaun Prince and Gay with 1.9 seconds left. Gay tried to tip the ball toward center DeMarcus Cousins but Gasol, who said he was looking for the play, deflected the ball away from the basket and the game was over.

"I got the tap," Gay said, "but Marc made a great play. He's a good player, a smart player."

Memphis point guard Mike Conley led all scorers with 25 points, scoring 14 in the second half, and had six assists.

"It's hard to really contain him," Cousins said.

"Mike Conley's one of the most underrated players, not point guards, but players in the NBA," said Kings coach Michael Malone.

Gasol, playing in his third game since returning from a knee injury, had 16 points and power forward Zach Randolph scored 12 points with nine rebounds. The Grizzlies had 13 blocks, including four each from Gasol and Randolph.
"Stops, stops," Gasol said when asked what made the difference in the game. "They couldn't get to the rim easily."
Cousins finished with 22 points and 17 rebounds for the Kings, but was just 6-for-20 from the floor; he was 10-for-13 from the foul line. Gay had 19 points and point guard Isaiah Thomas contributed 14 points and nine assists.

Sacramento shot 40.7 percent from the field (33 of 81) and the Grizzlies 46.2 percent (36 of 78). The Kings were held under 100 points for just the second time in their last 15 games. They are 1-11 when scoring less than 100 this season.

The Kings were ahead 86-81 at the 4:01 mark. Cousins missed a free throw and before he could shoot his second free throw, Joerger got hit with a technical foul. Gay made the technical free throw, Cousins made his next free throw and the lead was 88-81.

After that, it was all Grizzlies.

"That was the turning point," Lee said of Joerger's technical. "That let everyone know he's fighting just as hard as us."

Gasol played almost 31 minutes and made seven of 13 shots. He said his left knee felt "OK," but admitted he doesn't have his timing back or the bounce in his legs back yet.

"It might be frustrating, might be ugly at times," he said, "but I've gotta push through."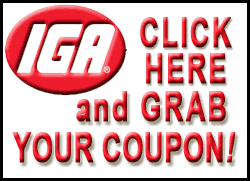 NOTES: Averaging 23.4 points per game (seventh in the NBA) and 11.6 rebounds (fifth), Kings C DeMarcus Cousins is playing at an All-Star level. Asked whether Cousins also is doing a better job of not letting people get under his skin, Sacramento coach Michael Malone said with a laugh, "I think everybody gets under DeMarcus' skin. But he's also trying to mature and handle his emotions better." ... Through 15 games, Grizzlies F James Johnson was averaging 1.40 steals and a team-high 1.73 blocks in just 23.3 minutes. If all three averages were to hold through the end of the season, he would become the first player in NBA history with those steals and block averages in under 25 minutes per game. "I give him a lot of credit," Malone said. "He was down in the D-League and could have felt sorry for himself."
[© 2014 Thomson Reuters. All rights reserved.]
Copyright 2014 Reuters. All rights reserved. This material may not be published, broadcast, rewritten or redistributed.