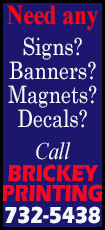 Forward Blake Griffin led the Clippers with 32 points. Guard Jamal Crawford came off the bench to record 29 points and center DeAndre Jordan registered his 18th double-double with 11 points and 16 rebounds.

The Clippers (28-13), who lead the Pacific Division, are now 5-1 since star guard Chris Paul separated his shoulder Jan. 4.

"We're trying to take it one at a time, especially without Chris," said Clippers coach Doc Rivers. "We just have to grind out."

The Knicks (15-24) dropped their third in a row after capturing five straight. Forward Carmelo Anthony led four Knicks in double figures with 26 points and 20 rebounds. Anthony shot only four of 23 from the field but made all 16 free throws in the first 20-20 game by a Knicks player since David Lee on April 2, 2010.

Guard J.R. Smith poured in 24 points, forward Andrea Bargnani dropped in 13 points and center Tyson Chandler added 12 points.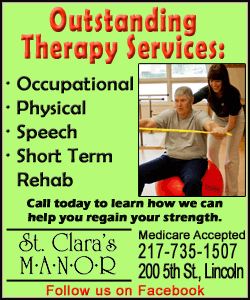 It was a disappointing start to an eight-game home stand for the Knicks, who are 7-13 at Madison Square Garden.

"My whole mindset when I took over this team was to try to establish something at home," said Knicks coach Mike Woodson. "We have had some slippage this year and that is frustrating. We still have seven more home games on this stretch and we have to try to win them all."

The Clippers started their second seven-game road trip of the season with a superb second half against the Knicks, outscoring them 59-45. Los Angeles went 4-3 on the previous trip Dec. 4-14.

"Something CP (Chris Paul) always says when we are on a road trip, 'can't win them all, but gotta get the first one,'" said Griffin. "Nobody is trying to do too much and that's what you need when a guy like CP3 (Chris Paul) goes down.

"You can't replace him. We just need to elevate our game a little bit."

Point guard Darren Collison has done an admirable job filling in for Paul. He scored 12 points and dished out seven assists without a turnover on Thursday.

Rivers' club started the fourth quarter on a 9-3 run to make it 85-70. It used a 9-2 burst later in the quarter to move the lead to 98-80 with 6:29 left. Crawford scored 14 points in the fourth quarter, making five of his six shots from the floor.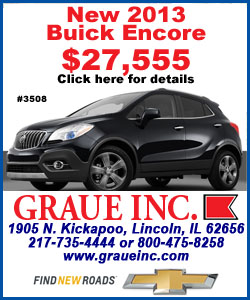 Crawford has proved to be a clutch player in the fourth quarter. He's shooting 50 percent from the field in the final 12 minutes while averaging close to seven points.

The Knicks led 65-62 with four minutes left in the third before the Clippers used the free-throw line to pass them by. Los Angeles scored 10 of its final 14 points of the quarter from the line, one of them when Griffin was fouled by J.R. Smith throwing down an alley-oop pass from Crawford with 52 seconds left.

The Clippers whittled down an eight-point Knicks lead, 33-25, with 9:15 left in the second quarter, to draw even at 50-all at the break. The usually sure-handed Knicks committed 13 turnovers in the first half.

Anthony endured a dismal first half, connecting on just two of his 10 shots from the floor and turned the ball over three times. Griffin scored 15 points in the first half, including 11 off of power drives that included two thunderous dunks.

Bargnani, Chandler and newly acquired forward Jeremy Tyler each scored six points to help the Knicks to a 27-23 first-quarter edge. The Clippers shot just 37.5 percent from the field in the quarter.

Knicks starting guards Raymond Felton and Iman Shumpert combined for five points on 2-for-12 shooting. Shumpert went 0-for-4 in 25 minutes.

"They struggled," Woodson admitted. "They had a tough night. Somehow either I gotta change the lineup or we just gotta get our starting five clicking. Ray (Felton) and Iman (Shumpert) can't have games like this."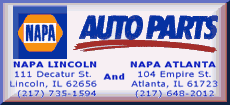 NOTES: The Knicks and the Clippers were a combined 15-for-53 from beyond the arc. ... Clippers F Blake Griffin is the only player in the NBA averaging 20-plus points, 10-plus rebounds and three-plus assists and shooting at least 50 percent from the field. He was fourth in the NBA in dunks with 81 heading into Friday night's game. ... The Clippers will travel approximately 11,275 air miles during a 12-day period on their seven-game road trip. ... Los Angeles signed F Hedo Turkoglu as a free agent. He hasn't played since Feb. 4 with Orlando, battling a hand injury while also serving a 20-game suspension for using performance-enhancing drugs. ... The Knicks were without F Kenyon Martin (sprained ankle) and F Amar'e Stoudemire (sprained ankle). Knicks coach Mike Woodson said they will each miss at least two weeks... New York averages the fewest turnovers per game in the NBA at 12.5. ... Knicks G Tim Hardaway Jr. is tops among rookies in 3-point shooting percentage (.389).
[© 2014 Thomson Reuters. All rights reserved.]
Copyright 2014 Reuters. All rights reserved. This material may not be published, broadcast, rewritten or redistributed.