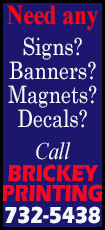 On the night point guard Rajon Rondo made his long-awaited return from ACL surgery and was also named as the 15th Celtics captain, the Lakers staged a nifty rally down the stretch and defeated Boston 107-104.

The Lakers, who signed a player on Thursday just to get up to the NBA minimum of eight, ended a six-game overall losing streak and a seven-game road skid by scoring the game's last 11 points.

The team is missing a slew of players, including guard Kobe Bryant, and also played without leading scorer Nick Young, a guard who was suspended for one game after throwing a punch on Wednesday night.

"We did a better job, but we still have to do better," Lakers coach Mike D'Antoni said after his team shut Boston out for the final 3:12. "Let's not get carried away. It's one night and let's see if we can repeat it."

Lakers swingman Wesley Johnson and guards Jodie Meeks and Kendall Marshall hit successive 3-pointers to wipe out an eight-point deficit and rookie forward Ryan Kelly hit two free throws with 9.4 seconds left before Rondo, out since tearing his right ACL last Jan. 25, missed a 3-pointer in the final seconds.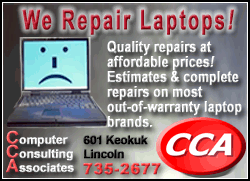 With Bryant on the end of the bench in street clothes, center-forward Pau Gasol led the Lakers, who added guard Manny Harris on Thursday, with 24 points, 13 rebounds and six assists. Kelly, breaking double figures for the first time as a pro, scored 20 points.

Johnson had 11 points and a career-high 11 rebounds. Marshall had 19 points and 14 assists and Meeks added 17 points and seven rebounds.

"It was an incredible experience for me," said Kelly, who came in averaging 3.9 points and 2.4 rebounds per game. "That's the type of player I know I am. I've been figuring things out a little bit. I shot the ball with confidence."

D'Antoni said, "He does two or three things that we would like everybody to do — he battles, he's smart and he makes shots. He will just keep getting better."

Celtics coach Brad Stevens said he never told Rondo about naming him captain, saying after the game that "maybe it's something I should have done, but I think it's something you earn through your effort, through your leadership, through your involvement in the community, and all of those things."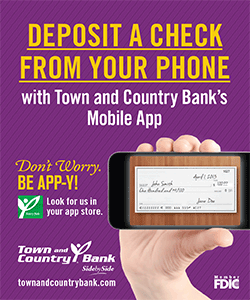 Rondo acknowledged that he didn't know until he was introduced in pregame as "Captain Rajon Rondo."
"It's definitely an honor, following Paul Pierce, who was our last captain," Rondo said. "He held the 'C' for a long time. It's definitely something I'm very proud of."

Rondo played four five-minute "shifts," one in each quarter. Wearing a brace on his right knee, Rondo scored eight points — all in a row in the third quarter — and had four assists and two rebounds. He missed two key shots in the final minutes as the Celtics failed to score in the final 3:12.

The Celtics have lost 10 of their last 11 games, a run that appears to be sending them down a path of the NBA draft lottery and toward the future.

Rookie forward Kelly Olynyk, coming off the bench, scored 12 of his season-high 25 points in the fourth quarter and added five rebounds and a season-high seven assists for the Celtics. Forward Gerald Wallace also came off the bench and had 14 points and five assists. Forward Jeff Green added 12 points and nine rebounds.

After the game, Bryant, talking about Rondo being a holdover from Boston's last title, said Rondo will handle the rebuilding because "he's "an (expletive) just like me." Rondo called it "a great compliment" and added, "I feel the same way about him."

NOTES: The injury-ravaged Lakers summoned G Manny Harris from the Development League via a 10-day contract to get to the NBA eight-man minimum. ... G Nick Young, the Lakers' leading scorer, served a one-game suspension for throwing a punch at Phoenix Suns G Goran Dragic. Young was upset that his teammates didn't come to his defense during the fight, saying, "It was one-on-five." ... The Celtics had two new faces — C Joel Anthony, who joined the team from Miami after the three-way deal with the Heat and Golden State Warriors, and G Chris Johnson, signed to a 10-day contract. Neither played. ... Boston G Keith Bogans, who rarely plays, was granted a leave of absence for personal reasons. ... Injured Lakers starter Kobe Bryant dropped in on a marketing class at Boston College during the day. ... The Celtics open a three-game road trip in Orlando on Sunday and the Lakers are at Toronto for the third stop on a seven-game trip.
[© 2014 Thomson Reuters. All rights reserved.]
Copyright 2014 Reuters. All rights reserved. This material may not be published, broadcast, rewritten or redistributed.