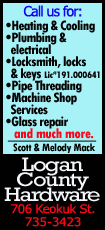 Jefferson had 30 points and 16 rebounds to lead the Charlotte Bobcats to a 111-101 victory over the hapless Orlando Magic, who lost their 10th consecutive game.

It was Jefferson's third consecutive game with at least 24 points and shooting better than 50 percent. The Bobcats (17-24) won two of the three. He had 35 points in Tuesday night's victory over the New York Knicks.

"If I get the ball, and we play inside-out, and I get going, good things are going to happen," Jefferson said. "It just opens things up for everyone. We have enough talent in this room to be a playoff team. If we do things the right way, things will work for us."

Bobcats forward Josh McRoberts had 17 points, including a season-high five 3-pointers. Point guard Kemba Walker had 19 points and 10 assists. Guard Gerald Henderson added 17 points.

"We want to play through him (Jefferson). He makes all the right plays," Walker said. "Getting him the ball and playing off him is the way to go. Defenses have to double him; we just have to make shots. He makes good decisions with the ball. When he's on like that, good things happen."

Jefferson was perfect in the fourth quarter when he scored 12 points. He hit all four of his shots from the field and all four free throws. He also had seven rebounds and a steal.
The Bobcats dominated the fourth quarter from the free throw line, hitting 16 of 20 to keep the Magic from seriously challenging. Orlando never got closer than six points in the final eight minutes after pulling within two points early in the quarter.

The Magic were led by guard Arron Afflalo, who had 24 points after missing the previous three games with a strained right foot. Forward Tobias Harris and guard Jameer Nelson each had 18 points.

The Magic got a spark with 2:55 remaining when Afflalo converted a rare four-point play after he was fouled by forward Michael Kidd-Gilchrist. He closed the deficit to 103-97, but the Magic never got any closer.

Jefferson made 13 of 17 shots from the field and posted his 15th double-double in his 32nd game. He had only 10 points last month in a loss to the Magic, although he still was recovering from an earlier ankle injury.

"I'm in game shape now and things are getting better physically," he said. "This was plan from day one, to play inside-out through me. It opens things up for me — and for everyone else."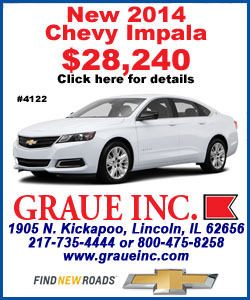 The Bobcats are home Saturday night against the Miami Heat.

Charlotte were ahead 78-74 going into the fourth quarter. They got 10 points in the third from Jefferson, who led the charge to retake the lead they had lost in the second quarter.

The Magic led 53-52 at intermission, overcoming an awful start when they fell behind 21-3 and made just one of their first 10 shots from the field. The Bobcats led 30-18 after the first quarter but let their lead slip away in the second, which was Orlando's only good quarter.

Magic guard Victor Oladipo, who was scoreless in the first quarter, had 10 points and seven assists in the second quarter to lead the Magic charge. He finished with just 11 points in 39 minutes.

Afflalo hit two 3-pointers in the second quarter when the Magic made 15 of 24 shots from the field and scored 35 points.

McRoberts carried the Bobcats early, getting 14 of his points in the first half.

The Magic have the longest current losing streak in the NBA. They lost in triple overtime on Wednesday to Chicago. They are 0-12 this season in games without starting center Nikola Vucevic.

"Overall, I think we showed some resolve to come back after that slow start," Magic coach Jacque Vaughn said. "But mentally, it was challenging for us tonight. Al (Jefferson) is a tough cover for us. His ability to put the ball on the ground and pass out to cutters, it's tough to guard. Give them (Bobcats) credit for their defense, too. They're one of the better defensive teams in the league."

NOTES: Magic G Arron Afflalo returned to the lineup after a three-game absence because of a strained right foot. C Nikola Vucevic missed his sixth consecutive game recovering from a concussion. ... The Bobcats came into the game still winless (0-6) against teams in the Southeast Division. ... Magic G Jameer Nelson talked about the $15,000 fine levied against him by the NBA for the "obscene" gesture he made in Wednesday night's game against the Chicago Bulls. After hitting a step-back jumper over Bulls C Joakim Noah to tie the score with 11 seconds remaining in regulation, Nelson used a gesture meant to reflect that he had enough fortitude to take and make a clutch shot. He didn't exactly apologize to the league on Friday. "If I have pay $15K for our fans to get excited, I'd do it again. Basketball is a fun game and you get emotional. You usually never see my emotions. You did that game," he said. ... The Bobcats' staff included mostly former Magic assistants, including coach Steve Clifford and assistants Patrick Ewing, Bob Beyer, Mark Price and Bob Weiss.
[© 2014 Thomson Reuters. All rights reserved.]
Copyright 2014 Reuters. All rights reserved. This material may not be published, broadcast, rewritten or redistributed.