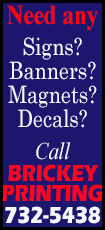 Central Illinois Ag is a farm implement dealership in Atlanta. Last year at the end of June, much of the business facility was destroyed by fire. Since that time the dealership has been conducting business in temporary buildings.

What the company lost in that fire was a 22,000-square-foot building, but last fall in an interview with LDN, fifth-generation owner Michael Schmidt said the intent was to come back with a 57,000-square-foot facility that would be state-of-the-art and capable of servicing today's larger and more sophisticated farm machinery.

On Tuesday evening, McClure told the council that Central Illinois Ag is planning to build a $6 million structure on their existing property. He noted that Atlanta is already part of the enterprise zone, so extending the zone for Central Illinois Ag would take up 0.03 square mile, which is quite small.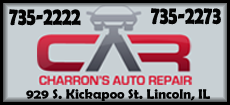 McClure also said the new facility would assure the employment of the current 25 employees plus add another five employees over the first couple of years after construction is completed.
McClure would visit the other participants involved in the Lincoln/Logan Enterprise Zone, who will also need to make approvals as well.
The council was told that city attorney Blinn Bates has been given a copy of the enterprise zone modification. Bates would examine all the documents to assure they are in proper order and make a recommendation to the council in the near future. The item will then be put on the agenda for a future voting session.
With McClure on hand, Mayor Keith Snyder took the opportunity to ask about the future of the state's enterprise zone program.
The enterprise zone is set to expire in 2017. However the state has been working on a means by which to continue an enterprise zone program.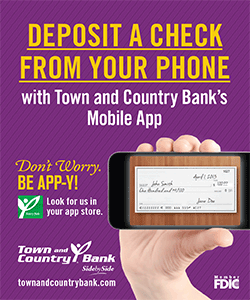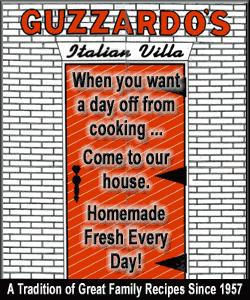 McClure told the council that he had hoped it would be a renewal program wherein communities that already had enterprise zones could simply renew for another term.
However, he said that is not how it is going to be. Everyone will have to reapply for their enterprise zone. In addition, he said the state has added 10 new criteria for qualifying for an enterprise zone.
"Everybody will have to start from ground zero, square one, and compete to be an enterprise zone again," McClure said. "They (the state) have not designed it to be an easy process. They have established 10 new criteria. They have established that not only do you have your territory or enterprise zone, but you also have to have your market area statistically showing unemployment. You also have to show full infrastructure plans for the area, you have to show future investment for the area. So it is a pretty complex, convoluted, complicated process."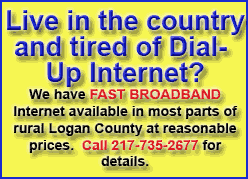 McClure said that the one thing Lincoln and Logan County has going for it is that its enterprise zone doesn't expire until 2017, which will be after the first round of decisions from the state on enterprise zone applications. He said Lincoln would be able to sit back and observe what happens, which could better prepare them when they go up for a new enterprise zone.
He concluded that he felt like a year from now, the city and county should start working on their plans, and he warned that what was submitted to the state would have to be completed in a very professional manner.
McClure has had involvement with applications to the Lincoln/Logan Enterprise Zone for several years and has helped to designate zone areas. He finished up by saying that he would be happy to work with the city again in the next round.
[By NILA SMITH]
Lincoln/Logan Enterprise Zone:
http://www.co.logan.il.us/enterprise_zone/