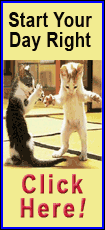 During the first couple of meetings, participants attempted to identify community strengths and needs.
On Tuesday, the group worked hard over the course of the nearly three-hour session. On the agenda was to share achievements and set new action items for specific targeted projects of interest.
The top topics for the evening were progress on a Web-based community information site, making social services more known, and collaborative development of green spaces with parks and trail plans to selectively include dog parks. These endeavors are being led respectively by Dave Doolin, Jeanette Harris, Tom and Brittney McLaughlin, who were all present.
Also joining the group for the evening were two newcomers wanting to know the community better. Matt Drat and Matt Burgess of Home Sweet Home Ministries felt that the mission of the group was right in line with their seeking to know the community and its needs.
The two Matts first joked about Home Sweet Home's efficiency in hiring just people named Matt. Both Matts proved quite helpful over the course of the evening, contributing practical ideas from how to gather information to community service — things they have been doing within the agency they serve in Bloomington.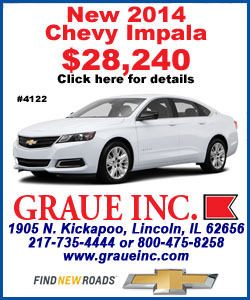 Drat serves Home Sweet Home Ministries as development and community relations manager, and Burgess is chief operations officer. As part of his work, Burgess oversees the Lincoln Mission Mart resale business.
Home Sweet Home Ministries has been feeding the hungry, sheltering the poor and providing other turn-around life services in Bloomington for 75 years, and now with their purchase of a building on Sangamon Street in Lincoln, the mission will be expanding its services to here in Lincoln.
But first, they would like a good understanding of what is actually needed.
"We have been here 20 years as a part of the Lincoln community," Burgess said, "but we are looking at broadening our scope as to 'how we are here in Lincoln.' We want to follow the lead of the community."
The mission brings assets and experience, and it hopes "to partner in helping the hungry and homeless and hurting," Burgess said.
Burgess further explained their approach. In the old method, the "experts" moved in too quickly. The new model is collaborative, he said: "We have to trust the community to direct me in how to bring the resources to bear in the most effective way."
The Mission Mart store is expected to move to the new building in a few months. A job training program is part of what is in the immediate planning.
The last topic discussed for the evening was concerning the potential to integrate dog parks into Lincoln and Logan County. This idea was brought forward by a couple who grew up in Lincoln, married and moved away for a few years. They really enjoyed the green spaces that had been developed in other communities, particularly the dog parks. Tom and Brittney McLaughlin said on Tuesday that they could see that the dog parks would be best addressed in the fullest context of green spaces. A dog park's potential usefulness is not just limited to residents who might enjoy neighborhood use; these parks can also serve the interests of the community through the tourism aspect.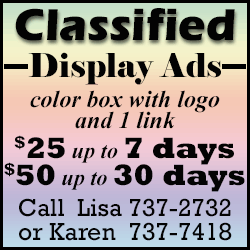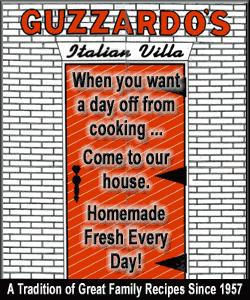 Tom McLaughlin expressed their intentions in getting involved: "We want to make this a place people want to stay." He and Brittney commented on how much the use of green spaces enhanced their lives when they were living other places. Green spaces are important for use by youth and attract young professionals by providing outdoor opportunities.
Brittney spoke about the importance of the trails and green spaces that are now being planned throughout the county and said that specific locations for various types of dog parks would attract visitors as well as serve local residents. She hoped to engage support or assistance through the Humane Society, to connect planning for trails, and to see if some local hotels might be interested in pet owner stays for more comprehensive green space planning.
The glimmer of a possible future community project was hinted during introductions. The McLaughlins and Drat all have strong theater backgrounds. The McLaughlins have a desire to see community theater in Lincoln again.
April Doolin joined the group later in the evening. She served in communications and as coordinator to keep forward motion. She summarized the evening and set goals, with these action items:
David Doolin:
Get website ready to be populated with information.
Jeanette Harris:
Begin informally gathering information regarding what those who are struggling appreciate about the place they live and what their dreams are for their community and for themselves. This will give us an idea of what personal development opportunities they could use to accomplish their dreams.

Take the first step toward getting all the social service agencies and churches together by meeting with Doolin and Marla Blair of United Way.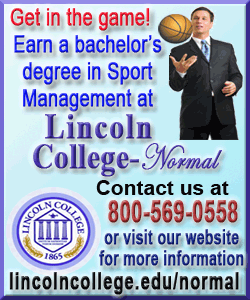 Brittney McLaughlin:
Compile a list of key stakeholders in the green space conversation.
Matt Burgess:
Give Harris a copy of some sample interview questions so she can frame things in a way to get the most pertinent information.
April Doolin:
Contact Marla Blair and set up meeting with Harris.

Make Brittney McLaughlin a Facebook page contributor so she can get public input on the dog park and green space plan.

Connect Brittney with Darren Forgy and Lisa Kramer

Create news release for next meeting.
While attendance numbers were down and the presence of some participants was missed, several had made it known that they would not be able to attend the session this month due to prior commitments.
The next meeting has been scheduled for Feb. 20 at 7 p.m. in the ALMH Steinfort Room.
[LDN]