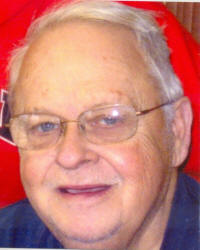 Thomas 'Tom' Imming
[January 20, 2014] HARTSBURG — Thomas P. "Tom" Imming, 70, of Hartsburg, died Sunday, Jan. 19, 2014, at 11:02 a.m. at his home.
(Below is a copy of the obituary from the funeral home.)
___
HARTSBURG- Thomas P. "Tom" Imming, 70, of Hartsburg, Illinois died at his home at 11:02 a.m. Sunday, January 19, 2014.
Tom was born August 5, 1943 in Lincoln, IL at St. Clara's Hospital, the son of Joseph R. and Hattie May Leslie Imming. He married Barbara J. Counterman December 27, 1969 in Pekin, Illinois. She survives at Hartsburg, IL.
Surviving Tom is one daughter: Kimberly (Richard) Andreason of Dallas, TX; one son: Jeffrey Joseph Imming of Minneapolis, MN; one grandson: Austin Starnes; four step grandchildren: Ashley, Alex, Emily and Will; one sister: Jo (Mike) Underwood of Pekin, IL. His parents preceded him in death.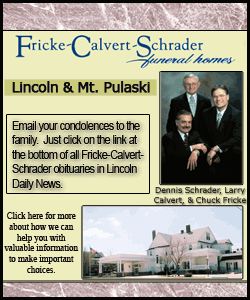 Tom was owner/operator of Tom's Lodge since 1969. He graduated from Pekin High School in 1961; attended SIU in 1962 and 1963; attended College of Automation IBM in Kansas City, MO and graduated in 1964. In 1965 he enlisted in the Air Force Band 583rd in Ramstein, Germany while serving in the US Air Force. Tom was a dedicated baseball coach for 10 years, passionate about music, the Cardinals, fishing, cards, and people.
Services for Tom will be Friday, January 24, 2014 at 7:00 p.m. at Fricke-Calvert-Schrader Funeral Home, Lincoln, following a visitation from 4:00-7:00 p.m. Military rites will be accorded by the Hartsburg American Legion Post #1146 and Lincoln American Legion Post #263. Following services, Tom chose to be cremated. Memorials may be given to Hartsburg American Legion Post #1146, Humane Society of Logan County or Hartsburg Fire Department.