Redbirds earn Valley road win at Drake 77-63
Send a link to a friend
[January 20, 2014] DES MOINES — Reggie Lynch matched career highs in points (14), rebounds (7) and blocks (4) to assist the Illinois State men's basketball team in a 77-63 Missouri Valley Conference win at Drake on Saturday night. The Redbirds (11-7, 4-2 MVC) have won four of their last five games and 10 of their last 13.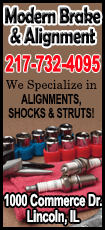 Daishon Knight led Illinois State offensively with 17 points, plus seven rebounds, four assists and two steals, while Richard Carter scored a game-high 24 points for Drake (10-8, 1-5 MVC). Nick Zeisloft matched a career high for 3-point field goals with a 4-for-5 effort from beyond the arc, as the Redbirds shot 48.1 percent and outrebounded Drake 38-23.

ISU started the game on a 13-3 run, forcing five turnovers and scoring eight points off turnovers during the opening stretch. Zeisloft also netted a pair of 3-pointers to help the Redbirds build their early 10-point lead. After Drake pulled within 20-13, Illinois State responded by outscoring Drake 10-0, including a Bobby Hunter three-point play, to build a 30-13 lead at the 9:34 mark.

The Redbirds retained their double-digit lead for the remainder of the opening half, with Hunter netting a buzzer-beating layup to lift ISU to a 42-25 halftime advantage. Zeisloft led all first-half scorers with nine points on 3-for-3 3-point shooting as Illinois State shot 53.3 percent in the first half, including a blistering 63.6 percent from beyond the arc.

Drake opened the second half on a 7-2 run, with a 3-pointer and layup by Richard Carter. An 8-0 Bulldog run — with all eight points from the free-throw line without a miss — allowed Drake to pull within 51-43 with 12:48 remaining. But, after Drake narrowed Illinois State's lead to 53-47, the Redbirds responded with a 9-2 run, including six points by Lynch, to build a 62-49 advantage at the 8:28 mark. ISU maintained its double-digit lead for the remainder of the game in securing the 77-63 victory.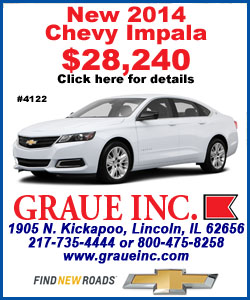 Illinois State returns to Doug Collins Court at Redbird Arena to host current No. 5 Wichita State — one of just three undefeated teams in the nation — on Wednesday at 7:05 p.m. When the official college basketball polls are released Monday, the Shockers will likely either remain No. 5 or move higher after remaining undefeated.
Wichita State will enter Normal as the highest-ranked team to ever play in Redbird Arena, with Drake previously holding the top mark when visiting in 2008 with a No. 15 ranking. Illinois State has already beaten one top 25 team at Redbird Arena this season with a win over No. 25 Dayton on Dec. 7.
Tickets for Illinois State versus Wichita State are still available and can be purchased by calling the Redbird Arena ticket office at 309-438-8000 or by clicking here (GoRedbirds.com). Fans are encouraged to "Red Out Wichita" by wearing red to the game.
___
ISU-Drake statistics (PDF)
[Text from news release received from Illinois State University]