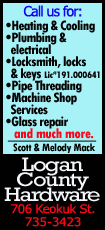 The series begins Jan. 28 at the Mendota Civic Center. Other seminars will be on Feb. 27 at the Holiday Inn Convention Center in Mount Vernon and on March 13 at Heartland Community College in Normal. The seminars will run from 8:15 a.m. to 5 p.m.

Each seminar has its own agenda. However, all three will include sessions about cover crops and will feature a taped introductory segment with Howard G. Buffett explaining his personal experience using cover crops on his Illinois farm. Buffett is the CEO of the Howard G. Buffett Foundation, a private family foundation working to improve the standard of living and quality of life for the world's most impoverished and marginalized populations.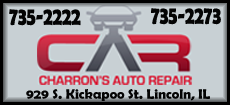 "These seminars provide a significant opportunity for agricultural producers and others to gain valuable information on the numerous environmental and economic benefits of cover crops," said Steve Chard, acting bureau chief of land and water resources for the Illinois Department of Agriculture.
Cover crops are plants, typically grasses or legumes, seeded into farm fields either within or outside of the regular growing season. Research suggests they have a significant competitive advantage compared with the more traditional management practices that have been used to control soil erosion and nutrient runoff and also may offer production benefits.
A recent survey of Midwestern farmers by USDA's Sustainable Agriculture Research and Education program revealed higher corn and soybean yields in fields where cover crops had been planted. The differences were significant, too, at 10 percent for corn and 12 percent for beans.
The seminar cost is $20 per person. To register, go to the Champaign County Soil and Water Conservation District website at www.ccswcd.com and click on "Conservation Cropping Seminars."
In addition to the Illinois Department of Agriculture, seminar coordinators are the USDA Natural Resources Conservation Service, Illinois Soil and Water Conservation Districts, American Farmland Trust and Illinois Stewardship Alliance.
Illinois Conservation Cropping Seminars
Jan. 28
Mendota Civic Center
1901 Tom Merwin Drive, Mendota
Contact: Marty McManus, 309-738-7277

Feb. 27
Holiday Inn Convention Center
222 Potomac Blvd., Mount Vernon
Contact: Gary Albers, 618-476-7230

March 13
Heartland Community College
1500 W. Raab Road, Normal
Contact: Joe Bybee, 815-787-5480
[Text from Illinois Department of Agriculture file received from the Illinois Office of Communication and Information]