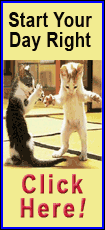 Gibson finished a lay-in off an inbounds pass as time expired, and the Bulls edged the Lakers 102-100 in overtime Monday night at the United Center.

After Young hit a 16-foot, pull-up jumper to tie the score, the Bulls took possession with six seconds left. Chicago had less time to work with after guard D.J. Augustin's pass was deflected out of bounds along the baseline with 0.9 seconds remaining.

Chicago used a 20-second timeout to set up a play. Forward Mike Dunleavy tossed the inbounds pass to Gibson, who followed a path cleared by Bulls guard Jimmy Butler to get to the basket.

"We were talking trash all game," Gibson said of himself and Young. "It was real fun. He's a real competitor. It was great to be on the opposite side. As soon as I hit the game-winner, I just started teasing him, like, 'Go back to L.A.'"

Young, who led the Lakers with 31 points, tied the game late in the fourth quarter by getting fouled on a 3-point attempt and hitting all three free throws with 4.1 seconds remaining.

"That was tough," Young said of Gibson's game-winner. "I was looking at the backboard hoping it would go red before it left his hand. It is heartbreaking to lose a game like this."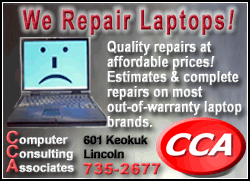 Augustin led the Bulls with 27 points, and center Joakim Noah finished with 17 points, 21 rebounds and a team-high six assists. Butler added 13 points and 11 boards, and Ginson scored 12 points.

Noah reached double figures in rebounds for the 13th consecutive game, the longest streak of his career.

Meanwhile, the Bulls (20-20) achieved a .500 record for the first time since Nov. 27, shortly after guard Derrick Rose was lost to a knee injury. Chicago won for the 11th time in its past 15 games.

"We've dug out of a big hole," Bulls coach Tom Thibodeau said. "We've still got a lot of digging to do. By no means have we arrived."

The Lakers (16-26) failed to extend a two-game winning streak despite center Pau Gasol piling up 20 points and 19 rebounds.

Los Angeles jumped to a 98-93 lead in overtime as Gasol hit a jumper and Young finished a three-point play after an acrobatic lay-in.

Chicago pulled closer with two free throws by Gibson, then tied the score on a 3-pointer by Augustin. After a Los Angeles miss, Augustin's driving layup put the Bulls up 100-98 with 1:30 remaining.

After both teams failed to score on two possessions, Young hit a 16-foot baseline pull-up to tie the score.

"Our effort was great all night," Lakers coach Mike D'Antoni said. "We are finding a nice rhythm, and our defense is getting better. They drew up a great play (at the end). It was designed well and executed well."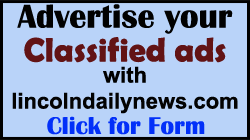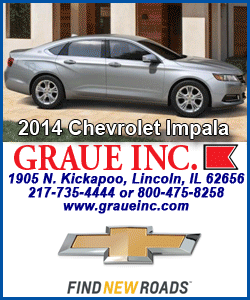 The lead changed hands seven times during the fourth quarter. The Lakers trailed 87-84 when Gasol unleashed a personal 6-0 run. The veteran forward hit a one-hander in the lane, spun baseline and finished a reverse scoop, then dropped a lay-in off a pass from guard Jodie Meeks. The third bucket gave the Lakers a 90-87 lead with 2:08 left.

With a chance to extend the margin, Gasol missed and Augustin tied the score by draining a 3-pointer with 1:10 remaining. After Noah poked the ball away from Gasol, Noah found Butler for a cutting reverse lay-in, giving the Bulls a 92-90 edge with 32.2 seconds left.

Young missed a 20-footer jumper on the next trip, and the Lakers chose not to foul intentionally with a four-second difference between the shot and game clocks. They ended up fouling unintentionally, though, when Young tripped Noah on a screen-and-roll cut.

Noah hit one of his two free throws with 7.4 seconds to go, leaving the lead at three points.

On the next Los Angeles possession, Noah switched onto Young after a screen and was called for a foul as Young tossed up a long 3-point attempt. Young hit all three free throws to tie the score with 4.1 seconds left. Noah missed a running bank shot just before time expired in regulation.

The Bulls led by eight points late in the first quarter before the Lakers took command. While outscoring Chicago 26-18 in the second quarter, the Lakers shot 55 percent from the field and the Bulls shot just 25 percent.

Chicago guard Kirk Hinrich left the game midway through the third quarter with a right hamstring injury and did not return.
NOTES: Lakers coach Mike D'Antoni said G Xavier Henry would try to practice before the team plays the Miami Heat on Thursday. Henry missed his 11th game due to a bone bruise on his right knee. ... Since Chicago coach Tom Thibodeau is now on Mike Krzyzewski's Team USA staff, injured Lakers G Kobe Bryant was asked if Thibodeau made a pitch for Bryant to play in the 2016 Olympics. "He can try all he wants. I love Thibs. We go way back," said Bryant, who added he might go to the next Olympics so he can watch Lakers teammate Pau Gasol "win another silver" with Spain. ... Back in the 1990s, when Bryant was a Philadelphia-area high school star, he got to know Thibodeau, then an assistant with the 76ers under John Lucas. Thibodeau would often work with Bryant after Sixers practices. "He put me through way more defensive drills than he did offensive drills," Bryant said. "It was fun, though." ... G Kendall Marshall, signed by the Lakers on Dec. 20, already has three games of at least 15 assists. Magic Johnson and Nick Van Exel are the only other Lakers to achieve that feat in the past 25 years.
[© 2014 Thomson Reuters. All rights reserved.]
Copyright 2014 Reuters. All rights reserved. This material may not be published, broadcast, rewritten or redistributed.