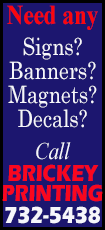 The eighth-ranked Jayhawks got enough of it in one second-half burst to pull away from 24th-rated Baylor for a 78-68 win in Allen Fieldhouse.

Sophomore forward Perry Ellis, who led Kansas with 18 points, triggered the breakaway with a steal near midcourt, then thundered for a dunk, drew a foul and completed the three-point play.

"I definitely anticipated it," Ellis said of the pass. "They did it a couple of plays before, so I just tried to hurry up and get there as quick as I could to get the deflection."

That was just the beginning, however.

Freshman guard Wayne Selden leaped over fans sitting at a front-row table and saved a ball from going out of bounds. Not only that, but his pass went directly to freshman center Joel Embiid, who knocked down a baseline jumper and sent the sellout crowd into a frenzy.

"I had eyes in the back of my head," said Selden, cracking a wry smile. "No, I didn't see anybody. I just went for the ball and threw it back in there. I didn't know who would get it. I haven't jumped into the stands at least since high school."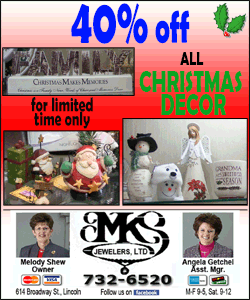 The energetic play by Selden led to the last bucket in a 9-0 run the Jayhawks (14-4, 5-0 Big 12). Kansas became the first team since North Carolina in 1996-97 to win four straight games against ranked opponents.

"In the first half, we weren't turned up enough to get to their players," Kansas coach Bill Self said. "I'm happy we won. I figured we would play with less energy because we were tired, but we made enough plays and made our free throws.

"It certainly helps when (guard Andrew) Wiggins and Perry play well, because that was the difference in the game."

Although that duo leads Kansas in scoring, each experienced off games Saturday when the Jayhawks held on to nip Oklahoma State 80-78.

In particular, Wiggins had his worst game of the season Saturday, scoring just three points. He bounced back with 17 points against Baylor, going 10-for-12 from the free-throw line.

The Bears (13-5, 1-4) lost their third game in a row and fell for the fourth time in five games. Baylor canned 13 3-pointers but made just nine of 20 free throws. Kansas was 26 of 29 from the line.

Baylor senior guard Brady Heslip came off the bench to drain six 3-pointers and lead the team with 19 points. Center Isaiah Austin and forward Cory Jefferson added 16 points apiece.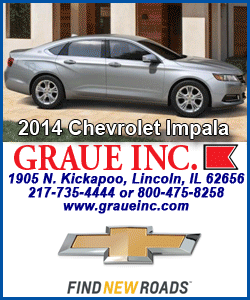 "We had a couple of careless plays," Heslip said, "and then when you miss a shot here and there, they're so good in transition and then they get a couple of and-ones and stuff like that and the fans get so into it. It's hard to play and it's hard to rebound from that."

Baylor made eight of 10 shots from 3-point range to hang close with Kansas in the first half. The Jayhawks used 12-of-20 shooting overall to lead 37-35 at the break.

"We knew it was a 40-minute game, though," Baylor coach Scott Drew said. "That's what's so tough about playing here. You can't let them get separation. They get a couple turnovers, and the next thing you know, there is separation."

Heslip nailed all four 3-pointers he attempted and led the Bears with 12 first-half points. Jefferson added 11 points, including two 3s, even though the 6-foot-5 senior came in with just seven treys for his career.

Embiid scored 10 points in the first for Kansas before finishing with 12. He converted a pretty lob from backup point guard Frank Mason at the 3:51 mark to give the Jayhawks a 31-27 lead.

Kansas maintained an edge the remainder of the half after trailing earlier by five.

Mason finished with nine points and six assists while spelling point guard Naadir Tharpe, who got into early foul trouble.

NOTES: Kansas jumped from No. 15 to No. 8 in The Associated Press poll after wins last week at Iowa State and at home against Oklahoma State. Baylor fell 12 spots to No. 24 after losing at Texas Tech and to Oklahoma at home. ... Kansas swept Big 12 weekly honors, as G Naadir Tharpe was named player of the week and C Joel Embiid was selected rookie of the week. Tharpe averaged 22 points, 5 assists and 4 rebounds in last week's wins, while Embiid became the first Big 12 freshman to record 10 or more points, 10 or more rebounds and eight blocks in a game. ... Kansas owns a 12-0 mark at home against Baylor. ... Nine Bears came in averaging 12 minutes per game. ... G Brady Heslip comes off the bench for Baylor, yet he began the game averaging 10.8 points and ranked second in the Big 12 with a .455 percentage from 3-point range. ... Billy Mills, a 1964 Olympic gold medalist in the 10,000-meter run, was introduced to the crowd. Mills, a Native American who champions civil rights, was an All-American for Kansas in track and cross country.
[© 2014 Thomson Reuters. All rights reserved.]
Copyright 2014 Reuters. All rights reserved. This material may not be published, broadcast, rewritten or redistributed.