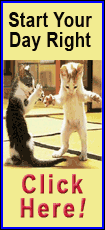 Shields emerged to score 18 points and Nebraska handed No. 17 Ohio State its fourth straight loss with a 68-62 upset on Monday night before 15,342 at Pinnacle Bank Arena.

Shields, who had been shooting 9-of-37 from the field with a combined 27 points in Nebraska's five-game losing streak, was 6-of-12 from the field and grabbed nine rebounds. He finished with his highest-scoring output since he totaled 22 points in a loss at Creighton on Dec. 8.

"He was so determined. His attitude, his determination and his legs were fresher," Nebraska coach Tim Miles said. "He had been beat up. He was playing hurt. He wouldn't tell you that, we wouldn't tell you that.

"Nobody was going to stop him. It was like that guy we knew from last year that was going to take the next step. That was Shavon taking the next step. We don't win this game without him."

Shields led an attacking Nebraska offense that got to the rim repeatedly and outscored Ohio State 38-26 in the paint, including 26-6 in the first half, when Nebraska built a 14-point lead. The Huskers shot 50 percent from the field against one of the nation's top defensive teams.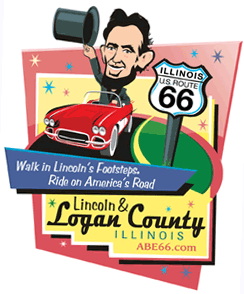 "As we've gone on and we've tried to define this team and what we do well, getting to the rim is the thing that is important to us," Miles said. "We don't have a whole bunch of 3-point shooters out there that are going to go out there and let you make 8 or 10 3s a game, so we have to be able to get to the foul line. We have to shoot high-percentage shots. We have to be at the rim."

Guard Aaron Craft scored 12 points and forward LaQuinton Ross added 11 for Ohio State (15-4, 2-4 Big Ten). The Buckeyes were ranked as high as No. 3 in the country but haven't won since defeating Nebraska 84-53 on Jan. 4 in Columbus.

Ohio State coach Thad Matta said his team is lacking mental toughness to play through mistakes and come through in close-game situations.

"You have to respect this league, and knowing that it's hard. It's hard," Matta said. "We have a shot four games ago, at the horn, at the rim, to win in regulation (at Michigan State). We had a nine-point lead the next game (against Iowa in) the second half, get beat. You come back, you take the lead tonight.

"We need consistency. We need to play our way back into that. When something doesn't go well, I think the thing I see the most is we're not able to answer the call."

Nebraska (9-8, 1-4) avoided its second 0-5 start to Big Ten play in as many seasons.

Forward Terran Petteway, the Cornhuskers' leading scorer this season, had 18 points and overcame eight turnovers in the game's first 24 minutes. His high floater off the glass with 2:20 remaining gave Nebraska a 51-47 lead.

With the score 51-49, teammate Tai Webster made two free throws for a four-point lead.

That started a stretch where the Cornhuskers were 12-of-13 on free throws to build an insurmountable 12-point lead in the final minute.

Nebraska ended a 15-game losing streak to ranked teams, one that dated to a 2012 victory over No. 11 Indiana in Lincoln.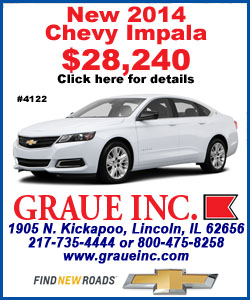 Ohio State, which trailed by nine at halftime, forced turnovers on seven of Nebraska's first nine possessions of the second half to quickly cut into the deficit.

"I thought our defense the last four minutes of the first half and the start of the second half was really, really good," Matta said. "We were active, we were deflecting passes, we were not giving up layups, and then offensively, I thought we had a pretty decent flow to us to start the second half.

"For whatever reason, we had some shots at the rim, and like I told the guys, we've got to be able to finish through contact and get some and-ones, those types of things."

The Buckeyes, 3-of-10 on 3-pointers in the first half, did their scoring inside, with Ross and Craft combining for eight straight points in the paint to give Ohio State a 38-36 lead, its first since the 7:26 mark of the first half.

Nebraska tied the score at 38 on Petteway's basket inside and took a 41-38 lead on Petteway's 3-pointer with 13:30 remaining.

Ohio State regained a 44-43 lead with 10:16 remaining on Ross' basket inside. Then neither team scored for nearly four minutes until guard Ray Gallegos sank an 18-footer for a 45-44 Nebraska lead.

The Cornhuskers went back ahead 47-46 on guard Deverell Biggs' steal and layup with 4:41 remaining and never trailed again.

Nebraska led 34-25 at halftime after holding Ohio State to one field goal in the final seven-plus minutes of the first half.

The Cornhuskers shot 55.6 percent from the field in the first 20 minutes, a high percentage thanks to high-percentage shots. Nebraska attacked the rim, with Biggs, forward Leslee Smith, Shields and Webster all scoring on open drives through the lane.

Ohio State's last lead of the first half came on a 3-pointer by guard Amedeo Della Valle with 7:26 remaining for a 19-18 Buckeyes advantage. Nebraska responded with a 16-1 run, capped when Smith scored on a steal and layup for a 34-20 lead, the Huskers' largest margin of the first half.

The Buckeyes, who shot only 32 percent from the floor in the first half, ended their field-goal drought on guard Shannon Scott's layup with 57 seconds remaining before halftime.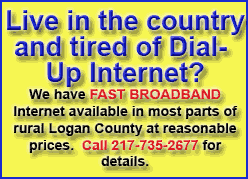 NOTES: F Terran Petteway had scored in double figures in 13 consecutive games, the longest streak by a Nebraska player since Aleks Maric reached double digits in 14 consecutive games in 2007-08. ... Ohio State had won the last nine meetings with Nebraska, including the last six by an average of 24.6 points. ... Sophomore G Amedeo Della Valle, who missed Ohio State's last game at Minnesota because of a bone bruise in his knee, entered Monday night's game in the first half and immediately contributed a 3-pointer.
[© 2014 Thomson Reuters. All rights reserved.]
Copyright 2014 Reuters. All rights reserved. This material may not be published, broadcast, rewritten or redistributed.