But the Cavaliers, who fell out of the national landscape and are fighting to get back, are becoming a well-rounded team getting contributions from nearly every key player. That was the case Monday night, as guards Malcolm Brogdon and Harris had 16 points, reserve guard Justin Anderson came off the bench to score 13 and guard London Perrantes had a game-high nine assists as the Cavaliers pulled away to beat North Carolina 76-61 in ACC play.

"I was just getting the ball the right people in the right spot and they were knocking down shots," Perrantes said. "I have not necessarily looked to shoot the ball. I have confidence in myself that if I get it I will shoot it. Coming out and getting that win against that team is a good experience for me."

For good measure, forward Akil Mitchell had 11 rebounds and center Mike Tobey had four points and five boards in just 19 minutes and Virginia made just eight turnovers.

"Malcolm was very solid. He is very versatile," said Tony Bennett, the Virginia head coach. "Akil at the end was very active."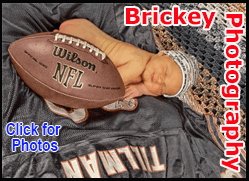 Perrantes had eight assists in the first half for Virginia, which was 16 of 29 from the foul line and won an ACC home game for the 12th time in a row.

"He was very good defensively," Bennett said of Perrantes. "He has a calming effect on our guys."

The Cavaliers (14-5, 5-1 ACC), off to their best conference start in nearly 20 years, led 38-29 at halftime and then went on a 13-7 run to begin the second half to take a 51-36 lead.

"We prepared very well and had a good game plan," Harris said. "Coming in, we knew that if we got them into a halfcourt game, we felt pretty good about it."

North Carolina forward James Michael McAdoo, who is from Virginia, was impressed with the Cavaliers' balanced attack. "It performed well to say the least," he said.

"The more efficient team won the game," said Roy Williams, the North Carolina head coach. "(Harris) got them off to a great start (with three early treys). He is a great player."

North Carolina (11-7, 1-4) received 15 points from forward Kennedy Meeks and McAdoo had 11.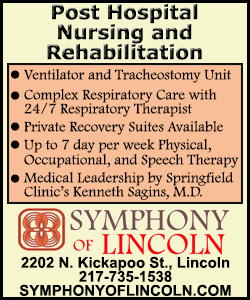 Bennett feels the unselfishness of Harris is one of the keys to the Cavaliers, who have bounced back after a nonconference loss at Tennessee.

"It is rare to have a player of his caliber with his unselfishness," Bennett said. "He is unique. That says a lot."

Brogdon gave the Cavaliers its first 12-point lead of the game on a 3-pointer early in the second half to make it 43-31. Forward/center Mike Tobey made it 45-31 seconds later on two free throws. After a turnover by UNC, Harris made a free throw to give the hosts a 48-33 advantage.

The Tar Heels cut the lead to 58-47, but Virginia built the lead back to 64-49 on a baseline drive by Mitchell with 7:36 remaining. Anderson hit two free throws with 7:30 left for a 66-49 lead and a basket by Mitchell made it 72-53 with 3:50 to go.

Virginia guard Joe Harris hit his first three 3-pointers as the Cavaliers took a 9-7 lead in a tight, back-and-forth first half.

Perrantes had eight of his team's 10 assists in the first half as the Cavaliers committed just five turnovers and had assists on all but four field goals.

Virginia returns to action Saturday with a home game against Virginia Tech, and North Carolina hosts Clemson on Sunday. Virginia entered the game 4-1 in the ACC for its best start in the conference since 1994-95.

NOTES: In the teams' previous meeting, North Carolina won 93-81 at home on Feb. 16, 2013, as P.J. Hairston, who is no longer with the Tar Heels, had 29 points. Virginia G Joe Harris had 27 points in that game. ... The Cavaliers beat North Carolina 61-52 in Charlottesville last season even though Harris, with 19 points, was the only Virginia player in double digits. ... Tar Heels F James Michael McAdoo, a product of Norfolk (Va.) Christian, reached 1,000 career points with a basket with 16:05 left in the first half. ... Virginia F Anthony Gill, a reserve, made all four of his shots from the field in the first half and had eight points.
[© 2014 Thomson Reuters. All rights reserved.]
Copyright 2014 Reuters. All rights reserved. This material may not be published, broadcast, rewritten or redistributed.