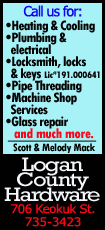 As was the case in their previous three playoff meetings, the better, deeper team won. And while both the Denver Broncos and New England Patriots had seen their defenses shredded by injuries, Manning had a stronger group of targets because all were healthy, while Brady couldn't find the open lanes he located in Week 12, when he still had tight end Rob Gronkowski to draw attention down the seam.

With the Patriots lacking the ability to create physical mismatches with Denver's cornerbacks, the Broncos' defense rarely looked uncomfortable until they went into protect-the-lead mode during the fourth quarter. The same was not true for New England's defense, which played on its heels, never generated consistent pressure and ultimately got burned underneath and on crossing routes after dropping their two safeties well back of the line of scrimmage on a consistent basis.

"We thought we did have to run some crossing patterns," said Manning. "New England has a physical secondary, if you're running all straight and vertical down the field — you know, intermediate routes — that's tough. You have to have some of that, but also crossing routes."

The Patriots had their chances — none better than when Brady missed on a deep pass to a wide-open wide receiver Julian Edelman with three minutes remaining in the first quarter. Brady executed a perfect play-action fake, and safety Mike Adams bit, leaving him out of position. But a near-certain touchdown sailed well over Edelman's head, and it would be another 38 minutes, 34 seconds until the Patriots finally pierced the Broncos' end zone — by which time they trailed, 23-3.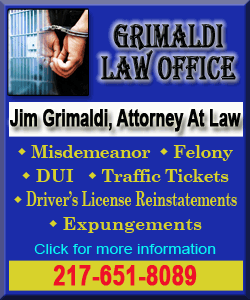 Between those two plays, the Broncos made the Patriots one-dimensional. Running back LeGarrette Blount's dominant run of the previous two games evaporated; he only carried five times for six yards and wasn't seen after the second quarter, as the Patriots abandoned any semblance of balance.

Meanwhile, the Broncos kept New England off-kilter. They converted seven of 13 third downs, including a 28-yard run by Knowshon Moreno on third-and-10 to set up their first touchdown. New England converted six of 12 third downs, but was two-of-six in the first two and a half quarters; the Patriots didn't flourish on third downs until they trailed by three scores.

Brady could only carry his battered Patriots so far without targets as reliable as the ones he had in previous years, including Broncos slot receiver Wes Welker. Manning had all his weapons still available, which is why he'll make his third trip to the Super Bowl, and why he squared the series between himself and Brady in the postseason.

The greatness of both is unassailable. But in the 2013 postseason, Manning had the better supporting cast.

NOTES, QUOTES

—The hit from receiver Wes Welker that knocked Patriots cornerback Aqib Talib out of Sunday's game with a knee injury did not sit well with Patriots head coach Bill Belichick.

"I went back and watched it, which I didn't have a chance to (Sunday). It was a deliberate play by the receiver to take out Aqib," Belichick said.

Welker made "no attempt to get open," Belichick added.

It was one of the plays the Broncos — and Patriots — use as a bread-and-butter call, a pick play that, when properly timed, is legal. Welker probably should have been flagged for pass interference, with the hit coming before the pass arrived at intended receiver Demaryius Thomas. But Welker did not appear to have an intent to injure, as Welker led with his shoulder and actually appeared to take the worst of the collision.

"I was trying to get (Talib) to go over the top. And I think he was thinking the same thing and wanted to come underneath and just kind of collided," said Welker. "It wasn't a deal where I was trying to hit him or anything like that. (I) just hope he's OK."

A possession earlier, New England wide receiver Julian Edelman had briefly knocked Broncos cornerback Dominique Rodgers-Cromartie out of the game after a similarly vigorous block following a reception.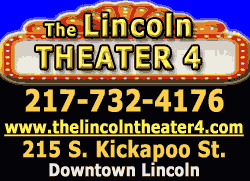 "I don't feel that I can comment on that other than I know that Wes Welker is a great player, high integrity," said Broncos coach John Fox. "We were not doing anything with intent. That's really the only comment I have."

—Denver's defense was a weakness for most of the season, but in spite of being without six starters Sunday, it is in the midst of its finest stretch of the season, holding four consecutive opponents to 17 points or less after allowing just one sub 20-point game in the first 14 games of the year.

"I think you want to be playing your best football and I think over the last couple of weeks, we have," said Fox. "We still have another two weeks."

The defense's rise coincided with the season-ending torn anterior cruciate ligament suffered by linebacker Von Miller, but also the return of cornerback Champ Bailey. Bailey played in sub packages in Weeks 16 and 17 and the divisional round, but returned to every-down work Sunday and only allowed one completion.

Multiple Broncos players have pointed to a meeting led by defensive tackle Terrance Knighton after the 27-20 loss to San Diego in Week 15. But defensive end Shaun Phillips also noted the criticism from outside.

"The magic moment was a guy like you doubting us, calling us average, saying we were an average-at-best defense," Phillips said, pointing at a local newspaper reporter. "You said that. I quote. I saw you. And I spread it amongst the locker room, and guys started playing better and stepping up."

QUOTE TO NOTE: "I should do a better job of keeping up with the news." — Tight end Julius Thomas, who did not know about coach Bill Belichick's comments about Wes Welker until being informed by a reporter

STRATEGY AND PERSONNEL
PLAYER NOTES

—QB Peyton Manning was nearly flawless, completing 32 of 43 passes for 400 yards and two touchdowns. The only misfire that damaged the Broncos was when he overthrew Eric Decker on a third-and-goal in the first quarter, which forced the Broncos to settle for a field goal.
—TE Virgil Green briefly lined up at running back and carried once for five yards. The Broncos used a two-tight end, three-wide receiver package, thinking that would keep the Patriots from defending the run, and shifted Green into the backfield, where he carried out of a pistol formation.

—TE Jacob Tamme's three-yard touchdown reception put the Broncos in front 10-0. Tamme caught two passes for 24 yards and played 14 snaps Sunday, mostly when the Broncos utilized a two-tight end set.

—DT Terrance Knighton had the biggest sack of his career when he brought down Tom Brady for a 10-yard loss on a fourth-and-3 from the Denver 29-yard-line. Knighton's sack allowed the Broncos to maintain a three-score lead heading into the fourth quarter, and made a comeback nearly impossible. He also had two tackles for losses to lead the Broncos' run defense.

—DE Robert Ayers' third-and-8 sack of Tom Brady in the second quarter proved crucial, forcing the Patriots to settle for a field goal on a drive that advanced as far as the Denver 18-yard line. Ayers did not start, but played 69 percent of the Broncos' defensive plays Sunday.

—SS Duke Ihenacho returned to his every-down work at strong safety. In the previous three games, Ihenacho had worked in the base defense, but had been pulled in favor of Omar Bolden when the Broncos went into nickel and dime packages. He worked as the every-down safety through most of the regular season's first 12 games.

—S Omar Bolden was limited to special-teams work with Duke Ihenacho returning to full-time duty at strong safety. Bolden played 13 snaps Sunday, all on special teams.

INJURY IMPACT

—RB Knowshon Moreno left the AFC Championship Game in the fourth quarter because of a chest injury, but X-rays were negative and showed no damage to his ribs. Moreno will be considered "day-to-day" when the Broncos return to practice Thursday.

—CB Tony Carter suffered a pinched nerve Sunday. Carter was removed from the game when he displayed symptoms of a possible concussion, but did not suffer one, Broncos coach John Fox said.

—CB Dominique Rodgers-Cromartie was shaken up after being hit by WR Julian Edelman late in the first quarter, but returned on the following possession.

—CB Chris Harris will undergo surgery to repair a torn anterior cruciate ligament after the Super Bowl, he said. Harris plans to travel to Super Bowl XLVIII with his team. The Broncos hope to have him back sometime before the start of the 2014 regular season, but must re-sign him first; he is a restricted free agent.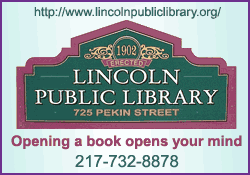 —CB Kayvon Webster played a second consecutive game after missing two consecutive games following surgery to repair a fractured thumb on Dec. 13. After playing one defensive snap against San Diego, he played 11 against the Patriots, as the Broncos rotated him in to give Champ Bailey and Dominique Rodgers-Cromartie some spot rest.

REPORT CARD VS. PATRIOTS

PASSING OFFENSE: A-minus — Only QB Peyton Manning could make 32-of-43 for 400 yards look routine, but given his performances of the 2013 season, his play and stat line Sunday were almost humdrum. He spread the ball around, and only red-zone struggles held back his performance. New England never recovered from the loss of CB Aqib Talib; he was the only cornerback who could physically match up with Denver's 6-foot-3, 229-pound Demaryius Thomas. Thomas finished with 134 yards on seven receptions; he had 105 yards on six catches after Talib was hurt

RUSHING OFFENSE: B — So confident are the Broncos in their running game that Manning checked down on third-and-10 into an inside handoff to Knowshon Moreno, who scampered 28 yards to set up the Broncos' first touchdown. Manning saw two high safeties and a gaping hope behind the defensive line, made the call, and Moreno scampered behind a seal from G Louis Vasquez for the big gain. The pass remains the more potent threat, but in recent weeks, offensive coordinator Adam Gase finally found the "effective balance" he longed to achieve during the season's opening weeks.

PASS DEFENSE: B — Champ Bailey's return to full work helped the Broncos compensate for the loss of Chris Harris, and Bailey was his vintage self. Tom Brady threw at him four times and completed just one pass. Strong coverage from Bailey and Dominique Rodgers-Cromartie helped frustrate the Patriots, and timely pass rushes led to a pair of sacks that ended New England drives that had advanced inside the Denver 30-yard line. But the Broncos were lucky to avoid giving up an early touchdown when Tom Brady overthrew a wide-open Julian Edelman.

RUSH DEFENSE: A — The Broncos' key to defusing the threat of New England running back LeGarrette Blount was to prevent him from getting to the second level entirely. The Broncos' front seven was flawless at closing holes and winning the blocking battles in the interior. Blount's first five carries, all in the game's first 21 minutes, gained just six yards, and he didn't play after that, as the Patriots mostly abandoned the run.
SPECIAL TEAMS: A-minus — A pair of funky bounces on punts were all that kept the Broncos' special teams from their most flawless special-teams performance since November. They committed no penalties and didn't allow any opportunities for returns. Matt Prater was perfect on his placekicks and kickoffs; all seven of his kickoffs were touchbacks.

COACHING: B-plus — The Broncos' mid-season choice to occasionally eschew the dominant pass game to try and create balance drew arched eyebrows at the time, but paid off in the postseason, as the Broncos have kept the football for an average of three more plays and two more minutes on their scoring drives in the playoffs than they did in the regular season. Denver has more ways to win, and can now flourish in any type of game. The only negative Sunday was a timeout taken before a fourth-and-1 with 28 seconds left in the first half. Had the Broncos gone for it, it would have been a good call, but the eventual decision to kick the field goal gave the Patriots a chance they never should have had.
[© 2014 Thomson Reuters. All rights reserved.]
Copyright 2014 Reuters. All rights reserved. This material may not be published, broadcast, rewritten or redistributed.