However, the Indiana forward noted it might have been the most important contest.

"The first game sets the tone on how you're going to play on the whole stretch," George said after contributing a team-high 23 points to Indiana's fifth consecutive win.

"The first game is not always the toughest game, but it always is an important game."

Guards Lance Stephenson and George Hill hit 3-pointers in the final 3:02 to thwart a Golden State rally, allowing the Pacers (33-7) to hold on after blowing almost all of a 20-point, second-half lead.

"The better off we are on the road, the better off we're going to be late in the year," said Hill, who chased high-scoring Warriors guard Stephen Curry most of the night and yet still found time for 15 points. "We preach about our defense travels wherever we go. We knew our defense would hold up."

All five starters scored in double figures as the Pacers improved their road record to 12-6.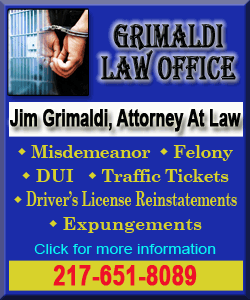 "That's how we play," George said of the balanced attack. "We have the recipe for winning. It's not about who's getting shots. It's who's getting the best shot."

The Warriors trailed just 91-87 before Stephenson drilled a 3-pointer to push the Indiana lead to seven with 3:02 to play.

After shooting guard Klay Thompson countered with a 3-pointer to get Golden State within 94-90 with 2:05 to go, Hill extended the margin, connecting on a trey to reopen a seven-point gap with 1:37 left.

The Warriors (26-17) never drew closer than four after that.

"It was like the movie 'Rocky II.' I'm not sure which guy was going to fall first," Pacers coach Frank Vogel said. "Both teams were completely exhausted, and I wasn't sure who it was favoring, but I felt like it might be favoring us, so I let it go.

"I'm glad we only have to play here once a year because their fans get behind them and they have a great basketball team. Just a very tough atmosphere to play in. Very exciting win for our guys."

Center Roy Hibbert (14 points, 13 rebounds) and Stephenson (14 points, 10 rebounds) recorded double-doubles to back George and Hill for the Pacers. Power forward David West added 17 points.

Curry had 24 points to lead the Warriors, who opened a five-game, 11-day homestand. Power forward David Lee (20 points, 12 rebounds) and center Andrew Bogut (10 points, 13 rebounds) recorded double-doubles for Golden State, and Thompson contributed 17 points.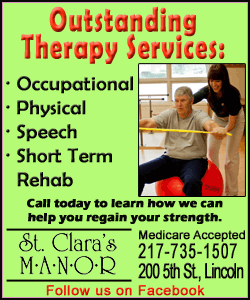 The Warriors got as close as three on two occasions just past the midpoint of the final period, but both times the Pacers converted offensive rebounds into hoops to retain control of the game.

Indiana outrebounded Golden State 52-45 in the game. Seventeen of the Pacers' boards came at the offensive end.

"If you give up 17 offensive rebounds and 21 second-chance points while turning the ball over (15 times), you are gifting a very good basketball team points," Warriors coach Mark Jackson said. "That's a championship-caliber team. There is a reason why they are talked about and getting recognition both individually and collectively."

Indiana held a 13-point halftime lead, then opened the third quarter with a 7-0 run.

Golden State clawed within 77-69 by period's end and then got 3-pointers from Curry and backup forward Harrison Barnes in the first 2:12 of the fourth quarter. The Warriors' 8-2 burst closed the gap to 79-77.

However, the Pacers never relinquished the lead. Reserve power forward Luis Scola, Stephenson and Hibbert dropped in hoops over a four-possession span to re-establish an eight-point margin.

"We just got outplayed," Curry said. "If you fight so hard and need one more stop to get over the hurdle and they hit two tough 3s down the stretch to put the game out of reach, that's tough to overcome."

Indiana made its first five shots of the game and connected on 53.5 percent in the first half, but it was the Pacers' defense that was the difference-maker in helping the visitors run off to a 53-40 lead.

The Pacers wound up shooting 45.1 percent from the floor while limiting the Warriors to 40.7 percent shooting.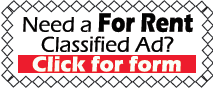 NOTES: The Pacers never trailed in the final 43:46 of the game. ... Indiana held each of its past 16 opponents under 100 points. ... The 11th of Warriors SG Klay Thompson's 17 points was the 3,000th of his career. ... Warriors C Andrew Bogut (5-for-8) is now shooting 79.2 percent from the field in January. ... The Pacers have only two trips longer than three games all season. They went 3-2 on a five-gamer in December, losing at Portland and Oklahoma City. ... PG Jordan Crawford made his home debut as a Warrior after he was acquired in a trade on the eve of the team's trip to Oklahoma City and New Orleans last week. Crawford finished with two points and three assists in 13 minutes off the bench Monday. ... SG MarShon Brooks, also acquired from the Boston Celtics in the three-team deal, never left the Warriors' bench.
[© 2014 Thomson Reuters. All rights reserved.]
Copyright 2014 Reuters. All rights reserved. This material may not be published, broadcast, rewritten or redistributed.