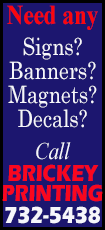 Having utilized outstanding perimeter shooting to secure a double-digit halftime lead a mere four days earlier only to clang their way through the second half of a historically embarrassing defeat, the Rockets did not yield offensively this time, outscoring Portland 126-113 Monday night.

With forward Chandler Parsons providing versatility in addition to a season-high 31 points, the Rockets (28-15) matched the Trail Blazers (31-10) run for run in the second half. Parsons added 10 rebounds, seven assists and two blocks to his stat line and the Rockets found the grit to respond after falling to Oklahoma City in similar circumstances.

"I thought we handled it a lot better tonight than we have in the past," Parsons said. "But we just can't change. We've got to stick with what works. A lot of times we'll get big leads and start doing little silly things and we'll start changing our offense. We can't afford to do that."

The Trail Blazers trailed by as many as 22 late in the second quarter but would not relent. Even after Rockets guard James Harden buried a 3-pointer for a 113-95 lead with 8:18 to play, the Trail Blazers fashioned one additional rally and cut the deficit to 11 points before Parsons' trey and two free throws bumped the lead back to 18 with 3:41 left to play.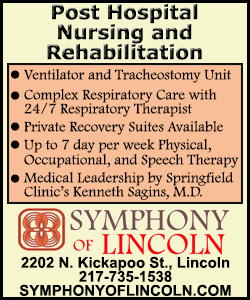 Rockets center Dwight Howard added 24 points and 12 rebounds while Harden totaled 22 points, six rebounds and five assists. Rockets guard Patrick Beverley made a triumphant return following a 14-game inactive stint with 17 points and three assists in 28 minutes. The Rockets shot 52.3 percent from the floor, including 16 of 33 3-pointers.

"I almost fell out the first five minutes I was so tired, but it was good to be out there with my teammates," Beverley said. "We played a good team and we played well. We played really well. We played together."

Portland forward LaMarcus Aldridge recorded his second consecutive monster performance against Houston, following his 31-point, 25-rebound night in Portland on Dec. 12 with 27 points and 20 rebounds. Trail Blazers guard Damian Lillard chipped in 24 points while backcourt mate Wesley Matthews added 18 points but missed seven of nine 3s.

The Rockets' brilliant first-half shooting was reminiscent of their 73-point half against the Thunder last week. Houston hit 10 of 13 treys prior to the intermission, with reserve forward Omri Casspi (15 points) drilling all three of his attempts from behind the arc, including one with 90 seconds left that pushed the Rockets to their biggest lead at 71-49.

"Houston got off to a great start," Portland coach Terry Stotts said. "When they scored eighteen points in four minutes that kind of set the tone for the whole game. That part was disappointing, but it's one of those games where they're an explosive team and they made their 3s."

Aldridge completed a three-point play as part of a 10-0 Portland run that bridged the halves. When Harden hit a 3 that pushed the lead to 79-61, Portland reeled off a 9-0 run to cut the deficit under double digits.

That tone continued throughout the third, the ebb and flow pushing the crowd to the brink of panic after Houston scored just 19 points in the second half of their loss to the Thunder. Portland couldn't match what Oklahoma City managed defensively, but its offensive talent proved dangerous enough to net wins in San Antonio and Dallas this road trip.

When Portland closed to 86-80 in the third, Houston replied with a 13-4 run that showcased the wherewithal it lacked against the Thunder.

"We got close and we just couldn't get over that hump," Aldridge said.

NOTES: Portland F Nic Batum broke the splint on his injured left hand and will undergo further evaluation to determine his availability for Tuesday night in Oklahoma City. ... Among five-man lineups that have logged at least 200 minutes this season, the starters for the Rockets and Trail Blazers ranked third and fourth in the NBA in net rating at 12.7 and 11.4 points per 100 possessions, respectively, before Monday. But the difference in minutes is striking. Portland has utilized the same starting five in all 41 games (805 minutes) while Houston welcomed G Patrick Beverley back to its lineup having amassed just 245 minutes with its injury-ravaged starting unit. ... Fresh off his career-high 36-point performance against the Milwaukee Bucks on Saturday night, Rockets F Terrence Jones was inactive with a left thigh bruise.
[© 2014 Thomson Reuters. All rights reserved.]
Copyright 2014 Reuters. All rights reserved. This material may not be published, broadcast, rewritten or redistributed.