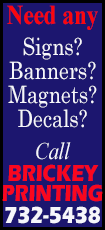 Forward Paul Millsap scored 26 points and helped the Hawks end a nine-game losing streak to the Heat with a 121-114 win on Martin Luther King, Jr. Day at Philips Arena.

The Hawks led from the opening tip and answered a fourth-quarter rally by forward LeBron James and the Heat.

Forced to carry more of the offensive load with guard Dwyane Wade out, James hit back-to-back 3-pointers from the right wing to give the Heat their first lead, 107-104, with 6:15 to play.

But on the next possession, Hawks guard Kyle Korver found himself wide open in the corner and knocked down his third 3-pointer of the game. Korver has made with at least one 3-pointer in an NBA-record 109 games.

"I was almost too open," Korver said of the clinching 3-pointer. "It was one of those where you're so open, and it's the end of the game, you better make it."

It was the Hawks' first game since returning from London, but there was no sluggish start. After Millsap converted a 3-point play on a tumbling basket and free throw, the Hawks led by eight five minutes into the game.
Atlanta led 71-70 at halftime and held the Heat to 44 points in the second half.

"With all the scoring that happened in the first half, we talked (at halftime) about the one team that was going to make more stops in the second half, and we wanted to be that team," Atlanta coach Mike Budenholzer said. "We wanted to make the commitment to make some stops defensively and still continue to play with pace."

Miami made 15 of its 33 3-point attempts. James had a game-high 30 points on 21 shots from the floor but was not happy.

"It's not good basketball right now," said James, who took 25 shots in the Heat's win over Charlotte on Saturday.

The Heat, who were wrapping up an up-and-down six-game road trip, answered with a barrage of 3-pointers, including a corner 3 from James that gave the Heat a 24-23 lead with 3:11 to play. Miami hit five 3-pointers in the first quarter but still trailed 34-31.

Miami fell to 29-12 at the halfway point of the regular season and own the second-best record in the Eastern Conference behind the Indiana Pacers. The Heat were 28-13 at this point last season.

"There just wasn't a lot of pride on that side of the court," Miami coach Erik Spoelstra said of his team's defense. "We have to take responsibility for that side of the floor. We have to decide where we want to go defensively."

The Hawks (21-19) improved to 15-6 at home this season, thanks in part to their bench. Atlanta reserves outscored the Heat's bench 45-21. Forward DeMarre Carroll had 19 points and rookie center Pero Antic added 17 for the Hawks.

Atlanta went 25 of 27 from the free-throw line and has made 47 of its last 49.

Wade missed his third straight game, resting his ailing knee. Forward Chris Bosh added 21 for the Heat, who finished their road trip at 2-4.

"Defensively, we're not ready to play," Bosh said.

NOTES: Atlanta F Paul Millsap missed a free throw late in the second quarter, snapping the Hawks' streak of 31 made free throws in a row. The Hawks made all 22 free throws in their 127-110 loss to the Brooklyn Nets on Thursday in London. It was the third time this season that Atlanta did not miss a free throw in a game. ... Miami PG Toney Douglas, who was acquired in a three-way trade with the Golden State Warriors and Boston Celtics, was inactive. He is expected to join the team on Tuesday against the Boston Celtics. Douglas will add depth to the Heat backcourt, behind guards Mario Chalmers and Norris Cole. ... Miami hit 11 3-pointers in the first half. ... Voting for the NBA All-Star Game ended Monday night. The All-Star Game will be played Feb. 16 in New Orleans.
[© 2014 Thomson Reuters. All rights reserved.]
Copyright 2014 Reuters. All rights reserved. This material may not be published, broadcast, rewritten or redistributed.