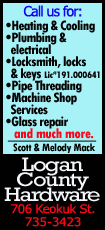 The Mavericks withstood the Cavs' furious second-half rally, which saw Cleveland outscore Dallas 60-43 after halftime.

Dallas coach Rick Carlisle said his team was fortunate to win the game.

"It's the NBA," he said. "It's supposed to get hairy. I'd love us to hit every shot and get every stop, but when you're on the road, teams battle back if they get behind. We did a good job of holding them off."

Forward Dirk Nowitzki contributed 17 points and 10 rebounds for the Mavs (25-18), while forward Shawn Marion added 18 points on 7-for-8 shooting from the floor.

The Mavs stormed to a 22-point lead at halftime, 59-37. However, the Cavs (15-26) controlled the boards and stiffened on the defensive end after intermission.

The Cavs wanted to use this five-game homestand as a spring board for getting them back in the Eastern Conference playoff race. Instead, they were sent reeling once again after a lackluster first-half performance.

"It was the tale of two halves," Cavs forward Tristan Thompson said. "We definitely put ourselves in a hole (in the first half). The first half was unacceptable. We tried to dig ourselves out of it.

"We played with pride (in the second half). We came out with some fight."

They narrowed their 24-point deficit to two points, 91-89, after a 3-pointer by Cavs forward Luol Deng with 3:25 to play. They couldn't get any closer.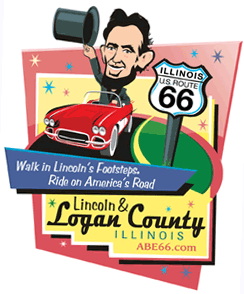 Ellis misfired on two free throws with 3.4 seconds remaining, which gave the Cavs a chance to send it into overtime. They trailed by three points, 100-97, as Cavs guard Jarrett Jack took the ball out of bounds with 2.8 ticks left.

Jack was called for a five-second violation, which took the air out of the Cavs' comeback. It was at least the third inbounds violation by the Cavs this season in critical times during a game.

Cavs coach Mike Brown said the play was drawn up in the huddle for guard Kyrie Irving to take the inbounds pass. But when 6-foot-10 Brandan Wright started jumping up in front of the 6-3 Jack, it impeded his sight line.

"Kyrie was wide open," Brown said. "It was supposed to go to Kyrie on the weak side of the floor for a 3."

Brown said he chose Jack to take the ball out in that situation because he has been "very, very reliable." The 6-9 Deng was an option, but he was supposed to set a screen on the play. The Cavs had no time outs remaining.

"It was going to be a tough pass regardless," Irving said. "It was a crucial turnover. Obviously, we'll see what we can do and learn from it. We all turn the ball over."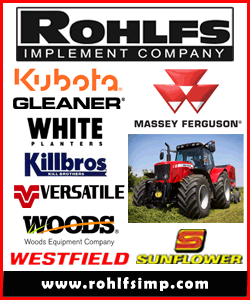 Irving had a game-high 26 points and nine assists for the Cavs. But there were no guarantees he would have made the shot any way — especially considering he converted just 1 of 8 shot attempts in the fourth quarter.

Deng's first game at The Q wasn't what he had hoped for, even though he had 20 points.

Center Anderson Varejao flirted with his second 20-20 game of the season with 18 points, a game-high 21 rebounds, four assists and two steals. He had 16 points and 16 rebounds in the second half.

Thompson recorded his fourth consecutive double-double with 19 points and 10 rebounds.

The Mavs' bench outscored the Cavs, 33-8.

"We had a lot of guys step up and do good things on offense," Carlisle said. "We had to play 11 guys to get the win. Everybody stepped in there and did something good for us. That's kind of how our team is built."

Ellis said the strong first half was needed.

"We came out with a lot of energy," Ellis said. "We got a lot of deflections and got out and ran.

"You've got to look at the clock. When we are ahead, that's the smart thing to do. We put ourselves in a position to do that. We tried to take as much time as we could off the clock."

The Cavs attacked the boards in the second half, 33-15. In all, they outrebounded Dallas, 46-39.

Irving started the Cavs' comeback with 16 third-quarter points. They trailed, 79-66, entering the fourth quarter.

"We have to come out with a better sense of urgency," Irving said. "That starts with me."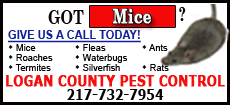 NOTES: The Cavaliers finally have a player that possesses legitimate leadership skills. "It's nothing new to me," said Deng. "If I see something out there, I'll let the guys know." Brown is thrilled to have a player who will speak up, especially one that's a two-time All-Star. "He's a true veteran who has been through the fires," Brown said. ... Carlisle said the Cavs are scoring nine more points per game since Deng came to the team in a deal agreed to on Jan. 7. "That was a terrific move for them," he said. ... Mavs center Samuel Dalembert suffered a strained left shoulder early in the third quarter and didn't return. ... Carlisle raved about Cavs unofficial assistant coach Tim Grgurich, who is working with the team this year. "He's the godfather of modern player development," Carlisle said. "He fostered it and cultivated it in the league. To me, he's one of the giants in our game." Carlisle said Grgurich could earn a spot in the Hall of Fame when it's all said and done. ... Despite being 35 years old, Mavericks power forward Dirk Nowitzki is still the focus of opposing teams' game plan. He's leading the team in scoring at 21.2 points per game. "He still scores the same way now he did 10 years ago," Brown said.
[© 2014 Thomson Reuters. All rights reserved.]
Copyright 2014 Reuters. All rights reserved. This material may not be published, broadcast, rewritten or redistributed.