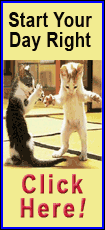 Griffin had 25 points and Jordan racked up 16 points and 21 rebounds in the Clippers' 112-103 victory over the Detroit Pistons on Monday afternoon at The Palace.

Griffin has scored at least 25 points in nine of the last 15 games, while Jordan, who made seven dunks, has six double-doubles in the last seven games. The Clippers have won six of the last seven games without Paul, who separated his right shoulder on Jan. 3.

"Our big guys, they're so young," said Clippers reserve guard Jamal Crawford, who had a team-high 26 points. "We feel like our frontline is great now and they're only getting better. They both want to be better. They're pushing each other, pushing our team and they're really the anchors defensively and offensively."

Led by Jordan, the Clippers had a 44-30 rebounding advantage over the team ranked No. 1 in total rebounding percentage. Detroit power forward Greg Monroe was held to six points and three rebounds by Griffin, while Detroit center Andre Drummond (15 points, 11 rebounds) was outplayed by Jordan.

Crawford carried the second unit, which lifted the Clippers during a 38-point second quarter. He has reached the 20-point mark in five of the last eight games.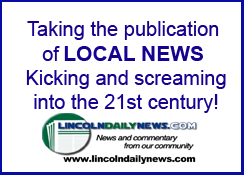 "Before, I was worried about (shooting) percentages and things like that," he said. "When you do that, you block your own shot, honestly. Coach (Doc Rivers) wants me to be aggressive and try to make a play if the shot's not there. I'm just playing like I've tried to play my whole life."

Guard J.J. Redick added 20 points and six assists for the Clippers, who shot 55.6 percent from the field and improved to 2-1 on their seven-game road trip.

Reserve guard Rodney Stuckey had a season-high 29 points and forward Josh Smith contributed 24 — his fourth game in the last five with at least 20 points — but Detroit lost for the seventh time in its last eight home games. Detroit point guard Brandon Jennings, who entered the game with a team-high 16.4-point scoring average, was held scoreless.

"They got a lot of easy baskets early on," Pistons coach Mo Cheeks said. "A lot of it was due to pick-and-rolls, where they were diving to the rim and our big guys had to help. We tried to keep big on big to eliminate some of those lob plays but that's what they do, that's the way they play."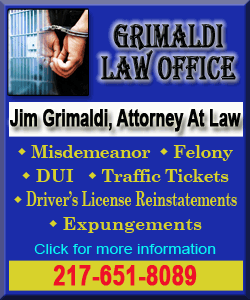 The Pistons (17-24) hit the midway point of the season seven games under .500.

"We're still new to each other," Smith said. "It's not going to happen overnight. It's not going to happen in 40 games. We just have to be able to figure out what we're doing right in those games that we're winning and we have to try, as much as possible, to mimic those special moments."

The Pistons whittled the Clippers' 11-point halftime lead to six at 67-61, but the Clippers soon put the game away with an 11-2 run.

Los Angeles' lead grew to 20, 98-78, in the opening moments of the fourth on center Ryan Hollins' dunk. The Pistons cut it to nine with two minutes remaining before Jordan threw down his seventh dunk.

"It was a good performance. It wasn't great," Griffin said. "We relaxed too much at certain times there in the fourth quarter, especially. I thought we should have done a better job of putting it away but it was solid for a lot of guys and that's what we need."

NOTES: Pistons reserve PG Will Bynum made his 1,000th career field goal late in the first quarter. ... Clippers SF Matt Barnes made his first start of the season. ... The Clippers won the last four meetings. ... Los Angeles coach Doc Rivers said he has not altered the team's style since All-Star PG Chris Paul suffered a right shoulder separation. Paul missed his eighth consecutive game on Monday and is out indefinitely. "You can't change a team in the middle of the year," he said. "We're not trying to do too much different. We've just got to lean on our defense and still move the ball offensively." ... The Clippers will travel 11,275 miles during their seven-game road trip. The Clippers are on an extended trip because the Staples Center is hosting the Grammy Awards on Sunday. ... The Pistons have not been over .500 at the midway point of the regular season since they were 24-17 during 2008-09, the last time they made the playoffs.
[© 2014 Thomson Reuters. All rights reserved.]
Copyright 2014 Reuters. All rights reserved. This material may not be published, broadcast, rewritten or redistributed.