They watched a 30-point, second-half lead dwindle to one, but regrouped in time to pull out a 100-95 win over the Toronto Raptors.

Guard Ramon Sessions scored 23 points and hit four free throws in the final 23.9 seconds, as the Bobcats completed a three-game season sweep over the Raptors and extended their winning streak over the Raptors in Charlotte to seven games.

The Bobcats led 71-41 with 4:37 left in the third quarter, but Toronto outscored them 54-29 the rest of the way and had two chances to tie in the final minute.

Bobcats coach Steve Clifford chose to look at the positive in the team's first game without injured point guard and leading scorer Kemba Walker, who is out for two weeks with a sprained left ankle.

"For our team, that's a real good win," Clifford said. "Playing without Kemba and having two point guards play really well, that's very encouraging. They got us on our heels in the fourth quarter, but give them credit, they're a tough, tough team. It's not easy to just run all over them."

The Bobcats, who raised their record to 18-25, also got 22 points, 19 rebounds and seven assists from center Al Jefferson.

Jefferson, who has now had at least 20 points and 10 rebounds in each of his last three games, criticized the Bobcats for not keeping their concentration.
"When you get a 30-point lead, I don't know the reason but no matter how hard you tell the team, you're going to get relaxed," Jefferson said. "You're going to get away from what you do. The good teams don't, but the teams who are still trying to prove themselves like us, we got relaxed and we stopped getting back on defense. The rebounding and the second-chance points, that's what we got away from.

"But when the game was on the line, we got the stops we needed."

Charlotte led 26-11 after one quarter, then pushed the lead to 22 in the second before settling for a 55-36 lead. The lead then grew to 71-41 before the Raptors chipped it down to 78-60 after three quarters.

Ultimately, the Raptors had two chances to tie.

Guard Kyle Lowry hit a jumper and was fouled with 25.9 seconds left to cut the lead to 93-92, but he missed the free throw that would have tied it. Then, after Sessions hit two free throws with 23.9 seconds left to push the lead back to three, Toronto guard Greivis Vasquez missed a 3-pointer with 16 seconds left.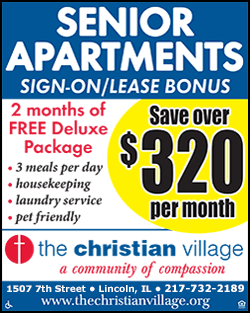 Guard Gerald Henderson hit a free throw with 14.6 seconds left and Sessions tacked on two more with 1.6 seconds remaining, making a 3-pointer by Lowry moot.

Henderson finished with 16 points, and forward Josh McRoberts and guard Jannero Pargo scored 11 each.

The Bobcats shot 49.2 percent from the field but committed 14 turnovers, including 11 in the second half, and were outrebounded 51-40.

"The biggest thing to me is that we can't turn the ball over the way we did in the second half, and we're going to have to find other things we can do in the fourth quarter when we can't just post the ball," Clifford said. "We have to find a balance."

Toronto, which fell to 20-20, has now lost three of its last four.

Guard DeMar DeRozan led the way with 25 points and Lowry finished with 21. But the comeback was keyed more by Vasquez, who finished with 15 points, and forward Chuck Hayes, who finished with 12 points and 13 rebounds.

"We had to shoot some threes and open up the court after we got behind," Raptors coach Dwane Casey said. "But if you have to do that, long term, that's not the answer. That's a 911 situation. We've got to find a start that fits us and find energy at the beginning of the game in the first two quarters. You can't spot any team in this league 25 or 30 points and expect to be successful."

NOTES: The Bobcats have hosted an afternoon game on Martn Luther King Jr. Day in nine of their 10 seasons. ... The Raptors had a quick turnaround, after losing 112-106 to the Lakers in Toronto on Sunday. ... Bobcats G Kemba Walker missed the first game of his career on Monday, after suffering a sprained left ankle against Miami on Saturday night. He had played in 190 straight games. He is expected to miss two weeks. ... The Bobcats are also without F Jeffery Taylor (ruptured Achilles) and C Brendan Haywood (stress fracture left foot). ... The Raptors came into the game as the only team in the Atlantic Division with a winning record. ... The Raptors have the third-best record (14-8) in the Eastern Conference, behind only Indiana and Miami, since the seven-player trade that brought G Greivis Vasquez, F Chuck Hayes and F John Salmons from Sacramento on Dec. 9. ... The Bobcats will host the Clippers on Wednesday night. ... The Raptors will return home to face Dallas on Wednesday.
[© 2014 Thomson Reuters. All rights reserved.]
Copyright 2014 Reuters. All rights reserved. This material may not be published, broadcast, rewritten or redistributed.