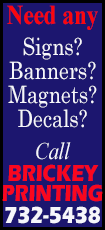 "We've found out winning's fun," defenseman Jake Gardiner said. "We want to keep it going, though."

Gardiner and centers Phil Kessel and Nazem Kadri each had a goal and an assist in the Maple Leafs' 4-2 victory over the Phoenix Coyotes at Jobing.com Arena.

The Maple Leafs, who led 3-0 after two periods, are on their longest winning streak since a five-gamer from Jan. 26-Feb. 7, 2007.

Kessel, who scored his 24th goal of the season, has four goals and 12 points in his past six games.

"With 'Kes,' he's a kid that can score goals. The puck finds him," Toronto coach Randy Carlyle said. "He doesn't need very many chances to score goals. When he gets hot, he's one of those guys that everything he shoots has a chance to go in. He has a skill set that the puck follows him around, and those are signs of great players."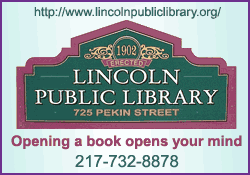 Kessel scored on a power play and assisted on Gardiner's goal as the Leafs took a 2-0 lead in the first period. Defenseman Carl Gunnarsson scored his first goal of the season to make it 3-0 after two periods.

"You never want to have a zero in that column, right?" said Gunnarsson, who scored for the first time in 82 games.

Coyotes center Mike Ribeiro scored on a power play at 5:35 of the third period, tipping a pass from defenseman Keith Yandle into an open net to make it 3-1. Yandle has five assists in his last four games.

The Coyotes scored on a power play for the eighth straight game, their longest streak since moving to Phoenix in 2003.

Kadri gave the Maple Leafs a three-goal lead again when he scored on a power play to make it 4-1 lead with less than six minutes remaining.

Phoenix center Antoine Vermette capped the scoring with 5:01 remaining, collecting the Coyotes' first short-handed goal of the season.

Goalie Jonathan Bernier made 39 saves for Toronto (26-20-5), which lost four in a row before its current winning streak.

"Our (competitive level) is higher," Bernier said of the reason for the recent swing. "Especially the last two games, our start has been great, and we all know in this league if you get the lead, it is much easier."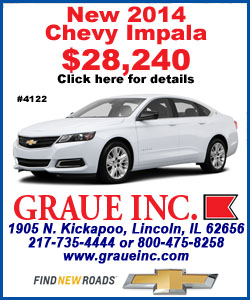 The Coyotes put pressure on Bernier from the middle of the second period on, but they could not break through during the game's first 45 minutes.

"It's disappointing," Vermette said. "We had a lot of great scoring chances. (Bernier) played a good game for them in front of the net."

Goalie Mike Smith had 25 saves for Phoenix (23-17-9), which had won two in a row after a four-game losing streak.

"It's some turnovers, some mistakes and just failure to execute and capitalize on chances," Phoenix coach Dave Tippett said.

Gardiner scored his fourth goal of the season on a wrist shot from right out in front for a 1-0 lead at 16:17 of the first period. Gardiner skated in on the right side and threw the puck along the boards behind the net. Kadri directed it back to Gardiner, who had continued on toward goal.

Kessel scored on a wrist shot from the left circle on a power play two minutes later for a 2-0 lead. Smith was screened on the shot by Toronto left winger James van Riemsdyk, who was stationed in front of the net.

Gunnarsson scored his first goal of the season at 5:10 of the second period for a 3-0 Leafs lead.

NOTES: Linesman Steve Barton did not work the third period after taking a hard hit at the boards from Maple Leafs C Jay McClement late in the second period. ... Toronto's only previous win over the Coyotes in Arizona was a 5-4 decision on Oct. 23, 2003. ... Coyotes C Martin Hanzal (lower body injury) did not play Monday and is considered day-to-day, the Coyotes said. Hanzal, who was fined $5,000 Friday for a high-sticking incident in a 1-0 victory over the Vancouver Canucks last Thursday, has three goals in his past seven games. ... Coyotes RW David Moss and Toronto RW Phil Kessel are first cousins. Moss' team is 5-2-1 in the meetings between the two. ... Coyotes C Antoine Vermette (360) and D Keith Yandle (352) will rank Nos. 3 and 4 on the active consecutive-games list when Vancouver C Henrik Sedin (679) misses Tuesday's game due to rib and finger injuries. ... Coach Dave Tippett earned his 450th career victory and his 100th home victory with the Coyotes on Saturday. Tippett's home winning percentage (.643) is the best in franchise history.
[© 2014 Thomson Reuters. All rights reserved.]
Copyright 2014 Reuters. All rights reserved. This material may not be published, broadcast, rewritten or redistributed.