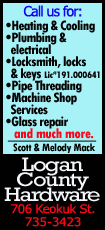 Just ask defenseman Roman Josi and the Nashville Predators.

Josi's wrist shot at 19:28 of the second period gave Nashville a two-goal lead after it had controlled the flow of play without scoring and the Predators went on to post a 4-1 win on Monday night over the Dallas Stars at Bridgestone Arena.

Nashville goaltender Carter Hutton (10-7-2) turned in one of his best performances of the season with 35 saves, including 19 in the third period, as the Predators (22-22-7) won for the third time in four games.

It didn't hurt that he got a boost from an offense that scored four goals for the fourth straight game. Josi, who drew the lead assist on left winger Nick Spaling's tying goal at 11:35 of the first period, came up with the game-turning play.

After left winger Eric Nystrom and center Paul Gaustad extracted the puck from the corner, Gaustad chipped it to the trailing Josi. He picked the upper right corner with a 21-foot wrist shot, beating goalie Kari Lehtonen (17-14-8) for his sixth goal of the season.

It was Josi's second point of the night and his sixth in his last four games.
"I guess I've just been a little more lucky lately," he said. "I always try to jump up into the play and make something happen. I try to get a lot of shots through and lately, they've been going in."

Nashville put it away at 3:46 of the third period. Center Colin Wilson won a race to a loose puck with defenseman Kevin Connauton near the goal line and slipped a nice drop pass to trailing center Mike Fisher, who potted his 13th goal of the season.

It was the only Predators goal on which a defenseman wasn't involved in the scoring. Josi's partner, Shea Weber, gave Nashville the lead for good with his 13th goal at 17:16 of the first period, his 13th point in as many games.

"We've asked them to be more active," Predators coach Barry Trotz said of his defensemen supplying more punch on offense. "The forwards are doing a better job managing the puck so the defensemen can jump up into the play."

Weber appeared to have started the scoring at 3:06 of the first period with a slapper, but center David Legwand tripped Lehtonen as the shot went by. Referee Rob Martell quickly waved the goal off and penalized Legwand.

Dallas center Cody Eakin cashed in on the power play at 4:45 with a one-timer from the right faceoff circle for his 11th goal of the season. But that was it for the Stars (21-20-8) as they suffered their ninth loss in 10 games.

"I think you have to play the game on your toes and go after it," Stars coach Lindy Ruff said. "We missed a puck at the end of the second period and instead of it being a one-goal game where we can really go after it, we walk into the dressing room and it's 3-1.

"You've got to push through it. It's on me to get the team through this."

Ruff tried double-shifting lines during the second period but to no avail as Hutton denied a spate of quality opportunities during the final 40 minutes. Dallas also had no luck with goal posts as defenseman Sergei Gonchar and Eakin each had shots clang off the iron.

Meanwhile, Nashville was more efficient with its opportunities.

"It was everybody contributing and that's what it takes for our team to win," Spaling said. "It is all lines going and the defense going. When they're chipping in, it's great for us."

NOTES: Dallas rookie RW Valeri Nichushkin was scratched for the third consecutive game after playing in the first 46. The 18-year-old Russian will represent his country next month in the Sochi Olympics. ... Newly acquired G Devan Dubnyk did not play Monday night after losing his Nashville debut 5-4 on Saturday night against the Colorado Avalanche. Dubnyk likely will return to action during the team's four-game trip through western Canada that starts Thursday night against the Vancouver Canucks. ... Barring injury, Stars LW Erik Cole will play his 800th career NHL game on Thursday night at home against the Toronto Maple Leafs. ... D Roman Josi's assist on the Predators' first goal gave him a point in four consecutive games. ... Stars goalie Kari Lehtonen finished with 19 saves.
[© 2014 Thomson Reuters. All rights reserved.]
Copyright 2014 Reuters. All rights reserved. This material may not be published, broadcast, rewritten or redistributed.