"When bounces are going your way you get more confidence. I think that's all that it is," the Boston Bruins left winger said after scoring two goals, including the winner with 11:07 left, to give his team a tight-checking, 3-2 holiday matinee victory over the Los Angeles Kings on Monday.

"I know I didn't feel real confident in anything I was doing. Now it seems to be there, so hopefully it will continue."

Marchand scored one goal in the first 14 games of the season, two in the first 18, sparking media speculation he might be on the trade block.

The speculation has stopped.

Marchand has scored in four consecutive games, collecting six goals in that span. He scored twice and added the only Boston shootout goal in a 3-2 loss to the Blackhawks in Chicago on Sunday, and he now has 16 for the season, 11 in the past 15 games.

"It's great to see," said Marchand's center, Patrice Bergeron, who assisted on both of his linemate's goals Monday. "I think he's been doing that for quite some time now.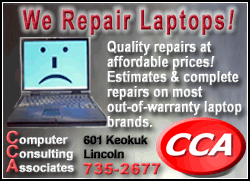 "He's been playing better and better, but right now he's playing his best hockey. He's got a lot of confidence, a lot of jump, he's creating a lot of chances for us as a line. We're feeding off of him and we're trying to create some plays by moving, by getting open, and it's working."

Reilly Smith, the right winger on the Marchand's line, made the pass for Marchand's winner, just 18 seconds Kings after center Jeff Carter tied the game with a power-play goal, his 19th tally of the season.

"It's nice that the pucks are going in," Marchand said. "I'm playing with Bergy and Smitty, two phenomenal playmakers, and they're making it easy for me out there."

Marchand's first goal was his league-best fourth short-handed tally of the season, the seventh by the Bruins, second best in the league.

He ended his day by clearing the puck out of his own zone and drawing a tripping penalty with 44.9 seconds left, and the Bruins survived the defensive battle between the two stingiest teams in the NHL.

Bruins backup goalie Chad Johnson stopped only 21 shots as Boston avenged a Jan. 9 loss to the Kings on the West Coast.

Defenseman Torey Krug scored his 11th goal of the season, Boston's second power-play goal in its past nine games.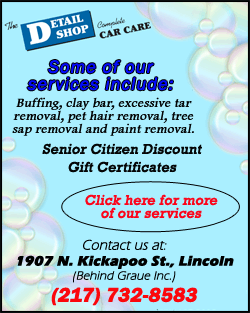 Carter scored the 12th power-play goal allowed by Boston in the past 10 games, and Kings defenseman Willie Mitchell scored his first of the season.

Los Angeles goaltender Jonathan Quick, a University of Massachusetts product, made a few key stops but suffered the loss. He finished with 20 saves.

"It wasn't his fault," Kings center Anze Kopitar said of Quick. "We gave up a short-handed goal and gave up a power-play goal. I don't think there was any connection to Quick back there."

In the first period, Marchand got a pass from Bergeron out of the defense zone and moved in one-on-one against defenseman Drew Doughty. He beat Doughty, who dropped his stick, which connected with the puck. Marchand picked the puck up, moved around Kopitar in tight, and with five Kings players, counting Quick, around the net, made it 1-0 after 12:07.

"It was a nice move that shouldn't have happened," Kopitar said.

Krug, who took some tough hits earlier in the period, one from center Jordan Nolan that led to Bruins left winger Milan Lucic fighting Nolan, took a pass from center David Krejci, and with defenseman Zdeno Chara as the screen, blasted one through Quick from a sharp angle at 17:51 of the opening period.

The Kings killed 22 of their previous 23 penalties before Krug scored.

In the second period, after killing a penalty to Mitchell, the Kings started buzzing, and it paid off when center Mike Richards hit Mitchell cruising down the slot for the goal at 4:09.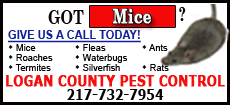 NOTES: Bruins D Adam McQuaid missed the game, the 18th he missed in the past 34, due to a leg injury. D Zach Trotman was summoned from AHL Providence. ... The Kings played the third game of a five-game road trip that ends in Anaheim, Calif. Then, Los Angeles "hosts" the Ducks on Saturday at Dodger Stadium. ... The Bruins are off until they visit the Philadelphia Flyers on Saturday. ... Ten of the past 20 games between the Kings and Bruins went into overtime. ... The Kings outscored their opposition 83-59 in the past 35 games, going 20-9-6 over that span. ... The Bruins are 7-3 against the Pacific Division.
[© 2014 Thomson Reuters. All rights reserved.]
Copyright 2014 Reuters. All rights reserved. This material may not be published, broadcast, rewritten or redistributed.