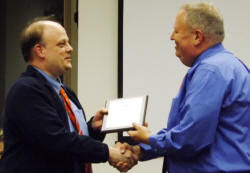 Downtown Lincoln revitalization moves forward with first streetscape plan
Horse stables and farm lease also pass
Wilmert appreciated

Send a link to a friend
[January 20, 2014] Due to snow and subzero temperatures, the city of Lincoln canceled the first council meeting of the new year, which would have been on Jan. 6.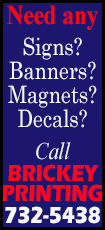 When the council met last week, they conducted two meetings in one. The first 20 minutes were dedicated to making up for the missed voting session the week before.

Six aldermen were present for the meeting, with Bruce Carmitchel and Jonie Tibbs being absent for the evening.

The council unanimously approved a proposal submitted by Prairie Engineers for the design engineering of a city streetscape plan for one block of Pulaski Street on the south side of the Logan County Courthouse.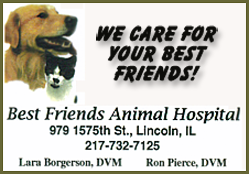 In regard to the streetscape project, Mayor Keith Snyder commented that the plan now is to have the project completed in time for the Lincoln Art & Balloon Festival. Marty Neitzel said she thought this was a wonderful project that will help sell the city to the public, and she can't wait to see the finished product.
The council also approved by unanimous vote, without discussion, to allow Patrick and April Doolin to build a horse barn and stable horses on their property on the north side of the city.
And, the renewal of a farm lease with Ken Cross for the acreage the city owns south of town was approved as well.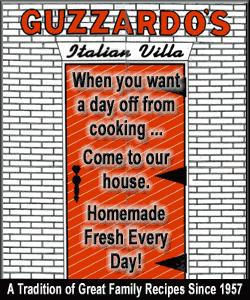 Before closing the voting session, Snyder acknowledged the departure of David Wilmert as Ward 2 alderman. The Tuesday night meeting would be the last one in which Wilmert will act in that capacity. Snyder presented Wilmert with a plaque from the city. Aldermen in the room each took a turn expressing their appreciation to Wilmert for the time he has served and the good he has done for the city of Lincoln.
The council then adjourned the voting session, took a short break to enjoy cake with Wilmert and then moved on to the regular committee-of-the-whole workshop.
[By NILA SMITH]