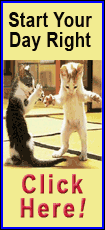 Hearty souls who braved the bitter cold morning were first warmed by a large buffet-style breakfast prepared by Lincoln College chef Warren Wendlandt. As the morning continued, hearts, minds and spirits were further warmed by inspirational words and song.

Lincoln College President John Blackburn welcomed all, and the Rev. Glenn Shelton gave the invocation launching the morning of celebration, sharing challenges and successes.

One who was there in 1968 redefines meaningful

The keynote speaker for the morning was the Rev. Dr. Carroll Richards. Richards spoke about his firsthand experience in a march with King. That event took place in February of 1968 and was a march on City Hall in Memphis, Tenn., in defense of city sanitation workers.

On Feb. 1, 1968, two black sanitation workers had been crushed to death in a trash truck accident. On the same day in a separate incident, 22 black sewer workers had been sent home without pay while their white supervisors were retained for the day with pay.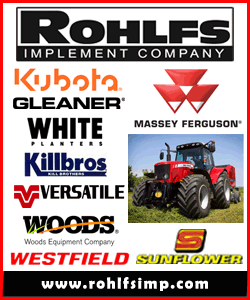 In response to the city action, the black sanitation workers of the city went on strike Feb. 12 seeking improvements in job safety, better wages and the right to union representation.
A march was organized on March 28, and Richards went to be a part of it. He said he recalled that members of the group were given wooden poles with signs attached to the top. They were to carry the signs through the streets of Memphis en route to City Hall.
He said that as the march progressed, he could hear in the distance booming thuds, but he didn't know what it was. Then as he rounded a corner on the route, he realized that the sound was of glass being broken. Marchers were using their poles to smash the plate glass windows of storefronts along their path. The result was that the peaceful march turned into a violent riot with destruction and looting in the wake of the protestors.
Richards said he clearly recalled looking up and seeing a wall of Memphis riot police in his path. He said he turned and left the group, and soon after police used tear gas to control the mob.
Richards said that very soon after this event, a second march was being organized with the intent of it being on April 8. However, on the evening of April 4, as King left his motel room to join friends and associates for dinner, he was assassinated.
The march went on but took a new meaning as it became a memorial march for the deceased civil rights leader.
As Richards drew his talk to a close, he commented that Martin Luther King Jr. spent only 12 years of his life addressing civil rights in this country, yet he had a profound effect on many communities and many lives. Richards noted to those in the room that many believe that unless they devote their lifetime to making a difference, what they do really won't matter much. Richards said the life of Martin Luther King shows that is not true. "Our interaction with people is not to be measured by its longevity, but by its effectiveness," he said.
Lincoln College scholarships
Blackburn said that the Martin Luther King Scholarship program has raised over $30,000 for Lincoln College scholarships. The committee was challenged to meet a generous pledge from the Woods Foundation. In 2012, the Woods Foundation awarded the group a $10,000 matching grant. The committee was given five years to match the $10,000 but accomplished the feat in only two years.
Blackburn also recognized a person who devoted many hours to Lincoln College students in the '70s as a tutor. He said Francis Moriearty had inspired many students to do better than they thought they could.
After she died, the Moriearty family established the Francis Moriearty Scholarship fund for Lincoln College students.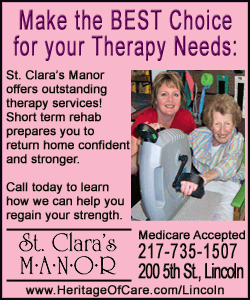 Local attorney Jim Grimaldi, grandson of the late Francis Moriearty, addressed the crowd, quoting from a King speech: "I can never be what I ought to be until you are what you ought to be, and you can never be what you ought to be until I am what I ought to be."
Grimaldi said this was a motto his grandmother lived by, offering her support and inspiring many to achieve. "She truly believed her life would not be fulfilled until their hopes were realized," he said.
He then presented the Martin Luther King Jr. Scholarship fund with a $500 check from the Francis Moriearty Scholarship fund.
Master of ceremonies Gary Davis introduced the 2013 scholarship recipient, Edraniel Tookes, saying she was an inspiration to the students of Lincoln College. Tookes is in her second year at the college and is a vital member of the Lady Lynx basketball team.
Tookes graduated from Lincoln Community High School in 2012. She is currently a sophomore at Lincoln College, maintaining a 4.0 grade-point average, and is a member of the exclusive Phi Theta Kappa International Honor Society. Tookes intends to further her education after Lincoln College by attending Western Illinois University, where she intends to earn a master's degree in accounting. She is the daughter of Dean and Nelia Tookes.
Tookes expressed appreciation for the many programs available at Lincoln College designed to help her and all the students to succeed in their education. She said that the scholarship program made it possible for her to achieve her goals of higher education.
Following Tookes' comments, the youth choir of the Second Baptist Church in Lincoln performed two pieces. The first was entitled "Enter In." The second was a dramatic and well-sung a cappella piece entitled "What If God Is Unhappy."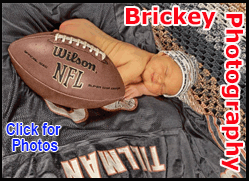 Inspirational entertainment
The Lincoln College Chamber Choir also performed two pieces, first an old Negro gospel hymn entitled "Soon-A Will Be Done" and then a modern chorus, "In Christ Alone My Hope Is Found."
The morning came to a close with a benediction by the Rev. Shelton and a "time of givin'" as youngsters from the Second Baptist Church went from table to table with offering baskets and the choir sang "We Shall Overcome."
Local support
During the event, Blackburn acknowledged those in attendance who represented local law enforcement, city and county governments. He asked all to stand for a moment of appreciation for their show of support for the Martin Luther King Jr. Scholarship program.
The late Joyce Kinzie was also remembered fondly for her devotion to the scholarship program and her continual efforts to improve the quality of education for those in minority.
Recognition was also given to groups that assisted by providing sponsorships for the breakfast: the city of Lincoln, Eaton Corp., Guzzardo's Italian Villa, Les and Gretchen Plotner, Lincoln Chrysler Dodge Jeep & Ram, and Town and Country Bank.
The committee for the Martin Luther King Scholarship consists of the Rev. Glenn Shelton, Les Plotner, Cathy Tiffany, Debbie Ackerman and Cynthia Kelley. Plotner was the driving force behind promoting the annual breakfast through ticket sales.
[By NILA SMITH]
Soon Ah Will Be Done - The Master's College Chorale:
http://www.youtube.com/watch?v=gyVjlaeHGlA
In Christ Alone (My hope is found):
http://www.youtube.com/watch?v=PWXcRVZWTb8