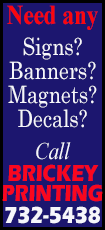 In a video that went viral, 28-year-old Jamie Carrillo speaks into a webcam and confronts a woman identified as a school administrator with allegations of sexual abuse that Carillo says began when she was a middle school student. The video has drawn 480,000 hits since being posted on Friday.

Officials for the Alhambra Unified School District, where the educator was working as a high school assistant principal, said they received an email on Friday with a link to the YouTube video, and immediately notified police.

"The Alhambra High School administrator was interviewed on January 17, 2014 and at the conclusion of that interview the Alhambra High School administrator tendered her resignation," the statement said.

Attempts to contact school administrator Andrea Cardosa at her listed phone number were unsuccessful. Alhambra Unified School District officials said on Tuesday they did not know if she had retained an attorney.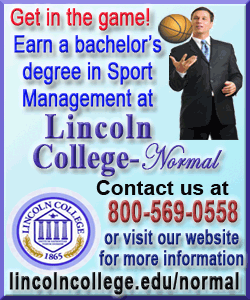 On the YouTube video, Carillo confronts a woman identified as Cardosa with sexual abuse allegations and tells her she ruined her childhood. Carillo alleges that the abuse took place over several years in Riverside, east of Los Angeles.

Confronted by the former student, the woman whose voice was recorded in the video says: "I regret it."

She goes on to say that she wanted to help Carrillo and then says: "That wasn't anything that I intended. I don't even know what happened."

Officers in Alhambra spoke with Carrillo to verify the authenticity of the video, then passed the case along to Riverside police, Alhambra police said in a statement.

"Our sexual child abuse detectives are working the YouTube incident," Riverside police spokesman Val Graham said. "Statute of limitations will have to be discussed after the investigation is concluded between Detectives and the Riverside District Attorney's Office."

A spokeswoman for the Riverside Unified School District, Jacquie Paul, said officials there were searching for Cardosa's employment records and could not verify any details. She said the district was cooperating fully with police.

John Hall, a spokesman for the Riverside County District Attorney's office, said his office could not comment directly on the case. But he added that the statute of limitations in sex-related crimes is generally 10 years from the commission of the crime, with some possibility for a limited extension if the victim was under age 18 at the time of the crime.

An attorney for Carillo, David Ring, did not immediately return phone calls seeking comment. But he told the Pasadena Star-News that he was representing her in potential civil actions that might relate to the case, and that it was unclear whether authorities would be able to pursue criminal charges because of the statute of limitations.

(Editing by Cynthia Johnston and David Gregorio)
[© 2014 Thomson Reuters. All rights reserved.]
Copyright 2014 Reuters. All rights reserved. This material may not be published, broadcast, rewritten or redistributed.