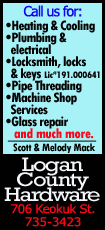 Two people died and 10 were injured Monday morning in Omaha, Nebraska, when the second floor of an animal feed plant collapsed. In Madill, Oklahoma, two workers died when a large industrial furnace exploded at a steel plant Monday afternoon.

A search and rescue team in Nebraska on Tuesday recovered the body of David Ball, a 47-year-old feed plant worker caught in a pile of reinforced concrete and steel, authorities said. The body of a 53-year-old worker was recovered on Monday. Four people remained hospitalized.

In both the Nebraska and Oklahoma accidents, authorities said the triggers for the events were under investigation. Investigators were not certain if there was an actual explosion before the floor collapse at Omaha's International Nutrition plant, said Omaha Fire Department Battalion Chief Tim McCaw.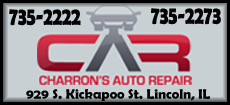 "Some people have said they heard an explosion and some indicated they did not," McCaw said. "All we know for sure is there was a collapse."

Investigators from the Bureau of Alcohol, Tobacco, Firearms and Explosives and the Occupational Safety and Health Administration (OSHA) were among those agencies called in to probe the incident, said McCaw.

Questions were similarly being asked in Oklahoma.

"We are hoping to get a preliminary investigation done today... that will tell us if it was accidental or intentional," Sam Schafnitt, chief of operations for the Oklahoma State Fire Marshall's Office, said of the explosion at the Mid American Steel and Wire plant.
The plant furnace, which is used to melt down metal and wire, exploded at about 4 p.m. local time Monday.

Officials at Mid American Steel and Wire declined to comment, as did officials at International Nutrition, which makes feed, vitamins and nutritional products for animals.

(Reporting by Carey Gillam in Kansas City and Brendan O'Brien in Milwaukee; editing by Stephen Powell)
[© 2014 Thomson Reuters. All rights reserved.]
Copyright 2014 Reuters. All rights reserved. This material may not be published, broadcast, rewritten or redistributed.