"For us to come off the back-to-back, we haven't had that much success, if any," Kidd said. "It was about trying to get a win against a team that we hadn't had a back-to back win. In the first half they played pretty good and then defensively, they picked it up and offensively we started making shots."

Brooklyn's 8-1 record in January is the best in the NBA.

"It's about us continuing to get better," Nets forward Paul Pierce said. "We're establishing something here, at home. Teams just came in here and did what they wanted, so, right now we have a nice little streak here at the house."

Forward Andray Blatche, who was coming off consecutive double-doubles, led the Nets with 18 points but grabbed just four rebounds. Guard Joe Johnson and Pierce each added 13 points, while forward Mirza Teletovic made three 3-pointers in the fourth quarter and finished with 14 points.

"[Blatche] has been big," Kidd said. "Not only offensively, but defensively, he's been big, too. He's playing at a high level...it's great to see the whole team playing well."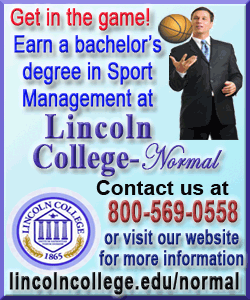 While the Magic proved pesky in the first half, the Nets (18-22) outscored Orlando 27-14 in the third quarter to build a double-digit lead that would hold for the rest of the evening. The Magic shot just 14 percent from the field in the third quarter.

For Kidd, the turnaround was about one thing.

"Defense," Kidd said. "The whole night. We probably, as a whole, felt that our offense was going like it has been, and the defense stepped up."

Orlando guard Jameer Nelson scored nine points and handed out 10 assists. The Nets did well in holding Orlando's leading scorer, guard Arron Afflalo, in check all night. Averaging 20.6 points per game, Afflalo scored just 11.

Forward Kyle O'Quinn led Orlando (11-31) with 15 points and eight rebounds.

"That was the difference in the game, the third quarter," Magic head coach Jacque Vaughn said. "The way they came out, they hit us first, and we didn't have an answer. We just have to be better coming out of halftime. We just have to be better."

The Magic did well to keep up with Brooklyn early, shooting just over 50 percent from the field en route to a 46-42 deficit at halftime.
"We were doing a lot of good things, but we just kind of got stagnant out there," Nelson said. "We stopped helping each other defensively, I thought, and we just have to continue to do everything we did to get us good starts."

Nets point guard Deron Williams played in his second game since missing five games with a sprained ankle. In both games, Williams asked to come off the bench so he would not tamper with team chemistry, letting Shaun Livingston get the start with guards Allen Anderson and Joe Johnson along with Pierce and forward Kevin Garnett.

"This probably is the five that probably played in preseason," Kidd said. "I think they probably have the most minutes under their belt together, so they're very comfortable with one another and you can see that on the floor."

Livingston recorded eight points and six assists, while Williams had nine points and nine assists.

Orlando's Rookie of the Year candidate, guard Victor Oladipo, like Afflalo, was monitored closely and held to just 10 points.

The Magic shot 45.8 percent for the game, while the Nets hit 49.4 percent of their shots.

"We stopped moving the ball, we stopped playing together, we stopped playing defense, we stopped doing everything," Magic forward Glen Davis, who scored 10 points, said. "We just laid down."

NOTES: With a win on Sunday against the Boston Celtics, the Magic snapped a 10-game losing streak that dated back to Dec. 31. ... In the past 10 days, the Nets played in three different countries, facing the Raptors in Toronto, followed by a matchup in London against the Atlanta Hawks and finally a Martin Luther King Jr. Day visit to Madison Square Garden to play the New York Knicks. ... Orlando rookie G Victor Oladipo began the night averaging 13.5 points and 3.8 assists per game. ... The Nets made two trades Saturday, sending PF Tornike Shengelia to the Chicago Bulls for PG Marquis Teague, and dealing PG Tyshawn Taylor to the New Orleans Pelicans for a draft pick.
[© 2014 Thomson Reuters. All rights reserved.]
Copyright 2014 Reuters. All rights reserved. This material may not be published, broadcast, rewritten or redistributed.