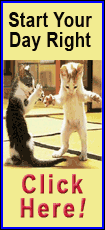 Forward Drew Crawford scored four of his game-high 19 points in the second overtime, and he blocked Purdue's final shot as Northwestern claimed a 63-60 Big Ten victory over the Boilermakers on Tuesday at Welsh-Ryan Arena.

The victory was the second in a row for Northwestern (10-10, 3-4) and the third in the Wildcats' past four games.

"It's not pretty, we know that, but as long as we can find a way to get the job done, it doesn't matter," Collins said. "My main goal this year was to make this team a scrappy, hard-nosed team that fights."

Northwestern did indeed battle Tuesday.

"In past games we were showing efforts, we were fighting, but we were having lapses where we'd give up a big run or let up," Crawford said. "Now we're playing for 40 minutes — tonight it was 50 — and we're finishing games and we're playing hard the entire game."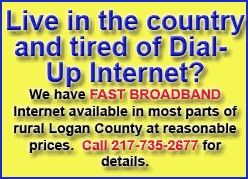 Guard Tre Demps shared top scoring honors with 19 and secured the win by sinking two free throws with 10.8 seconds left in the second OT. Crawford subsequently blocked guard Ronnie Johnson's 3-point try at the buzzer.

Northwestern guard JerShon Cobb added 15 points.

Center A.J. Hammons paced Purdue (13-6, 3-3) with 17 points. Guard Terone Johnson had 16 and Ronnie Johnson added 12 as the Boilermakers saw a three-game winning streak end.

Purdue missed multiple opportunities, shooting just 27.6 percent (16 of 58) from the field for the game. The Boilermakers also made just 20 of 29 foul shots, 69 percent.

"We came up empty too many times," Boilermakers coach Matt Painter said. "We just weren't very efficient. We needed to knock down some more shots. We had some opportunities to put the game away by making free throws and taking care of the basketball."

The Wildcats rallied from a seven-point deficit and forced a 46-46 tie at the end of regulation. Purdue's Terone Johnson missed on a potential buzzer-beating layup.

Demps hit a 3-pointer to force a 51-51 tie with 1:36 left in the first overtime but missed a potential game-winning jumper with two seconds left, sending the game into a second extra session.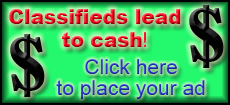 Four different Boilermakers hit 3-pointers over the first eight minutes of the second half as Purdue opened a 37-31 lead. The Wildcats closed the gap to 39-36 on Crawford's fast-break layup with 7:15 showing.

Two Hammons free throws and a pair by Terone Johnson pushed the lead back to 43-36 with 6:25 remaining.

Northwestern replied with two Crawford free throws and Cobb's fast-break layup to make it a three-point game with 4:12 left. Demps' 3-pointer with 3:11 left forced a 43-43 tie.

After the teams exchanged single free throws, Hammons made it 46-44 by sinking two foul shots with 46.5 seconds left. Cobb then hit a jump shot for a 46-46 tie with 31 seconds left in regulation.

While Hammons made several key shots, he had an overall tough night. He sank just three of 10 shots from the floor and just 11 of 17 free throws.

"I feel this loss is on me," he said. "I didn't knock my free throws down when I needed to. I had trouble scoring in the paint. Lack of effort at the end of the game."

Successful shots were hard to come by in the opening half as Purdue held a shaky 23-21 halftime lead.

The Boilermakers hit just nine of 26 first-half shots (34.6 percent). The Wildcats were 8-for-25 (32 percent).

It was worse at the start. Purdue was just three of 12 (25 percent) from the field while Northwestern was two of nine (22.2 percent) in the first seven minutes as the teams combined for 14 points.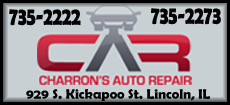 NOTES: Northwestern F Drew Crawford matched two program milestones, tying John Shurna with his 130th appearance and matching Michael Thompson for most career starts with his 129th. ... Crawford entered the game leading the Wildcats with a 12.5-point average. ... Defense sparked Northwestern in its recent surger. After giving up 93 points at Iowa on Jan. 9, Northwestern entered Tuesday having allowed an average of 48 points and 30.1 percent shooting in its past three. ... Purdue entered Tuesday having outrebounded eight straight foes by a combined 63 rebounds. The Boilermakers and Wildcats each grabbed 33 boards Tuesday. ... Since the start of the 2007-08 season, Purdue has the third-most road wins in the Big Ten (37)... Purdue faced a challenging trip home after more than 14 inches of snow fell on Northwest Indiana earlier in the day. Blowing and drifting snow slowed traffic heading east from Chicago. ... Purdue travels to No. 9 Wisconsin on Saturday. Northwestern hosts No. 10 Iowa on Saturday.
[© 2014 Thomson Reuters. All rights reserved.]
Copyright 2014 Reuters. All rights reserved. This material may not be published, broadcast, rewritten or redistributed.