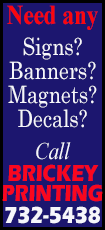 Power forward Kevin Love flirted with a triple-double with 19 points, 12 rebounds and eight assists as Minnesota dominated the Jazz for the second time in four nights.

On Saturday, Love had 18 points and 13 boards as the Timberwolves held Utah to a franchise-low 28.8 percent shooting in a 98-72 win at Target Center. Minnesota lost five in a row to Utah coming into the season.

"Having seen them on Saturday, we felt like we knew them pretty well," said Love, who grabbed his 4,000th career rebound in this win. "We came in here and had a good shoot-around and had a good game plan and ended up winning both games. We were happy with how we played against the Jazz."

The Timberwolves had lost three straight overall and a got a four-game road trip off to a good start with this lopsided victory. Minnesota, which had not won two straight since Dec. 27-28 against Washington and Milwaukee, continues this trek with games in Golden State, Portland and Chicago.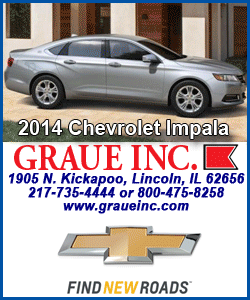 "It was a solid game for us," Minnesota coach Rick Adelman said. "The first three quarters, especially, I thought we defended them pretty well. ... I was pleased with the way we came out and controlled the game from the beginning to the end."

Hayward finished with a game-high 27 points with five rebounds and five assists in his first game in two weeks after being sidelined with a left hip flexor. The swingman, Utah's leading scorer, had not played since his career-high 37-point outing at home in a 112-101 win over Oklahoma City on Jan. 7. The Jazz were 2-3 in his absence.

"It was a slow start," Hayward said. "But I made some shots ... and it felt good to be back out there."

Utah, however, only had two other players in double figures — Alec Burks (18) and Jeremy Evans (10) — and went without one of their best players.

Center Derrick Favors did not play because of a right hip abductor injury. That forced Utah to use a makeshift starting lineup, which included fill-in center Enes Kanter, Hayward, guard Trey Burke, forward Richard Jefferson and forward Marvin Williams all together for the first time this season.

This was not how the Jazz (14-29) hoped to start their longest home stand of the season.

Williams put Utah up 4-2 at the 10:38 mark of the first quarter, and the Jazz never came close to leading again. Shooting guard Kevin Martin and Love hit back-to-back 3-pointers as the Timberwolves went on an 8-0 run to take control.

Minnesota led 34-16 by the end of the first quarter and went ahead by as many as 26 points.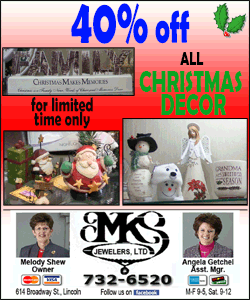 "I thought they had a little more pop in the beginning of the game," Jazz coach Tyrone Corbin said. "We settled for a lot of jump shots early in the game. That first quarter really hurt us."

Forward Corey Brewer continued his torrid shooting, scoring 19 points after hitting 7 of 11 shots. He'd shot 51 percent in the 12 games prior to Tuesday.

Center Nikola Pekovic contributed 18 points and nine rebounds, point guard Ricky Rubio dished out 13 assists with 11 points, and Martin poured in 18 points before leaving in the third quarter for good with a cut right pinky finger.

Guard Alexey Shved also left in the first quarter after suffering a broken nose.

The Timberwolves finished the first half of their schedule one game below .500 at 20-21 after snapping a seven-game losing streak in Utah. Minnesota hadn't won in Utah since Dec. 14, 2009.

"I think we need that win (on Saturday), and I think we had a great team effort defensively," Timberwolves guard J.J. Barea said. "I think it carried on tonight. ... I think we put a good team effort two (games) in a row against Utah."

Utah has three days off before hosting the Wizards on Saturday.

NOTES: Timberwolves All-Star F Kevin Love, who can opt out of his contract and become an unrestricted free agent in 2015, admitted he's gotten tired of being asked about his future. "Sure," he said. "I just want to talk about the game tonight, live in the present and go from there." ... Jazz C Derrick Favors originally injured his hip on the first play of Friday night's game when he came down wrong on a dunk. He wasn't pulled out of action until he struggled in Monday's warm-ups. "I'm a competitive person," he said. "I'm always ready to play, but at the same time I've got to listen to my body and listen to my trainers and just know that it's a long season." ... One of the best parts of being back for Jazz G Gordon Hayward is being done with tedious treatment routines. "Happy to be done with that," Hayward said. "It's just a lot of sitting there and getting ice and (stimulation) and heat and then ice and then heat again and then ice again, and just watching SportsCenter over and over and over. It's pretty boring." ... Minnesota shot a season-best 91.7 percent (22-24) from the free-throw line. ... Utah shot 47.1 percent from the field after its worst-ever shooting game Saturday. ... Jazz rookie center had a career-high three blocks.
[© 2014 Thomson Reuters. All rights reserved.]
Copyright 2014 Reuters. All rights reserved. This material may not be published, broadcast, rewritten or redistributed.