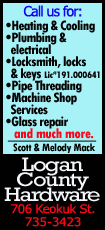 The Miami Heat, playing a third consecutive game without guard Dwyane Wade, defeated the Boston Celtics 93-86 Tuesday night at AmericanAirlines Arena.

The Heat scored the last nine points of the game to earn the win, which was badly needed after a 2-4 road trip that was unbecoming of the two-time defending NBA champion Heat.

Forward LeBron James led the Heat with a game-high 29 points as Miami improved to 30-12, good for second place in the Eastern Conference.

"No matter who is in that green (Celtics) uniform, they play us tough," said James, who had eight rebounds and four assists and made 10-of-19 shots despite going 0-for-4 on 3-pointers. "We are a good team, but not a great team yet. We have to show up defensively."

The win was payback for the Heat, who lost to the Celtics 111-110 in Miami on Nov. 9, the teams' most recent meeting before Tuesday. Forward Jeff Green hit a buzzer-beating 3-pointer in that win, which Celtics coach Brad Stevens called "a miracle."

There was no such help from the heavens Tuesday, even though Boston showed great effort.

"I thought the last 42 minutes we fought as hard as we can fight," Stevens said.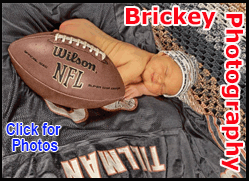 The Celtics (14-29) lost their 10th straight road game and also suffered two injuries. Starting guard Avery Bradley hurt an ankle early in the second quarter and did not return. Forward Brandon Bass left the game in the fourth quarter with an unspecified injury.

Bass led the Celtics with 15 points, making 5-of-7 shots in 18 minutes off the bench.

Celtics point guard Rajon Rondo, in just his third game back after he missed one year due to a knee injury, finished with one point and five assists in 25 minutes. He went 0-for-8 from the floor and 1-for-4 from the foul line.

Among the positives for Boston were the play of big men Jared Sullinger and Kris Humphries, who each recorded double-doubles. Sullinger had 12 points and 11 rebounds. Humphries had 14 points and 13 rebounds.

"Man, (Humphries) was good tonight," Stevens said. "Not just scoring or on the stat side of things — he made a ton of plays defensively that were good, smart plays."

Wade, who is dealing with knee soreness, missed his fourth game in the past six. Wade sat out for the 12th time this season, but the "maintenance plan" regarding his knees appears to be working. He is shooting career highs from the floor (54.0 percent) and on 3-pointers (42.1).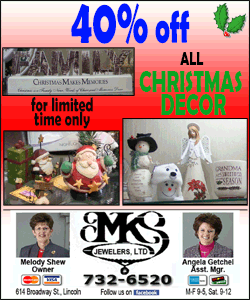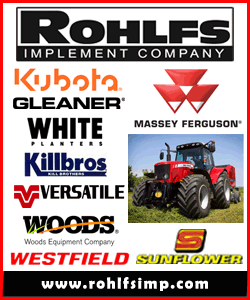 With Wade out, forwards Chris Bosh and Chris "Birdman" Andersen filled the void. Bosh scored 16 points on 7-of-10 shooting, including 2-of-3 on 3-pointers. Anderson scored 13 points on 5-of-5 shooting.

As a team, the Heat outshot the Celtics 51 percent to 39 percent, which helped make up for the fact that Boston had a 46-33 rebounding edge, including 17 to 7 on the offensive boards.

The Heat came out hot, shooting 63 percent and holding Boston to 29 percent en route to a 29-15 lead at the end of the first quarter.

Heat forward Michael Beasley closed out the quarter with a half-court, buzzer-beating 3-pointer.

Miami stretched the lead to 18 points in the second quarter before Boston went on a 13-2 run. The Celtics outscored Miami 25-22 in the second quarter, when the Heat shot just 42 percent.

The second quarter featured the Celtics debut of backup center Joel Anthony, traded by the Heat last week. The Heat played a video tribute to Anthony on the scoreboard.

A Heat highlight came from oft-injured backup center Greg Oden, who made his Miami debut last week. In Tuesday's second quarter, he had an impressive block on Rondo and also a put-back dunk.

"He was a No. 1 pick for a reason," Heat coach Erik Spoelstra said. "He's big, but he's an athlete. He doesn't (lumber) around on the court. For someone who has been out of the game for four years, if he weren't as athletic, coordinated and as talented as he is, you would notice it immediately."

Bosh closed the half with a 3-pointer just before the buzzer.

The Celtics also outscored the Heat 27-20 in the third quarter and trailed just 71-67 entering the final period.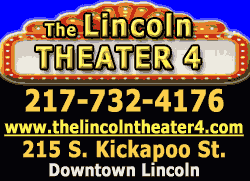 NOTES: Celtics G/F Keith Bogans did not play due to "personal reasons." ... G Toney Douglas, still waiting to make his debut with the Heat after being acquired in a recent trade, has joined the team but was inactive Tuesday. ... Celtics PG Jerryd Bayless (toe) is expected to be out seven to 10 days. The injury to Bayless, who was averaging 7.1 points in 20 minutes, means Avery Bradley and Phil Pressey are backing up starting PG Rajon Rondo. ... PF Kris Humphries, averaging 9.7 points and 9.1 rebounds since becoming a starter in Boston, is expected to be traded by the Feb. 20 deadline because of his expiring $12 million contract. Rondo is also considered potential trade bait. ... Up next, the Heat host the Los Angeles Lakers on Thursday in the second game of a four-game homestand. ... The Celtics play the Wizards in Washington on Wednesday before returning home to face the Oklahoma City Thunder on Friday.
[© 2014 Thomson Reuters. All rights reserved.]
Copyright 2014 Reuters. All rights reserved. This material may not be published, broadcast, rewritten or redistributed.