Preview: Bulls at Cavaliers
Send a link to a friend
[January 22, 2014] The Chicago Bulls have done just fine since the controversial trade of leading scorer Luol Deng, winning six of eight decisions to get to the .500 mark. The Bulls try to keep things moving forward when they visit Deng and the Cleveland Cavaliers on Wednesday in the finale of four meetings this season. Chicago has won 11 of its last 15 overall after beating the Los Angeles Lakers in double overtime on Monday and the Cavaliers are 3-3 — five of which were on the road — since Deng's arrival.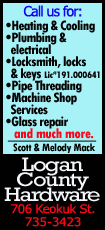 Deng is averaging 22.5 points over his last four contests to give Cleveland a consistent force alongside the team's leading scorer Kyrie Irving (21.6). A defense that ranks second in the league in average points allowed and offensive depth — with six players averaging in double figures — have been keys to the Bulls' resurgence. The team that has won the rebounding battle in the previous three meetings has been victorious.

TV: 7 p.m. ET, CSN Chicago, FSN Ohio (Cleveland)

ABOUT THE BULLS (20-20): D.J. Augustin was signed as a free agent on Dec. 13 and has been a big factor for the Bulls since while averaging 12.3 points, including a season-high 27 in the victory over the Lakers on Monday. Augustin may be even more important with the status of starting point guard Kirk Hinrich uncertain after he left the last game with a hamstring injury. Carlos Boozer leads the balanced Bulls offense (14.9) while Jimmy Butler (12.3), Joakim Noah (11.8) and Taj Gibson (11.7) have also contributed.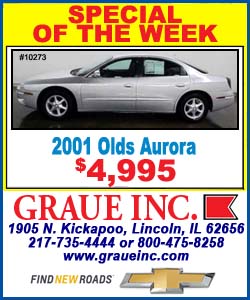 ABOUT THE CAVALIERS (15-26): Cleveland rallied from 22 points down at halftime before losing to Dallas 102-97 in its first contest at home after a five-game road trip. The Cavaliers are averaging 103.8 points since Deng was acquired in the trade for Andrew Bynum and draft picks — 96.7 for the season, 22nd in the league. Dion Waiters (14.4) — shut out in the last game — and Tristan Thompson (12.3) also chip in offensively while Anderson Varejao averages a team-high 10.5 rebounds and had 21 against Dallas.

BUZZER-BEATERS

The Bulls have beaten Cleveland 13 of the last 15 meetings, including two of three this season.


Chicago F Mike Dunleavy, averaging 10.9 points, is 17-of-34 from 3-point range over the last 11 games.


Cleveland F Anthony Bennett, the first overall pick in the 2013 draft, averages 2.4 points and has not played the last four games.

PREDICTION: Bulls 94, Cavaliers 90
[© 2014 Thomson Reuters. All rights reserved.]
Copyright 2014 Reuters. All rights reserved. This material may not be published, broadcast, rewritten or redistributed.