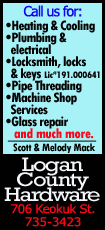 "Our preparation level is a lot higher," said left winger Evander Kane, whose second-period goal was the difference in the Jets' 3-2 victory over the Anaheim Ducks on Tuesday night at Honda Center. "He's helped change our mentality to a degree.

"I think the confidence that he has in himself as a coach is wearing off on some guys maybe that didn't have as much confidence as they need to have. That's an attribute that he really has.

"Obviously, every coach is different. He's brought a little bit different system that helps our preparation. It's working well for us right now."

With Kane and goalie Ondrej Pavelec leading the way, the Jets won their fourth straight and snapped the Ducks' 10-game home winning streak before an announced crowd of 15,046.

Kane finished with a goal and an assist for Winnipeg, which stopped Anaheim's franchise-best unbeaten run in regulation at 22 games.
The Jets (23-23-5) also prevented the NHL-leading Ducks (37-10-5) from tying the 1978-79 New York Islanders for second place on the list of longest home point streaks to start a season.

"They are a very, very good team," said Maurice, who took over after Claude Noel was fired on Jan. 12. "They expose all your weaknesses, and I don't mean ours, any team. What I liked there were parts of the game when a lot of it was played on our end.

"All the stuff that you want, the character stuff, 36 blocked shots, the big penalty kill at the end (and) holding a lead when it goes from 3-1 to 3-2. And, yes, our goaltender was a big part of that. And we're going to pay him."

Pavelec stopped 40 shots, while Anaheim netminder Jonas Hiller finished with eight saves on 11 shots before exiting late in the second period. Backup goalie Frederik Andersen saved all 10 shots he faced.

"We battled so hard," Pavalec said. "I think we did some good things and some things we need to work on. It's a great team, especially with (Corey) Perry and (Ryan) Getzlaf. They don't give you much. I think we handled it well."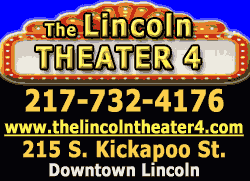 Kane, who returned to the lineup after missing three games with a deep cut on his hand, gave the Jets a 3-1 lead when he picked up a loose puck and rushed behind the Ducks' defense to score a short-handed goal with 4:17 left in the second period.

"They were pressing on the power play and I just took off a little bit. I had a lot of time and space to get off a shot off," said Kane, who scored his 15th goal.

At that point, Ducks coach Bruce Boudreau yanked Hiller, who won 14 of 15 starts entering the game, for Andersen.

Anaheim sliced the deficit to 3-2 when center Nick Bonino punched in a miss by right winger Jakob Silfverberg at 10:18 of the third period, but the Jets kept the Ducks quiet the rest of the way.

"It was kind of a tough game, a weird game for our group," said Getzlaf, whose first-period assist on a Cam Fowler goal extended his points streak to eight games. "We came out early and scored a power-play goal, and it was almost like we let up after that. They kind of took it to us a little bit."

Fowler put the Ducks on the board at 3:59 of the first period, ripping a shot off the stick of defenseman Zach Bogosian and past Pavelec on a power play for a 1-0 lead.

The Jets answered less than two minutes later. Right winger Blake Wheeler tied the score with a wrist shot for a goal at 5:19.

Winnipeg grabbed the lead when left winger Andrew Ladd tipped in a rebound for a 2-1 advantage with 1:24 remaining in the first.
NOTES: The Jets won for the fourth time in their past five meetings with the Ducks. Tuesday's game was the second of three contests this season between the pair. Anaheim earned a 3-2 win at Winnipeg on Oct. 6. The teams will face off again March 31 in Anaheim. ... Anaheim outshot Winnipeg 15-7 in the first period en route to a 42-21 edge for the game. ... Winnipeg is 7-3-1 against Pacific Division foes. ... This was the first meeting between the teams since the Atlanta Thrashers moved to Winnipeg before the 2011-12 season. ... The Ducks host the Los Angeles Kings on Thursday before the two clubs clash again Saturday at Dodger Stadium. ... The Jets visit the San Jose Sharks on Thursday before returning home for a game Saturday against the Toronto Maple Leafs.
[© 2014 Thomson Reuters. All rights reserved.]
Copyright 2014 Reuters. All rights reserved. This material may not be published, broadcast, rewritten or redistributed.