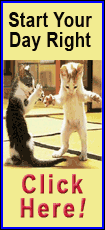 Right winger Damien Brunner and defenseman Eric Gelinas had a goal and two assists apiece as the Devils blitzed the St. Louis Blues from start to finish in a 7-1 shellacking.

"It was a great night. It's too bad more people didn't see it," Devils coach Peter DeBoer said. "Boy, the people that braved the weather today to come out and give us the support that they did ... I was expecting couple hundred people, and we ended up with a good crowd. It was a great effort by them to get out to see us tonight."

This blizzard that ravaged parts of the Northeast resulted in the cancellation of Tuesday's game in Philadelphia between the Flyers and Carolina Hurricanes. Roads throughout northern New Jersey were nearly impossible to navigate, as it took right winger Jaromir Jagr nearly two hours to get to the arena.

Jagr offered his own take on why there were so few fans at the 7 p.m. game.

"Maybe they thought the game was starting at 8 o'clock," he said.

That appeared to be when the Blues thought the game was to begin, as they were nearly run out of the building in the first three minutes.

"They just outplayed us from the get-go," St. Louis left winger Alexander Steen said.
Defenseman Mark Fayne and left winger Ryan Carter scored 24 seconds apart to give the Devils an early 2-0 lead. The Blues responded with a goal from Steen, but Jagr had a puck bank off his skate and past goaltender Brian Elliott, increasing the lead to 3-1 after 10:27 of the opening period.

Elliott allowed three goals on nine shots and saw his night end about a minute after Jagr's goal.

The Devils (21-19-11) scored their final four goals on Jaroslav Halak, who made just 10 saves in relief of Elliott. The seventh goal of the night was scored by Gelinas, whose hard dump-in along the boards banked off Blues defenseman Alex Pietrangelo, into the pads of Halak, rode up the goaltender's stick, bounced off his back and into the net.

It was a night when almost everything went the Devils' way.

"We haven't gotten many breaks this year, and those things tend to even themselves out if you keep working hard at it," DeBoer said. "We got some tonight. We caught them at the end of a trip. They were a little bit off. But to our credit, we found a way to put them away, a very good team."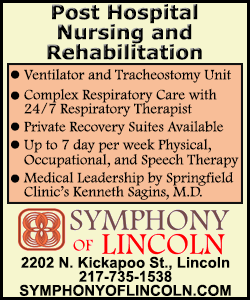 The Blues were coming of a convincing 4-1 victory against the Red Wings in Detroit on Monday night. St. Louis (33-11-5) owns one of the league's best records, but it lost for the fourth time in six games.

Blues captain David Backes offered no excuses for what was the team's worst showing this season.

"I wish I had an explanation that would turn you head over heels," Backes said. "If I did, we would've fixed it after being down two in the first five minutes. It's an unacceptable start. It's a combination of our lack of willingness to go into the hard areas to win those battles along with them willing to do those things all game long.

"They're a team that plays in your face, plays fast, makes you move pucks sooner than you want to (move) it to the place you don't want to. From that, they create a lot of offense. If it wasn't for our goalies, you might be seeing double digits tonight."

While the Blues are scuffling but fighting for one of the top spots in the West, the Devils are 4-1-3 in their past eight games and still outside the playoff picture in the East. Their 53 points are one fewer than the total of the Columbus Blue Jackets, who own the second wild-card spot and have played two fewer games than New Jersey.

The Devils won't play again until Friday, when they host the Washington Capitals in a key East matchup between two teams fighting to crack a postseason spot.

Jagr knows blowing out the Blues won't mean anything when the puck is dropped on that game.

"It's an extra bonus," Jagr said of beating a team as good as St. Louis, "but we got a big game Friday. We're fighting for the playoffs with them. Nobody is going to ask before the game what was the score on Tuesday. We have to do it again."

NOTES: Devils G Cory Schneider made 26 saves. ... Blues LW Vladimir Tarasenko (illness) was scratched. He is tied for fourth on the team with 15 goals. ... St. Louis G Brian Elliott was pulled from a game for the second time this season. ... Devils RW Damien Brunner returned to the lineup after missing 14 games with a sprained right knee. He suffered the injury on Dec. 20 against the Anaheim Ducks. ... Devils C Adam Henrique missed the third period with an undisclosed injury. Coach Peter DeBoer said he wasn't concerned but would know more Wednesday.
[© 2014 Thomson Reuters. All rights reserved.]
Copyright 2014 Reuters. All rights reserved. This material may not be published, broadcast, rewritten or redistributed.