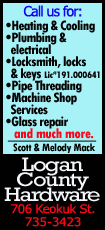 "I thought really all levels were fine and we got rewarded," Ruff said. "That was a key goal by (Vernon) Fiddler and then the power play kicked in a couple."

The Stars won for just the second time in 2014, getting two assists from defenseman Alex Goligoski. Goalie Kari Lehtonen made 18 saves to earn his second shutout of the season and 24th of his career.

"They (our defense) just played really well," Lehtonen said. "It was nice to be back there. The third goal was huge. It settled things even more and made it less stressful for me."

Dallas (22-20-8) struck first when center Vernon Fiddler beat Wild goaltender Darcy Kuemper with a wrister from the high slot at 13:18 of the opening period. Fiddler's shot whistled over the glove of Kuemper for his third goal of the season.

The Stars added a second goal in the first period when left winger Erik Cole scored his 14th as Dallas was on the power play at 16:45 of the first period. Cole's wrister from the left faceoff circle sailed into the far side of the Wild net over Kuemper's glove.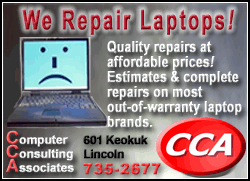 Goligoski picked up his second assist of the game on the power-play goal. Dallas went on the power play after Minnesota right winger Justin Fontaine was called for delay of game at 15:53.

The Stars outshot the Wild 12-3 in the first period.

"We have to execute better. This game goes in the garbage," Wild coach Mike Yeo said. "We didn't execute. We didn't defend. We were passengers. We were spectators through the whole game."

Dallas added a third goal and their second power-play goal of the night at 13:18 of the second when left winger Ray Whitney faked out Kuemper with some stellar stick work at the far post for his sixth of the season. Whitney drew Kuemper to the ice by faking to his forehand and skated around the Wild netminder before slipping the puck over the line to make it 3-0.

Once again, the Stars were on the power play due to a penalty on Fontaine, who was called for high-sticking at 11:20.

"The entries are clean," Ruff said of his power play. "We're getting into the zone. Then one or two passes and we're going to the net. We were able to make a couple of plays."

Through two periods, Dallas was outshooting Minnesota 28-9.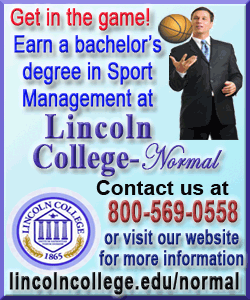 The Wild (27-20-5) generated their best chance to break the shutout at 10:43 of the third when left winger Jason Zucker rang a wrister off the left post.

"They brought more energy, kind of frustrated us a little bit in not giving us time and space," Minnesota right winger Jason Pominville said. "We weren't able to generate enough quality scoring chances to win a game."

Dallas added a fourth goal at 11:22 of the third when defenseman Jordie Benn beat Kuemper on a penalty shot. Benn was awarded the penalty shot after Kuemper slid his stick across the ice as Benn was streaking toward the Wild net from the left corner of the ice.

"(My last penalty shot was) probably my second or third year in the minors," Benn said. "I did that exact move, and it worked. That's the only move I have, the only one I've ever tried, and it worked again."

Kuemper stopped 32 shots for the Wild, who were outshot 36-18.

"We can't keep getting doubled up on shots and expect to have good results," Minnesota center Kyle Brodziak said. "Yeah, it's a collective effort. We need to better every single area of the game."

NOTES: Wild G Niklas Backstrom (lower body), D Jonathon Blum and C Mike Rupp were scratched by Minnesota. ... Stars D Kevin Connauton and C Dustin Jeffrey were scratched by Dallas. ... After a 4-1 loss at Nashville on Monday, Stars coach Lindy Ruff called a 20-minute closed-door meeting in the Stars locker room Tuesday morning, a meeting attended by Dallas general manager Jim Nill. ... The first-period goal by Stars C Vernon Fiddler, his third of the season, was his first since Nov. 5, 2013, at Boston, a span of 28 games. ... Wild G Darcy Kuemper was making his fifth straight start in net for Minnesota. ... Dallas Cowboys QB Tony Romo was in attendance. ... The Stars scored multiple power-play goals for just the fourth time this season. ... Representatives from four different NHL teams were in the press box. ... Announced attendance was 11,191.
[© 2014 Thomson Reuters. All rights reserved.]
Copyright 2014 Reuters. All rights reserved. This material may not be published, broadcast, rewritten or redistributed.