Prospective performing arts students invited for a day of discovery at Lincoln College
Send a link to a friend
[January 23, 2014] Lincoln College is hosting a talent recruiting day Feb. 16 for high school seniors and college transfer students. Called "Rising Talent Recruitfest," the activities begin at 10 a.m. and are intended to showcase the theater, music and dance programs. It is a discovery time on the Lincoln campus for students who may be interested in a college focus on the performing arts.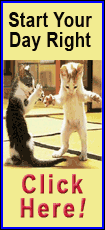 Lincoln College offers a baccalaureate degree in jazz studies and theater. Dance and choir programs are also available.

Students considering Lincoln College for a performing arts emphasis can take tours of the campus during Recruitfest, tour the Johnston Center for Performing Arts, and then be treated to lunch and a matinee performance of "Guys and Dolls."

The popular musical "Guys and Dolls" is the first theater production of the spring semester at LC and runs from Feb. 12 to Feb. 16.

One important aspect of the campus visit is information about the availability of talent scholarships to students who audition during Recruitfest. Professor Kenneth Kendall, lead faculty for theater, said: "We have a set amount of money that is available for financial assistance to students in the performing arts programs." The talent scholarships can be paired with academic scholarships for those students who qualify.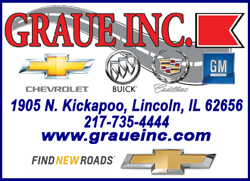 In order to participate and audition during Recruitfest, Kendall said it is essential that a RSVP be made to him by Feb. 12. At that time, those wishing to audition will be referred to the professors in charge of their desired area of study and assigned an audition time. The instructors will discuss the student's presentation during the individual audition.
Besides touring the campus and the Johnston Center on the recruiting day, students and their families will have an opportunity to speak with current students in the performing arts programs, as well as faculty, administrators and admission representatives. At the performance of "Guys and Dolls," the visitors will also get to see the education in fine arts at LC put to practical use. Professor Kendall is directing the show.
Kendall may be contacted at Lincoln College by phone at 217-732-3155, ext. 283, or by email at kkendall@lincolncollege.edu. The Lincoln College website is www.lincolncollege.edu.
[By CURT FOX]