In a speech that could preview the tone of an expected bid for re-election this year, Brown said that California had added 1 million jobs since 2010 and extricated itself from "a financial sinkhole that defied every effort to climb out of it.

"To avoid the mistakes of the past, we must spend with great prudence, and we must also establish a solid rainy day fund, locked into the constitution," said Brown, a Democrat now in a second stint as governor after serving two terms from 1975 to 1983.

Brown, 75, has toed a largely centrist path during this go-round at the state's top job, vetoing several bills, including some gun control measures favored by progressives in his own party — despite Democratic control of both houses of the legislature and the governorship. Brown's speech showed no sign of a change in that course.

The onetime seminarian, who is widely expected to seek re-election this year but has not yet formally announced his plans, touted changes to the way the most populous U.S. state funds education, channeling more money to districts with disadvantaged students and allowing more local control over how the dollars are spent.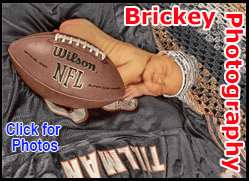 "Life is local," Brown said. "So many of the things we try to do here in the state capitol can only be handled by local representatives and leaders."

Continuing on a theme of decentralization, Brown also praised a controversial program aimed at reducing the population of inmates in state prisons by shifting responsibility for some lower level offenders to county governments.

"That was all but a campaign speech," said political scientist Larry Gerston, a professor at San Jose State University. "The only words missing from that were, 'I'm here to announce I'm running for re-election.'"

POLICY AGENDA

In the speech, Brown barely mentioned one of his key projects, a proposed high-speed rail line to connect Los Angeles with San Francisco.

The $68 billion project, approved by voters in 2008, has drawn criticism for its high price tag at a time when the state is still recovering from the economic downturn. The proposed 800-mile rail line also ran into legal trouble, when a judge ordered the state to rescind its funding plan, effectively putting on hold the sale of $8 billion in bonds.

But Gerston cautioned that such a brief mention — just one phrase — does not mean that Brown is giving up on the project.

"Jerry Brown is in the best sense of the word hard-headed, and he's going to push hard on high-speed rail until every political breath is taken," Gerston said. "He's not going to back off on this."
Brown also shied away from any mention of fracking, the oil and natural gas drilling procedure that he has expressed support for in the past. Outside, environmental activists who fear pollution from the procedure, in which water and chemicals are injected into rock formations, protested. Some carried signs saying, "No fracking way."

Brown did encourage conservation and the development of new technologies to wean the state off of fossil fuel, prompting applause from the largely Democratic lawmakers and their guests.

He also called on regulators to loosen some water distribution rules to help California farmers and cities deal with a nagging drought, which he declared as an emergency last week.

Earlier this month, Brown took a stern line on fiscal restraint when he released a $107 billion budget plan sure to rankle some progressive state lawmakers of his Democratic Party who want to restore spending on social programs cut during the long economic downturn.

State Republican leaders said they welcomed Brown's vision of fiscal restraint, but differed on how to implement it.

Assembly Republican leader Connie Conway called for paying down more debt with the projected multibillion-dollar surplus, rather than boosting spending on social programs or high-speed rail.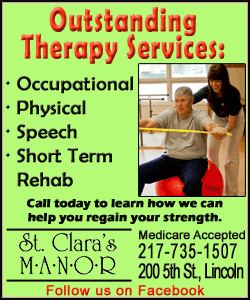 State Senator Bob Huff, who leads the Republican caucus in that body, urged support for a plan to temporarily ease restrictions in the federal Endangered Species Act on removing water from the fragile Sacramento-San Joaquin River Delta. That would allow more water to flow to drought-parched farms and cities.

"Sometimes we have to realize that human beings are animals, too," Huff said.

(Reporting by Sharon Bernstein; editing by Cynthia Johnston, David Gregorio and Nick Zieminski)
[© 2014 Thomson Reuters. All rights reserved.]
Copyright 2014 Reuters. All rights reserved. This material may not be published, broadcast, rewritten or redistributed.