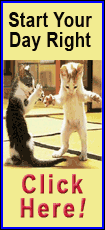 A three-judge panel of the 9th U.S. Circuit Court of Appeals sent the on-going dispute — pitting environmental groups and Native Alaska tribes against the federal government and energy companies — back to U.S. District in Anchorage, Alaska.

It was not immediately clear what the decision would mean for the oil company Royal Dutch Shell Plc and its plans, revealed in December, to resume exploratory drilling this coming summer in the Chukchi.

Shell is the major lease holder from the sale six years ago. Company spokeswoman Megan Baldino said in an email statement: "We are reviewing the opinion."

A spokeswoman for the Interior Department declined to comment, saying the agency does not discuss pending legal matters.

But the plaintiffs' Juneau-based attorney, Mike LeVine, said, "It's unlikely that the government could authorize drilling activities on leases the court says were improperly awarded."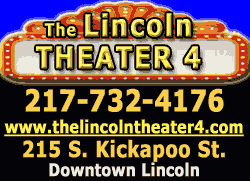 The 9th Circuit ruled that the Interior Department leases in question, opening nearly 30 million acres (12 million hectares) of the sea floor to energy drilling, were based on a flawed estimate of 1 billion barrels of economically recoverable oil for the scope of production.

The appeals court called that estimate "arbitrary and capricious," before sending it back to U.S. District Judge Ralph Beistline for additional review.

The court ruled that under the National Environmental Policy Act, the government must "base its analysis on the full range of likely production if oil production were to occur. It did not do so here."

The last Chukchi lease sale by the government in 2008 drew a record $2.66 billion in bids, with nearly $2 billion of that from Shell. The balance was paid by ConocoPhillips and Statoil.

Environmental and tribal groups challenging the leases contend they should never have been granted six years ago because the federal government failed to consider the full scale of the project and associated risks.

LeVine said Wednesday's decision supports that argument.

"This tells me that the time has come for the federal government to stop trying to provide justification for a poor decision that was made in 2008," LeVine said.

Shell commenced preliminary drilling on one Chukchi well in 2012 — marking only the sixth well ever drilled in the area — but after experiencing equipment failures and accidents, the company declined to drill there again last year.

In one high-profile mishap of January 2013, Shell's drill ship Kulluck ran aground while being towed south after completing its work off Alaska.

The company said in December that it was planning to deploy an upgraded drilling vessel to the Chukchi, while keeping a newly contracted backup drill ship ready if needed. Exploratory drilling operations were set to be carried out from July through October of 2014.

U.S. Alaska Senator Mark Begich, a Democrat who backed Shell in its bid for drilling permits, said he believes the company will still have a drilling season this year.

"The Arctic has already been and will continue to be subjected to unprecedented safety standards, and today's announcement does not delay the important progress we have made," he said in a prepared statement.
(Reporting by Steve Quinn; editing by Steve Gorman and Ken Wills)
[© 2014 Thomson Reuters. All rights reserved.]
Copyright 2014 Reuters. All rights reserved. This material may not be published, broadcast, rewritten or redistributed.