Forward Kevin Durant had another stellar offensive performance, scoring 36 points, as the Oklahoma City Thunder defeated the San Antonio Spurs 111-105 on Wednesday night.

Durant, who has been on an unprecedented scoring stretch, came in scoring 30 points or more in his last eight games, averaging 39.3 points. He upped it to nine games going 12 of 22 from the field and 10 of 11 from the free throw line.

"They did a good job," Oklahoma City coach Scott Brooks said on the Spurs defending Durant. "Kevin (Durant) is a hard guy to defend. He scores because he is a smart player; scores because he has the ability to put the ball on the floor and scores in different spots on the floor. He also scores when he has good players around him."

He carried the load with All-Star point guard Russell Westbrook out, as the Thunder have won 10 of their last 15 games.

The 6-foot-9 forward, who had a career high 11 turnovers, looked like he tweaked his right shoulder in the second half but proclaimed to be fine after the game.

Guard Reggie Jackson added 27, and center Serge Ibaka 14 as the Thunder (33-10) overtook San Antonio for the best record in the West.
Guard Tony Parker, who sat out Sunday's game with a bruised right shin, led San Antonio (32-10) with a season high 37.

Forward Tim Duncan had 14 points and 13 rebounds, while forward Boris Diaw added 14 and guard Marco Belinelli 13.

Guard Manu Ginobili chipped in 10, as San Antonio dropped their third game this season to the Thunder.

Despite being another player down, the Spurs bench, and Parker, held tough for a little more than three quarters, when Cory Joseph tied it at 80 on a 7-foot jumper with 10 minutes left.

Then Jackson injected his presence, scoring 13 fourth quarter points, and the Thunder hit their first nine baskets in the period to slip away from the Spurs.

Oklahoma City, who defeated the Portland Trail Blazers on Tuesday night, entered the last quarter up 76-75 and Durant, headed for another big night, finished with nine in the final period.

"We just stuck with it," Durant said on the second half surge. "We got some key steals when we needed it. We executed on offense. Against a team like this you almost have to be perfect. Reggie (Jackson) did a great job just taking over in the fourth and opening it up for everybody."

The Thunder came out quickly against San Antonio, shooting 65 percent in the first quarter and getting 10 points from Durant to go up 30-24 lead.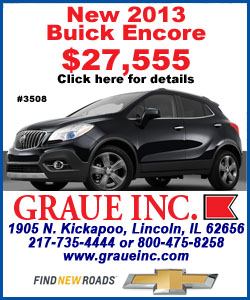 San Antonio briefly took the lead when Duncan hit both his free throws to put San Antonio up 49-47 with three minutes left but the Thunder held tough.

"(Kevin) Durant hit some big shots," Duncan said. "He hit some big three's down the stretch and it just got away from us. Offensively, Tony (Parker) was great but he needed some help for a little while, we just did not get it to him. Defensively, we have to be better."

Durant, who had 17 in the first half, scored five points down the stretch to send the Thunder into the locker room up 55-53.

The physical contest and no-calls on the court had Spurs coach Gregg Popovich fired up and he was served a technical with a minute left in the half.

The Spurs suffered another setback as their third starter went down to injury this month. Forward Kawhi Leonard suffered a non-displaced fracture of the right fourth metacarpal in the first half of the game and did not return.

He is the third San Antonio starter to suffer an injury this month, joining center Tiago Splitter (sprained right shoulder) and guard Danny Green (fractured left index finger). Leonard, regarded as one of the best defenders on the team, is averaging 11.8 points and 6.2 rebounds a game. He had three points and one rebound in 15 minutes Wednesday.

"It is a big loss for us," Parker said on losing Leonard. "We are already down Tiago (Splitter), Danny (Green), but everyone goes through injuries and we have to deal with it. Other guys are going to have to step up but we just have to keep playing."

NOTES: Spurs F Matt Bonner returned to the lineup after sitting out a game with a nasal fracture. Bonner did have an addition to his attire, as he was sporting a protective mask to protect his nose. ... With all the talk about the Thunder's offensive production, Oklahoma City's defense is among the best in the league. The Thunder began the night second in opponents' field-goal percentage, .423. ... Thunder F Kevin Durant is in rare company. He's only the fourth player to have four or more 45-plus point games in a month, joining Kobe Bryant, Dominique Wilkins and Michael Jordan. He has four in January. ... The Harlem Globetrotters, in San Antonio for a performance Jan. 30, had a player ham it up with the Spurs Coyote on the court between quarters.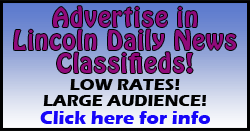 [© 2014 Thomson Reuters. All rights reserved.]
Copyright 2014 Reuters. All rights reserved. This material may not be published, broadcast, rewritten or redistributed.