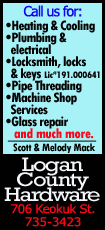 Lincoln's defense completely dominated the young and inexperienced Quincy Notre Dame Raiders en route to a 69-16 thrashing on the second night of the County Market Winter Classic in Jacksonville.

Hmmm, maybe there is a theme of 16 at this tournament. On Monday night, Lincoln coach Neil Alexander became the 16th coach in Illinois to win 700 games, and Wednesday night QND scored only 16 points as the Railers picked up their 16th win of the season. Of course, there is the obvious fact that Lincoln is named for and christened by ... the 16th president, Abraham Lincoln. Wonder what Friday night will bring?

In every category, the fourth-ranked Lincoln squad was in top form against the Raiders (5-11). After Tyler Horchem and Edward Bowlby opened the scoring with two of Lincoln's eight first-half 3s, Quincy Notre Dame scored their first points with a 3 of their own. Now, there's kicking up a gear, not letting down and so on, but what the Railers did next was (you fans of the movie "Spaceballs" will understand) go plaid. In my 13 years of doing Railer games, I can honestly say I had never seen a 43-2 run.

After the 3 by QND, Lincoln scored the next 31 points and did so in many Railer ways, mostly from long distance. A Gavin Block 3 started the run, which was followed by an alley-oop lob and two more 3s from Bowlby. A 3 from Max Cook, which ties him for 12th on the all-time list at 109 (with Derek Schrader), put Lincoln up 20-3 at the end of the first quarter. And the rout was just getting started.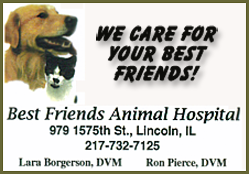 Defense keyed the continuation of the run to start the second quarter as two steals from Horchem resulted in drives to the basket, where he was fouled. He did not convert the layups, but he hit four in a row from the free-throw line. After the last of the charity tosses, a steal on an inbounds pass by Joey Olden turned into three points after he was fouled on a reverse layup and made the free throw. By this time, QND was shellshocked as they were down 27-3.
The dominance continued. As Lincoln ran their record over the last 27 games at the Winter Classic to 26-1, Block added to the scoring with a 3, a result of hustle to save the possession by Bobby Dunovsky. Dunovsky was rewarded on the next trip downcourt with a 3 of his own. By now, Alexander had the luxury of getting players lots of needed rest, both as a result of the draining weekend past and the upcoming schedule of three games this weekend.
Adam Conrady made his presence known as he posted strong on the low block, taking the feed from Bowlby to get the first of his career-high eight points. Will Cook also saw significant playing time and joined in the fun with a basket on the way to his career best of nine. QND finally scored in the second quarter, but the tally left them trailing 37-5. A jumper from Conrady ended the first-half scoring at 39-5.
One habit that has plagued the Railers has been that once up by a comfortable margin, they have a tendency to throw it in cruise control, take themselves out of their game and slip into some bad habits. That was not the case Wednesday night.
After an inside move by Bowlby started the scoring, Block connected for the next eight points. The two combined for 29 points as the only players in double figures for the Railers. After a rare basket from the Raiders, Will Cook knocked down a 3-pointer followed by another score from Bowlby. At 54-8, it was the last score of the night for any of the Railer starters.
Payton Ebelherr took his turn hitting from long range, and Conrady scored underneath again. Quincy Notre Dame was finally able to reach double figures on a basket with 12 seconds left in the third quarter, ending that quarter's scoring at 59-11.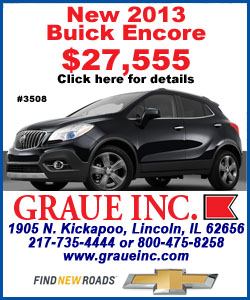 Due to the margin being over 30 and in the fourth quarter, the final eight-minute session did not take long as the running clock was in effect. Conrady continued his solid play with another score, and Will Cook hit a pair of free throws and a floater high off the glass. Lincoln's final points came on a basket by Aron Hopp and a putback from Garrett Aeilts.
Even with the win, games like this are not always easy to watch. They are also not easy to coach.
"Well, the toughest part of a game like this is getting some of the kids on the floor," Alexander said. "All these guys are at practice every day, they work hard, and they deserve to see the floor as well."
When the starters were off the court, there was no letdown in this one, a game that was decided by a margin (53) that looks more like the average number of points Lincoln scores in a game.
The Railers were led by Bowlby with 15 and Block with 14. Will Cook added nine, with Conrady scoring eight and Horchem chipping in with seven. Lincoln got three each from Max Cook, Olden, Ebelherr and Dunovsky, while Hopp and Aeilts scored two each.
Lincoln shot very, very well on the night, hitting 50 percent from the floor, including 12 of 31 from 3-point range. On the flip side, QND made only six of their 31 shots. The Lincoln defense forced 20 turnovers. On offense, the Railers handed out 18 assists, led by the Cooks: Max with six, Will with four. Will Cook also had six steals on the night, while Max and Block had four rebounds each.
After the day off Thursday, the Railers are back in Jacksonville on Friday, facing off against the host for the week, the Crimsons coached by J.R. Dugan. Game time is scheduled for 8 p.m. and is the third game of the session.
Earlier in the second session at The Bowl, Taylorville knocked off Rochester 60-53, and the night was finalized as Glenwood slipped past Jacksonville 54-49.
Through the first two nights, the standings show Lincoln and Glenwood tied at 2-0, Jacksonville and Taylorville at 1-1, and Rochester and QND each looking for their first win during the week.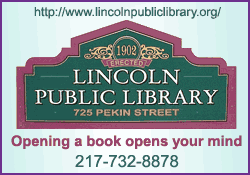 ___
LINCOLN (52)
Bowlby 6-10 0-0 15, Block 5-7 0-0 14, WCook 3-4 2-2 9, Conrady 4-7 0-0 8, Horchem 1-4 4-4 7, MCook 1-4 0-0 3, Olden 1-2 1-1 3, Ebelherr 1-1 0-0 3, Dunovsky 1-4 0-0 3, Hopp 1-1 0-0 2, Aeilts 1-2 0-0 2, Krusz 0-1 0-0 0, Perry 0-3 0-0 0, Fry 0-0 0-0 0. Team 25-50 7-7 69. 3-point field goals 12-31 (Block 4-5, Bowlby 3-7, MCook 1-3, Horchem 1-4, WCook 1-2, Ebelherr 1-1, Dunovsky 1-4, Olden 0-1, Perry 0-2, Aeilts 0-1, Krusz 0-1).
QUINCY NOTRE DAME (16)
Ray 5, Stuckman 5, R.Walz 3, Bottorff 3. Team 6-31 1-1 16. 3-point field goals 3-17 (Walz, Bottorff, Stuckman).
Lincoln 20-19-20-10 69
Quincy Notre Dame 3-2-6-5 16
[By JEFF BENJAMIN]
Click here to respond to this article.