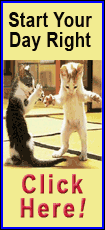 The veteran forward returned home to Milwaukee — roughly 30 minutes north of his hometown of Racine, Wis. — in the hopes of leading the Milwaukee Bucks back to respectability. But inconstant playing time and a pile of losses had frustrated the two-time All-Star.

On Wednesday, though, when the team handed out bobbleheads featuring Butler's likeness, all was forgotten as he scored 30 points off the bench and the Bucks snapped a nine-game losing streak with a 104-101 victory over the Detroit Pistons at the BMO Harris Bradley Center.

"We need to have another bobblehead night for him," said Bucks coach Larry Drew, whose team won for the first time in 2014. "He was absolutely phenomenal tonight. He shot the ball extremely well and did a lot of other things."

Butler set season highs for field goals made (12) and assists (five) while playing 33 minutes. He made just 2-of-10 3-pointers but the two he made could not have come at a more important moment.
Milwaukee trailed by 13 early in the second half before storming back to within six on center Miroslav Raduljica's layup with 2:31 left.
The Pistons failed to convert turnovers on the Bucks' next two possessions, but after guard Rodney Stuckey sank two free throws with 1:07 left in the third, Butler connected on a 25-footer to cut the deficit to seven. After forward Kyle Singler missed from long range, Butler struck again, beating the shot clock to make it 85-81 heading into the fourth.

"That was definitely a momentum-changer," Detroit coach Maurice Cheeks said. "If we get that rebound and secure that ball, we go into the fourth up seven or eight points. But [Butler] hit a couple of threes, Luke Ridnour hit a couple of threes and they hit a lot of threes in transition that allowed them to stay in striking distance, which meant we had to make a play every time."

Milwaukee hit five of its eight 3-pointers in the quarter with two each from Butler and forward Khris Middleton.

The bench had 31 of Milwaukee's 54 second-half points, with 14 of them coming from Butler.

"They played unbelievable," Butler said. "I think it's just playing so much over the last couple games. We're at the halfway point and these guys have been playing a lot of minutes you don't usually get, so they're learning to finish games."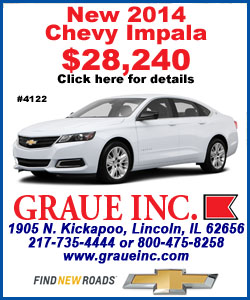 Point guard Brandon Knight scored 16 while forward Ersan Ilyasova and center John Henson each had 12. Middleton finished with 10 for the Bucks (8-33), who shot 55 percent from the field and scored 12 points off nine Pistons turnovers.

Still, the Bucks could not breathe until the final buzzer. Detroit forced three ties and took the lead three times before Milwaukee finally went ahead for good with 4:28 to play.

Henson missed two free throws before scoring on a dunk with 2:13 left and Stuckey followed with a long jumper to make it a 102-101 game in favor of Milwaukee. Knight scored to restore the three-point lead and Milwaukee appeared to double that when Detroit center Andre Drummond was called for goaltending with 30 seconds left.

The referees, though, reversed that call, and while Raduljica won a jump ball, the Bucks couldn't convert and Detroit got and chance.

Pistons forward Josh Smith missed two free throws with 5.2 seconds left and after Knight lost the ball out of bounds, Stuckey had one last shot — a 3-pointer from the corner — but it hit the side of the backboard and the Bucks escaped.

"We really needed that win," said Butler, who added that his bobblehead looked more like his cousin. "We were excited about tonight, an opportunity to get a win and start something good."

Point guard Brandon Jennings led Detroit with 30 points on 11-of-23 shooting. Jennings is averaging 20.7 points and 9.3 assists in three games this season against Milwaukee, where he spent his first four NBA seasons before being dealt for Knight and Middleton over the summer.

"We all know teams aren't just going to lay down," Jennings said. "It's important we keep the attitude and intensity. I think we got a little comfortable but we can't let that happen. No matter what their record is, that's an NBA team over there."

Stuckey scored 12 of his 23 points in the second quarter and forward Greg Monroe finished with 18 for Detroit, which also got 11 from Drummond but lost for the third time in four games.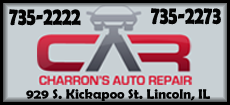 NOTES: Milwaukee avoided losing 10 consecutive games for the second time this season. ... Detroit C Andre Drummond posted his ninth double-double in the last 10 games. He has 31 on the year, trailing only Minnesota's Kevin Love. ... F Caron Butler scored more than 20 points off the bench for the first time since Dec. 16, 2005.
[© 2014 Thomson Reuters. All rights reserved.]
Copyright 2014 Reuters. All rights reserved. This material may not be published, broadcast, rewritten or redistributed.