With the Kings hamstrung by in-game injuries suffered by Cousins and Gay, the Houston Rockets took advantage and rolled to a 119-98 victory.

Cousins, the Kings' leading scorer and rebounder, and Gay, fresh off a 41-point, eight-rebound performance Tuesday night in New Orleans, were lost in the first half and did not return. Gay, a forward, departed with a left Achilles injury at the 6:01 mark in the first quarter while Cousins, the starting center, limped off after spraining his left ankle with 7:17 left in the second. Sacramento (15-26) scuffled without them.

"DeMarcus hurt his ankle and only played 10 minutes and Rudy hurt himself early in the game and they lost a lot of size," Rockets coach Kevin McHale said. "When they have those two out there, it's a different game. We had to keep playing and I thought we had some really good stuff."

The Rockets (29-15) dominated the interior, recording 66 points in the paint, including 42 in the first half en route to a 55-44 lead at the break. Without Cousins and his 11.7-rebound average, Rockets center Dwight Howard ruled the lane with 26 points, 13 rebounds and four blocks.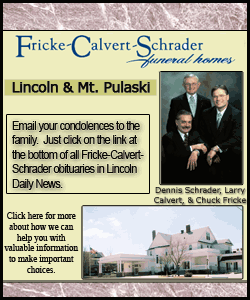 Houston guard James Harden orchestrated the offense masterfully, pairing 24 points (including 10-for-10 shooting from the foul line) with nine assists. The Rockets missed 23 of 31 3-point attempts, but their advantage inside plus 29 fast-break points proved more than sufficient.

Houston forward Chandler Parsons (19 points, 10 rebounds) also chipped in a double-double. Forward Omri Casspi (20 points, 12 rebounds) reached the benchmark off the shortened Houston bench.

Even without injured forward Terrence Jones, the team's second-leading rebounder at 7.7 per game, the Rockets finished with a plus-13 advantage on the glass. They also outrebounded Portland 52-37 on Monday night without Jones (left thigh bruise) in their 126-113 win.

"I knew us guards had to get in there and then rebound," Parsons said. "They were a big, physical team and we knew we lost to them twice and we wanted to be more physical tonight. And without Terrence, we knew that myself and James and the guards had to get in there and rebound."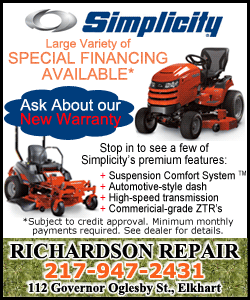 Reserve forward Derrick Williams scored 22 points for Sacramento, including 12 in the third quarter, and grabbed 11 rebounds filling in for Gay. Guard Isaiah Thomas had 20 points and six assists as Sacramento lost to the Rockets for the first time in three meetings this season.

"It hurts all of us, especially when you're missing 40 points a game between the two of them," Williams said. "And it really hurts the whole game plan."

Thomas' three-point play at the 4:23 mark of the first quarter gave the Kings their last lead at 17-15. Houston responded by closing the period with a 14-5 run and bridged the opening two quarters with a 13-0 blitz that built its lead to 38-24 when Howard converted a hook shot.

One minute later, Cousins rolled his ankle barreling down the lane, ending his Sacramento-era record of 15 consecutive double-doubles in the process. He finished with two points and four boards in 10 minutes.

"We won't know until (Thursday), until we get home and get more testing done as to the severity of those injuries," Kings coach Michael Malone said. "But obviously a big loss when you lose both of those guys in the first half. Unfortunately our other guys that were able to play didn't respond."

NOTES: Kings F Rudy Gay has drawn raves for his efficient play since his acquisition from the Toronto Raptors, but Sacramento coach Michael Malone isn't surprised that Gay is averaging 21 points on 52.5 percent shooting in 20 games with the Kings. "We knew we were getting a very talented player and we weren't worried about the 38 percent that he was shooting in Toronto and the 18 or 19 shots he was taking per game because we knew that he wouldn't get as many shots and we'd put him positions where he could be a little bit more efficient and effective," Malone said. ... One lasting image from Sacramento's 110-106 win in Houston on Dec. 31 was Kings G Isaiah Thomas penetrating the lane and forcing Rockets C Dwight Howard to leave his man to help. Multiple defensive breakdowns ensued. "We've got to do better at keeping the ball in front of us," Rockets coach Kevin McHale said. "Our problem doesn't come from help the helper as much as it does from blow-bys and guys playing downhill."
[© 2014 Thomson Reuters. All rights reserved.]
Copyright 2014 Reuters. All rights reserved. This material may not be published, broadcast, rewritten or redistributed.