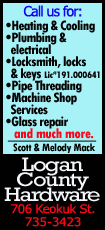 The 76ers, with an average age of 24, played a strong fourth quarter while turning back the New York Knicks 110-106 at Madison Square Garden.

Forward Evan Turner scored a season-high 34 points and grabbed 11 rebounds, helping Philadelphia snap a three-game losing streak. The 76ers (14-28) improved to 6-16 on the road.

Philadelphia rookie guard Michael Carter-Williams scored 19 points and pulled down 12 rebounds for his ninth double-double of the season.

The Knicks (15-27) were led by forward Carmelo Anthony, who popped in 28 points and dished out seven assists, tying his season best. Forward Andrea Bargnani added 20 points, guard Iman Shumpert scored 19, and center Tyson Chandler contributed 10 points and 14 rebounds.

New York lost its fifth game in a row and fell to 7-15 at home. The Knicks dropped their third straight to start an eight-game homestand.

Thaddeus Young's wide open 3-pointer, Philadelphia's ninth of the game, gave the 76ers a 105-102 lead with 1:50 to play. The 6-foot-8 forward finished with 19 points and four steals.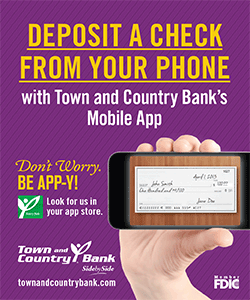 "We knew the play was coming," Chandler said of the 3-pointer. "I don't know what happened on the switch and what was communicated. (Young) got open."

Forward Tim Hardaway Jr.'s three-point play gave the Knicks a 90-84 advantage with 9:27 to play, but two 3-pointers from Carter-Williams on successive possessions gave the 76ers a 96-92 lead with 5:10 remaining, ending a 12-2 run from Philadelphia.

"We wasted a lot of energy playing catch-up," Anthony said. "They did a good job of picking up the tempo, scoring and defending, and once we lost the lead, we lost the momentum."

The 76ers held New York without a basket for more than five minutes in that sequence.

"There haven't been many games where we have been in a position to close it out," 76ers coach Brett Brown said. "We aren't battle-tested in that area. We retained the pace. (We) played without being afraid to lose.

"This team takes you all over the emotional roller coaster. For them to close it out, it's big for them. We played good team defense, and we ended it with rebounds."

Philadelphia outrebounded New York 54-39.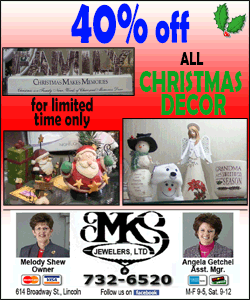 Turner scored 10 points in the fourth quarter.
"(Turner) showed a variety of ways he can impact the game, from the rebounding to the 3-point shots to making tough shots with hands in his face to guarding Anthony well," Brown said.

The Knicks took their first lead of the second half on a 3-pointer from Shumpert that made it 68-67 at 9:03 of the third quarter. The 76ers went on a 12-3 run to retake the lead at 79-71 with 5:00 remaining in the quarter. Young scored five points in the burst.

After toiling through a scoreless first quarter, Anthony found his shot in the second quarter. He scored 13 points, but it the Knicks still trailed 61-56 at halftime.

The 76ers controlled the boards in the first half, taking advantage of a Knicks front line that was without forwards Kenyon Martin and Amar'e Stoudemire, who were both out with sprained ankles. Philadelphia outrebounded New York 30-13 before the break, scoring 26 of its points in the paint.

Turner topped Philadelphia with 18 points in the half.

"We didn't turn the ball over and we rebounded," Brown said. "I thought the first quarter set the table where we did a good job of passing."

The 76ers shot 9-for-14 from 3-point range on the night after going 8-for-57 from long range in their previous three games.

Anthony managed just one point in the first quarter, missing on all four shots he took from the floor. He didn't sink his first basket until there was 7:53 left in the first half.

NOTES: Philadelphia has had a player score at least 30 points eight times this season after G Evan Turner dropped in 34 on Wednesday. ... The 76ers outscored the Knicks 50-26 in the paint. Philadelphia is second in the NBA with an average of 51.3 points in the paint. ... The Knicks recorded a season-best 12 blocked shots. ... Sixers G Michael Carter-Williams leads all rookies in scoring, rebounds, assists and steals. ... Knicks G Tim Hardaway Jr. is first among rookies in 3-point field-goal percentage (.397) and fourth in scoring (8.3). ... Knicks F Carmelo Anthony is 1-for-18 from the floor in the final minute of games. ... The Knicks are 28th in the NBA in free-throws attempted and 29th in percentage of points scored in the paint.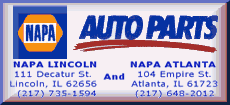 [© 2014 Thomson Reuters. All rights reserved.]
Copyright 2014 Reuters. All rights reserved. This material may not be published, broadcast, rewritten or redistributed.