The visiting Boston Celtics were woefully shorthanded in the backcourt and entered having lost 12 of 13 games.

Apparently, Washington looked at the data pregame and believed its win column was about to grow larger. Celtics forward Jeff Green and several no-name guards had other plans.

Green scored a season-high 39 points with a career-best eight 3-pointers and forward Gerald Wallace hit the game-winning layup with 2.5 seconds remaining in overtime as Celtics outlasted the Wizards 113-111 on Wednesday night.

Guard Phil Pressey scored a career-high 20 points on five 3-pointers before fouling out in overtime for the Celtics (15-29), who had lost three straight and 10 consecutive road games.

Guard John Wall tallied his second career triple-double with 28 points, 11 rebounds and 10 assists, but shot nine of 29 from the field and missed a potential game-winning 3-pointer at the buzzer.

The Wizards (20-21), who also had an opportunity to move over .500 on Saturday against the Detroit Pistons, last posted a winning record on Oct. 31, 2009 at 2-1. Since then, they have been mostly scary times as evidenced by the franchise's subsequent 116-224 record.
"For some reason we don't go out there and in the first half when we have the opportunity to go over. 500 and play as a team," Wall said. "We get to playing selfishly and it all starts with me. That's the reason why we lost today."

Pressey's 3-pointer with 52 seconds remaining in overtime put Boston up 111-108. Washington scored the next three points, but center Marcin Gortat missed one of two free throws with 13.9 seconds left.

Following a timeout, Wallace, who had nine points, drove straight to the basket and scored.

Forward Jared Sullinger had 14 points and 11 rebounds for the Celtics, who led 61-43 at halftime, but were outscored 30-15 in the third quarter.

Boston made 15 of 34 3-point attempts with Green draining 8 of 16, including one on one foot.

"I put myself in the position where I had to be the man to carry the team, to shoot the ball, and that's what I did," Green said, who played his college games for Georgetown at the Verizon Center.

Boston was limited in the backcourt without Rajon Rondo, Avery Bradley (sprained ankle) and Jerryd Bayless (sprained big left toe). Pressey made his second start while Chris Johnson and Vander Blue, both on 10-day contracts, also received minutes.

The Wizards noticed.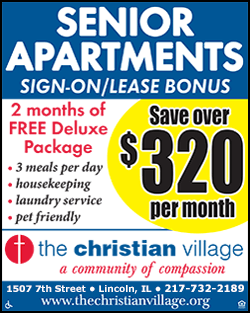 "That's what our guys think. That's exactly what our guys think," Wizards coach Randy Wittman said when asked if his players overlooked this version of the Celtics. "You cannot screw with the basketball gods like that."

Rondo returned to action on Friday after missing nearly a full year after tearing his ACL and played in Boston's previous three games, including Tuesday's loss at the Miami Heat. However, he did so with restricted minutes and the team chose not to use him on back-to-back nights against Washington.

Forward Nene scored 17 points, guard Bradley Beal and swingman Trevor Ariza each scored 14 for Washington. The Wizards had won four of five games.

Green's seventh 3-pointer tied the game at 99-99 with 1:18 remaining in regulation. Nene missed two jumpers in the final 11 seconds including a potential game-winner at the buzzer.

"I thought they executed great in their two opportunities to win the game," Boston coach Brad Stevens said. "They just didn't win it. We threw in shots on one foot, fading out of bounds, and they missed a couple of wide-open ones. Sometimes we overanalyze this game."

The Celtics opened the game with four frontcourt players along with Pressey. He entered shooting six of 38 on 3-pointers this season, but made five of six against the Wizards.

"Phil did a great job, and obviously that's not what he does every night," Stevens said.

Pressey's third and fourth 3-pointer of the first half capped an 11-0 second-quarter run for a 45-28 lead. Green also hit four treys in the first half, the last one giving the Celtics their largest lead at 56-37 before the crowd of 14,492.

NOTES: Celtics coach Brad Stevens said G Avery Bradley could be out a couple of weeks after spraining his ankle in Tuesday's loss at the Miami Heat. ... Washington F Trevor Booker returned to the lineup after missing one game with a sprained left ankle. ... G Vander Blue made his NBA debut in the second quarter after the Celtics signed him to a 10-day contract before Wednesday's game. The former Marquette star, who was with the D-League's Delaware 87ers this season, also played his final college game at the Verizon Center last March during the NCAA Tournament. ... The two sides have a pair of regular-season games remaining, both in April. ...Washington opens a four-game road swing at the Phoenix Suns on Friday, the same day Boston hosts the Oklahoma City Thunder.
[© 2014 Thomson Reuters. All rights reserved.]
Copyright 2014 Reuters. All rights reserved. This material may not be published, broadcast, rewritten or redistributed.