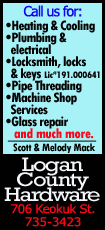 The Bobcats finally got over the hump in a tight game on Wednesday night as they beat the Los Angeles Clippers 95-91.

Guard Gerald Henderson's rebound dunk of an airball gave the Bobcats the lead at 91-89 with 22.5 seconds left, and then the defense came up with a big stop and parlayed that into two free throws by forward Josh McRoberts with 13.9 seconds remaining.

As a result, the Bobcats (19-25) were able to gain revenge after losing to the Clippers by 27 in Los Angeles earlier this month.

Bobcats coach Steve Clifford was ecstatic afterward.

"I'm excited because I think we're getting better," Clifford said. "We're getting back to defending the way we were early in the year and obviously we're getting more efficient offensively. I like the way we're playing. Obviously they're a good team and we had to make plays at both ends of the floor tonight, and we did a good job making them."

Center Al Jefferson led the Bobcats with 24 points and 10 rebounds, but this truly was a team effort — and the Bobcats' second straight win since leading scorer Kemba Walker went down with a sprained ankle.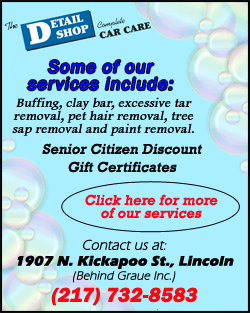 Henderson and McRoberts finished with 13 points apiece, guard Jannero Pargo scored 11 in a key role off the bench, and guard Ramon Sessions had 10 points and eight assists.

"We've all got to step up and play together while Kemba's out, because he's the heart and soul of our team," Jefferson said. "We did a good job tonight and this was a big, big team win for us. That's what it's going to take for us to win games, especially a team like the Clippers that are top 10 in both offense and defense."

It was Sessions who set up Henderson's go-ahead dunk, although not necessarily by design.

With the score tied 89-89 after a time out with 29.8 seconds left, Sessions drove the middle of the lane and pulled up, trying a soft floater. The shot was so short that it fell into the hands of Henderson, who was standing under the basket. Henderson looked surprised at first, then went up and dunked for the 91-89 lead with 22.5 seconds remaining.

"I was surprised," Henderson said. "You don't get a lot of airballs. You don't expect an airball. But he shot the shot and it fell right in my lap. So I just went up and dunked it."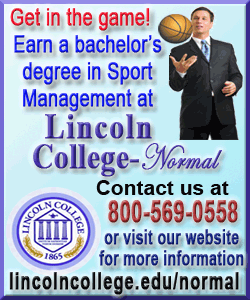 Guard Jamal Crawford then missed a drive on the Clippers' next possession, and forward Blake Griffin missed a follow from point-blank range. McRoberts finally rebounded and was fouled with 13.9 seconds left, and he hit two free throws to push the lead to 93-89. The lead then grew to six on two free throws by forward Michael Kidd-Gilchrist, making center DeAndre Jordan's follow shot in the final second meaningless.

The Clippers (29-15) got 27 points from Griffin, but only one in the fourth quarter. Crawford scored 20 off the bench, guard J.J. Redick scored 15, guard Darren Collison scored 12, and Jordan pulled down 20 rebounds.

Clippers coach Doc Rivers said it was difficult for his team to ever get into any sort of rhythm.

"It wasn't that we didn't play hard or anything," Rivers said. "They played well. We never could shake them. They got off to a great start at the beginning of the game and it felt like we were always fighting back.

"But there's a lot of little plays we didn't make the whole game, loose balls, all the 50-50 plays. I just thought it was an accumulation of all the little things that cost us."

Crawford had a similar take.

"It was the weirdest thing, because when we were down eight, it felt like we were up," Crawford said. "It never felt like we were down that much. And then we came back and it felt like we were up seven, but it was a tie game. It just felt weird."

NOTES: The Clippers were playing the fourth game on a seven-game Eastern trip. They were coming off a 112-103 win at Detroit on Monday. ... The Clippers were missing G Chris Paul for the ninth straight game because of a separated right shoulder. The Clippers are 6-3 in Paul's absence. ... Clippers G Darren Collison played despite a sprained left big toe. ... C Al Jefferson has now scored 20 or more points in seven straight games. ... The Bobcats are without G Kemba Walker (sprained left ankle), F Jeffery Taylor (ruptured Achilles) and C Brendan Haywood (stress fracture left foot). ... The Bobcats will play five of their next six games on the road. They will play at New York on Friday, will return home to face Chicago on Saturday, then will head west for games at Denver, the Los Angeles Lakers, Phoenix and Golden State. ... The Clippers will continue on this trip with games at Chicago on Friday, at Toronto on Saturday and at Milwaukee next Monday.
[© 2014 Thomson Reuters. All rights reserved.]
Copyright 2014 Reuters. All rights reserved. This material may not be published, broadcast, rewritten or redistributed.